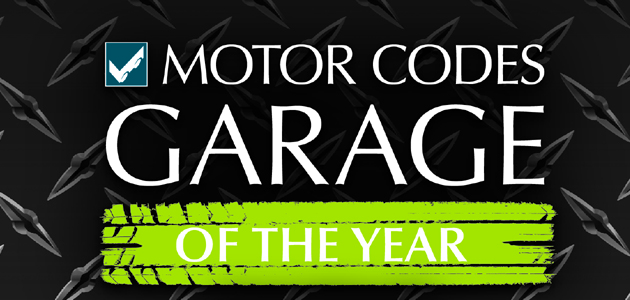 Motor Codes, the operator of Government-backed codes of practice for the motor industry, has revealed the 20 most trusted garages in the UK, as nominated by the public.
Around 11,500 garage customers from across the UK have voted in the annual Motor Codes Garage of the Year contest to endorse the first-class customer experiences they've enjoyed at one of the 7,250 garages within the network.
The top 20 – the regional Garage of the Year winners – represents the wide range of choice when it comes to car servicing and is made up of 10 franchised main dealers and 10 independent garages.
Reflecting on what the competition means for car owners, Chris Mason, Managing Director of Motor Codes, sees it as a step towards wiping out the stereotypical minefield of the 'cowboy-garage' past and as a way of letting motorists know where to find a good garage:
"This is about putting trustworthy garages in the shop window, giving their customers a way to show their appreciation and, importantly, ensuring that people don't have to feel anxious about choosing a garage. Even better for motorists, our results are a stark contrast to the findings released this month by Citizens Advice, which has clocked up a similar number of complaints about garages over the past year." 
The regional winners will now have their votes and customer feedback analysed by a panel of motoring experts chaired by Chris Mason and including TV presenter Vicki Butler-Henderson, Auto Express editor-in-chief, Steve Fowler and lead Trading Standards motoring officer, Tim Milsom. 
The overall champions – the franchised main dealer and independent Garage of the Year – will be announced at a celebratory event held at the Motor Codes headquarters on 10 April.
THE INDEPENDENT GARAGE TOP 10
Region                        Garage
East of England        Top Marques Repair Garage, Hitchin
Midlands                     iAutoUK, Coventry
North East                  Cavendish Motor Company, Ashington
North West                 ABP Motorsport, Crewe
Northern Ireland        Newtownabbey Autocentre
Scotland                      D&G Autocare, Pitreavie, Dunfermline
South East                  The Test Centre, Deptford
South West                 Tickenham Garage, Clevedon
Wales  A1                    Motorcare, Rumney, Cardiff
Yorkshire                     Alexanders Prestige, Boroughbridge