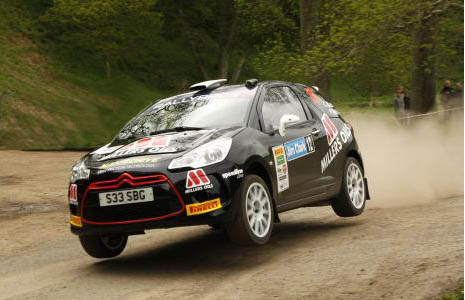 Specialist oil developer and producer Millers Oils has signed a three year sponsorship deal with British Rally Championship Challenge Champion, Callum Black. After crashing his car beyond repair in the Rallye Sunseeker earlier this year, the rising star has made his return in the British Rally Championship (BRC) in the new Millers Oils 586 Team Citroen DS3.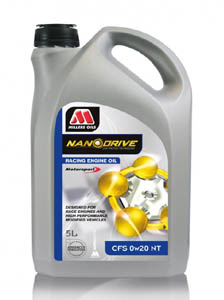 "Callum is a young and talented driver who has already had a successful career and shows great potential, we are delighted to be able to continue to support him as he develops into a world class driver," said Nevil Hall, Millers Oils Joint Managing Director. "Our range of Nanodrive oils used in Callum's Citroen DS3 reduce wear and more importantly improve power output. We believe this gives Callum a small competitive advantage over the rest of the field in a fiercely contested and tightly regulated championship."
Round four of the BRC, the Jim Clark Rally was Callum's first event after his crash in February and his first time in the new Millers Oils Citroen DS3. After suffering a puncture and negotiating challenging weather conditions he finished a solid ninth overall.
"The rally started really well, we were lying third overall after the first two stages, just a couple of seconds behind double BRC Champion, Keith Cronin," said Callum. "My team, Millers Oils 586 Sports, built the car from boxes in just three weeks which was a fantastic effort. There are still a few niggles, we haven't got the suspension sorted yet, but that is to be expected with a new package. To watch my previous car go up in flames was soul destroying and without the support of Millers Oils I wouldn't be here today reflecting on an extremely encouraging Jim Clark Rally."