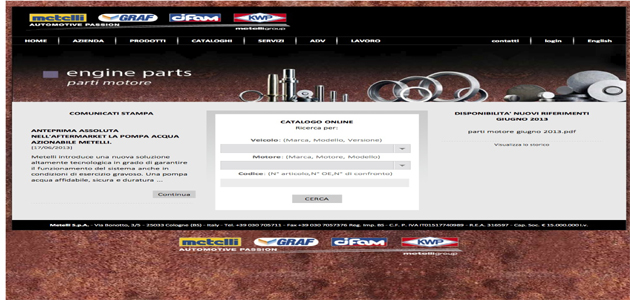 Metelli has launched a new website that the aftermarket brand insist will enable a "better interaction with users and faster access".
The website has been revamped with a new layout, updated web interface, as well as sections dedicated to catalogues – all of which can be viewed online and downloaded – products, news and initiatives. In addition, a new search area has been integrated to the site, which gives users more scope to pinpoint the criteria they require.
The website also includes a new banner with the Italian company's logos and slogan – "More than just aftermarket" – which was launched in occasion of the Group's 50th anniversary.
The developed website is, according to Metelli, "an important part of the company's strategic repositioning project".