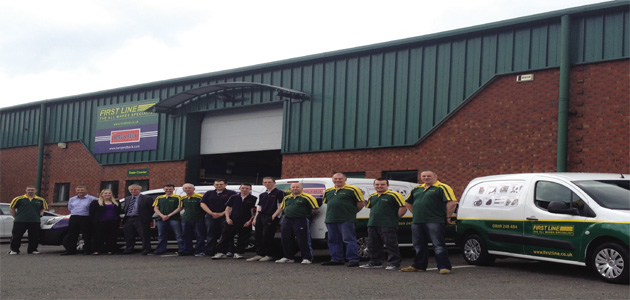 First Line has announced that they will be leaving their original premises in Northern Ireland and move into a larger distribution centre in Belfast.
The 12,000sq.ft warehouse is centrally located, and, through a fleet of seven vehicles, it provides deliveries twice-a-day across Northern Ireland and three times-a-day in the immediate vicinity. 14 members of staff now make up the team, and, together, they already handle more than 20,000 part numbers from 4,500 binning locations.
Commenting on the development, Dan Joyner, Managing Director, said: "Due to the growing demand for our products from within the province, the time was right for us to increase our investment in the operation to further support our customers on the ground.
"We have a keen and enthusiastic team and are confident that under the continuing direction of William Owens, it will be a great success for the company and for the team as individuals."
For more information visit: www.firstline.co.uk