MECHANEX DONINGTON PARK – OCTOBER 11th-12th – 10AM – 4PM
As a regional show, MECHANEX aims to bring the aftermarket to you!
Wherever you are in the country there's never a show too far away. Boasting a whole array of the industry's top manufacturers and distributors our Donington show covers the wide spectrum of vehicle servicing components and equipment that every quality technician will require to keep their business 'ahead of the rest'.
Taking place from 10am till 4pm on October 11th -12th, it's going to be a must-attend event!
You can't put a price on the amount of information available to your business – and what's more it's completely FREE to attend.
 COMPANY/EXHIBITOR HIGHLIGHTS
JHM Butt – Stand Number C34
JHM Butt are pleased to be exhibiting at this year's Mechanex show at Donnington Park. It will be exhibiting its range of professional coil spring compressors which are one of the safest on the market as they have a locking safety cage, safety cable which stops the spring in the event of it being loaded incorrectly and an air-lock to ensure the cage is in place when in use.
It's also displaying its range of professional booster packs from Ceteor. Ceteor are a Belgian manufacturing company who JHM Butt consider to make the best booster packs on the market as they come with a LIFETIME warranty on the 'unbreakable' case and a 2 year warranty on the rest of the pack. They only use European parts ensuring a very robust and reliable booster pack with a long life span. Their range will start everything from a small car to a 38 litre 2000HP Tank!
SUPLEX – Stand Number D30
SUPLEX at MECHANEX Donington  will have a jam packed stand identifying: – curved-side loaded, progressive rate taper wire Mini-block coil springs and also the advantages of colour code information used by Suplex in conjunction with the original equipment.
There will be examples of side loaded springs and colour coded springs along with information about the importance of this when ordering replacement springs from a stockist.
There will also be examples of Mini-block springs and SUPLEX will be identifying the differences between Mini-block progressive rate taper wire coil springs technology in comparison to the aftermarket constant wire.
In addition to this, it will be highlighting what to look for when inspecting vehicles for damage. The condition of the coil springs, with particular attention to the bottom coil where it meets the spring pan. Inspections of the bottom coil for cracks or fractures, if the surface coating has broken down and if the spring surface is rusty. It's not one to be missed.
Unilite – Stand Number F20
Unilite is one of the leading torch and flashlight manufacturers that produce high quality, industrial LED units for the motor trade and beyond. Established in 1981 the company has grown rapidly to become a key player in the global illumination market.
It will be showcasing a fantastic LED range of portable lighting solutions and show you exactly how they can benefit you and your application. Seven new products have been launched in 2016 which will all be on display.
Pop down and view its extensive range of torches including a varied range of headtorches, flashlights, lanterns and more importantly an impressive range of inspection and site lighting, perfect for the mechanical industry…just try not to blind yourself!
Visit the Unilite stand for a host of bargain deals throughout the show!
Dayco – Stand Number D24
In addition to its renowned HT timing belt kits, Dayco will be showcasing its combined water pump and timing belt kits, chain kits and its latest range addition, stand alone water pumps. As an original equipment (OE) supplier to vehicle manufacturers globally, the quality of Dayco's aftermarket products is assured as they are manufactured in the same factories alongside the OE counterpart.
As the water pump is increasingly driven via the primary drive system, Dayco offers a range of more than 200 water pump kits that provide workshops with the opportunity to carry out a full and thorough repair.
In order for workshops to supply their customers with OE quality products, Dayco has also been supplementing its traditional belt related product offering with the addition of replacement timing chains/chain kits and stand alone water pumps. As a result, Dayco can truly supply the repair solution for every power transmission requirement.
SP Diagnostics, Revive – Stand Number D19
Revive will be showcasing its Engine Cleaner & Power Restorer (or more commonly known, Revive Turbo Cleaner)  which is a safe water based, non toxic and non flammable fluid, using technology developed and used for the cleaning and maintenance of aviation jet engines, power station turbines, large marine diesel engines and now automotive engines.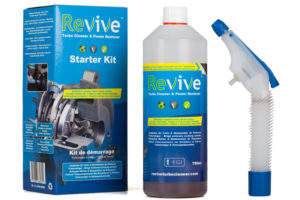 The fluid is sprayed into the vehicle's intake system before the turbo inlet whilst the engine is running. As the Revive fluid passes through the engine system it locks on to built up oily/carbon deposits and strips away a surface layer. These tiny carbonised particles are no larger than the soot particles the engine naturally generates, making it a perfectly safe process for vehicles fitted with a Diesel Particulate Filter (DPF).
Visit the Revive stand and you could win a Boostnatics Turbo Keyring!"
Knipex – Stand Number G20
Knipex,  an independently-owned family enterprise specialising in the manufacture of high quality pliers, will be exhibiting at the upcoming MECHANEX where it will be showcasing its latest Automotive range.
At the show it will be demonstrating some of its latest innovations including its Hose clamp plier,  designed to open and close click clamps.
The rotating jaw inserts allow for the safe actuation of clamps in any position, while the good leverage allows clamps to be opened and closed again, comfortably and easily, without a great deal of effort.
Darwen Diesels – Stand Number D17
At this year's Donington Park event, Darwen Diesels will be showcasing a new product in its range – the all-makes Common Rail injector test machine.
This great new piece of equipment is capable of testing virtually all Common Rail injectors quickly and efficiently.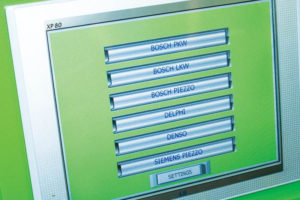 In addition, it will also generate injector codes and can produce a test plan for professionals to work to.
Darwen will also be exhibiting a host of other new products, including back leak & electrical loom connectors, and the 2015 award winning injector extraction kit.
Furthermore, the company's range of injector & glow plug extraction tools, Diesel injection spare parts, fuel filter assemblies and feed pumps are available for visitors to view.
Make sure to pay a visit as live demonstrations of the new injector test machine will be ongoing throughout the day.
NTN SNR – Stand Number B18
NTN SNR is one of the world's leading automotive wheel bearing manufacturers. Trusted by world class automotive manufacturers, 9 out of the 10 best selling cars in Europe are now fitted with the company's products.
Visitors to MECHANEX will be given the chance to find out more about ASB (Active Sensor Bearing) technology. Developed by SNR, this revolutionary solution was launched to the market in 1996 and is now used on the majority of new vehicles manufactured today.
You'll also be given the chance to check out the company's extensive product range, all of which contain OE quality parts. The wheel bearing kit range is NTN SNR's biggest, with over 1,300 kits covering 98% of the European car parc, while the timing and auxiliary range covers 98% of the European car parc. There's a comprehensive suspension range on offer too, consisting of over 400 kits.
NGK – Stand Number C28
NGK Spark Plugs (UK) is offering its independent garage customers an extra incentive to  fit its market-leading range of NTK Lambda sensors. The ignition specialist is awarding members of its BoxClever garage loyalty scheme extra points each time they purchase the product during a special promotion campaign running until the end of November.
The promotion, which will be highlighted at Donington Park, will see the points awarded increase from 100 per item to a massive 1,000 – making it an even more attractive proposition for garages.
NGK is an OE supplier of spark plugs, glow plugs and NTK sensors to most of the world's leading VMs, with the same parts being available in the automotive aftermarket.
The company will be showcasing these products, together with its comprehensive ignition coils range at MECHANEX.

The show is completely
FREE 
to attend and tickets can be
booked online
, or by calling 01923 237799. For more information follow
@MECHANEXShow
on Twitter, or visit the
MECHANEX
website.