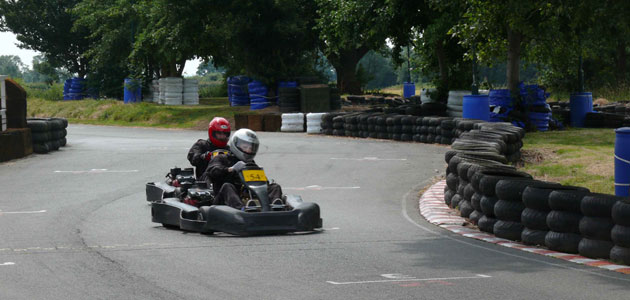 Randstad has once again brought the TerraClean network of independent garages together with the 2014 Karting Challenge, which took place in July at the Stretton Circuit, Leicester.
The event saw 40 providers of the deep engine cleaning service divide into eight teams for a "Le Mans" style race where drivers changed over every 15 / 20 minutes. Prizes were awarded to the winning team for the most laps driven and also fastest lap time.
Chris Warren, proprietor of TerraClean service centre, Tuna Garage, Keyworth and part of the Karting Challenge winning team, said: "It was a hugely entertaining day and gave us a chance to network with other garages, exchanging ideas on how to promote and develop the brand in our area."
Stretton Circuit is the UK's premier karting arena and has developed a reputation for being one of the most challenging tracks in the country – a real racers circuit with a total circuit length of over 850m. Drivers enjoy wide sweeping bends, high speed corners and superb visibility.
Randstad has been successfully growing the TerraClean service centre network in 2014 and the company is actively recruiting new operators throughout the UK. Phillip Dowd, Randstad Sales Director said: "Being part of the network means a lot to workshops in the automotive industry, as it offers a camaraderie and togetherness with very similar businesses. The Karting Challenge was a great success and the high turnout is testament to the part each service centre plays in the promotion of the service."
The challenge was used as a preview to the TerraClean awards, which will take place on October 4 at Hinckley Island Hotel, Leicestershire and celebrate the success of the brand and the work and effort contributed by all those involved.