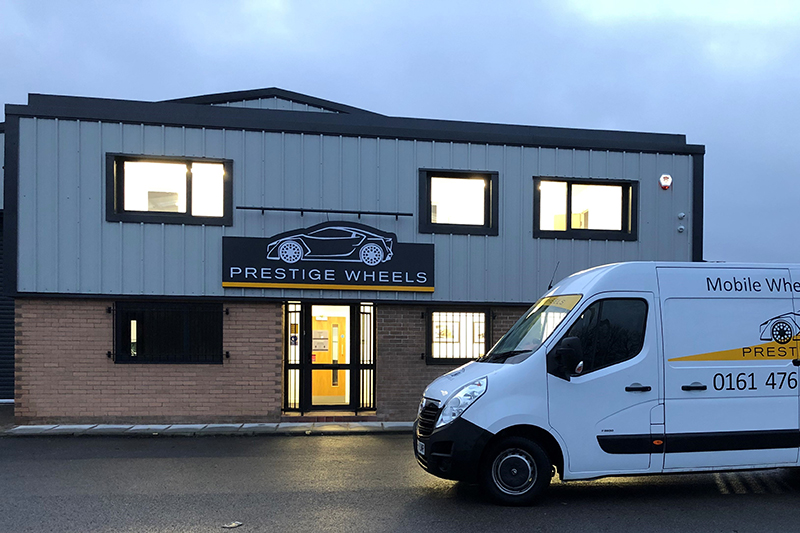 ---
The IAAF has expanded its membership network with the addition of alloy wheel refurbishing agent Prestige Wheels.
---
Prestige Wheels has over 20 years' experience specialising in the refurbishment and repair of alloy wheels, with both a factory and mobile service covering the heart of England and north Wales.
Mark Greenwood, Sales Director at Prestige Wheels, said: "Joining the Federation has always been a long-held aspiration for us. It's great that we've now become part of the thriving membership network, to stay in contact with the developments of the vehicle aftermarket and advocate for our industry's needs alongside some of the big players in the independent aftermarket sector.
"Our business has a solid history of repairing all manner of scuffed, scratched or damaged alloy wheels across a wide area of northern England and Wales. We value customer service, and this value aligns with that of the Federation taking care of its membership and partner agencies across the aftermarket and lobbying for action ensuring the long-term future of the industry."
Prestige Wheels refurbishes dented, cracked, corroded or scuffed alloy wheels. The company offers a workshop setting or a mobile repair service, including welding, required when an alloy is cracked, which can have dangerous effects on tyre life.
Mike Smallbone, Head of Membership Development at IAAF, said: "Prestige Wheels has proven credentials in alloy wheel repair and refinishing, and the IAAF is delighted to welcome the team along with their extensive expertise to our membership."
---