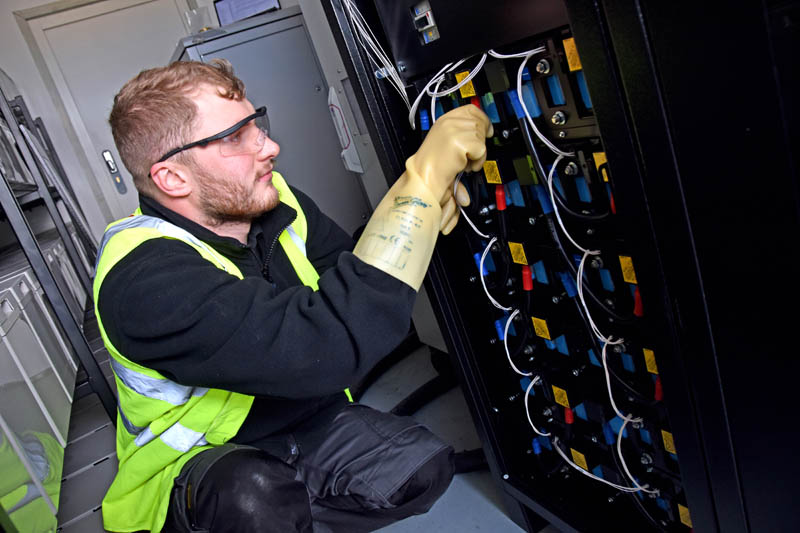 ---
GS Yuasa has provided the capability for Portsmouth International Port to power electric vehicles at a green and cost-effective rate. 
---
Engineers have successfully installed GS Yuasa's acid and lithium-ion batteries into a dual chemical battery system. 
The company's technicians have installed specialist racking, custom built equipment, 240 Yuasa ENL batteries and a lithium-ion energy storage cabinet into a containerised 20-foot weatherproof shelter located at the front of the port's freight entrance.
Now constructed, the battery system, which is being piloted at the port, will be able to supply 100kW of power. The system will soon be switched on to become fully operational in the near future.
It will provide power for electric vehicle charging and localised grid support, allowing electric vehicles to be fast charged during the day from electricity supplied overnight at a lower tariff. This will aim to save time and money whilst contributing to environmental needs.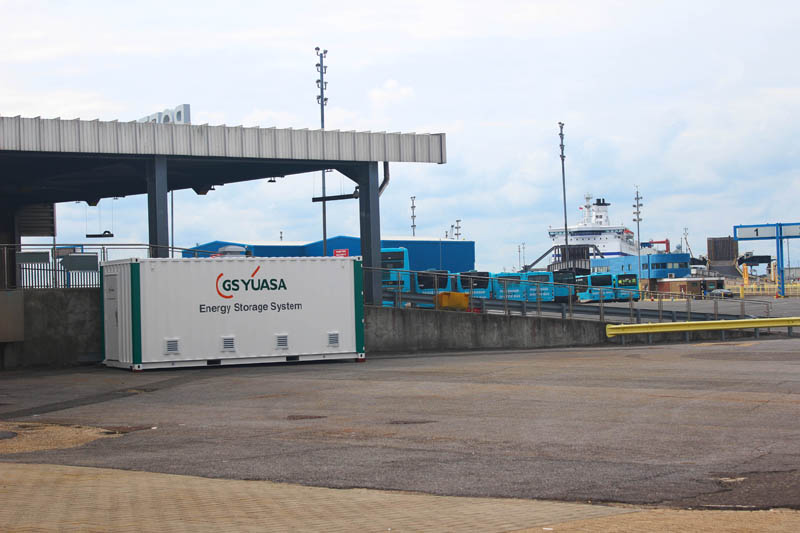 The lead acid batteries are manufactured at GS Yuasa's Ebbw Vale factory. The system's lithium batteries have come from Japan.
Mark Greer, General Sales Manager – Reserve & Renewable Power Division at GS Yuasa Battery Sales UK Ltd, said: "We are delighted that the installation of our lead acid and Lithium-ion batteries was a success. Ever since we were chosen to support Portsmouth International Port, we have been working hard to ensure our energy storage system is at the forefront of technology and the very best available in the market.
"Our containerised dual-chemical battery system has been designed to create an environmentally conscious energy storage solution. As the need to move towards greener energy products increases, we're thrilled to offer a viable and easily-integrable solution. We are committed to providing the latest and best battery technology for all types of applications."
---
To find out more about GS Yuasa and Yuasa batteries, visit
www.yuasa.com
.