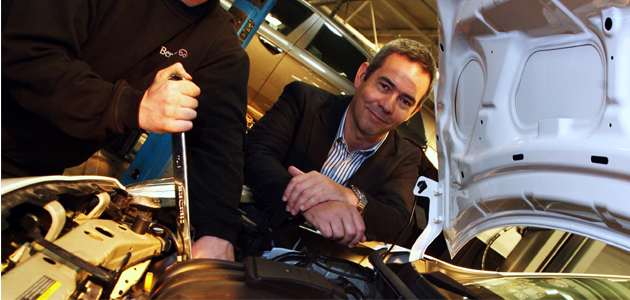 Leading North East garage equipment suppliers, Gott Technical Services, has been shortlisted for the prestigious Northern Family Business of the Year accolade at this year's Family Business United's national awards ceremony.
The annual awards, which are to be held in London in June, were launched by Family Business United, the UK's leading magazine and resource centre for the family business sector, to promote the achievements of family-run firms.
The shortlist marks an important milestone for Director Ian Gott who is looking to expand the service area of Gott Technical Services in 2014 and further establishing the company's offer within the North West region.
Ian said: "We are delighted to have been shortlisted for such a credible award, especially alongside the strong calibre of businesses in the running. We're also the only garage equipment supplier to make the cut so we're hoping to rally as much support in the industry for our nomination.
"We're proud to be a family business and the family ideal is still very much at the heart of what we do – we've remained committed to our relationships with smaller, independent garages as well as working with several multi-site motor retail groups."