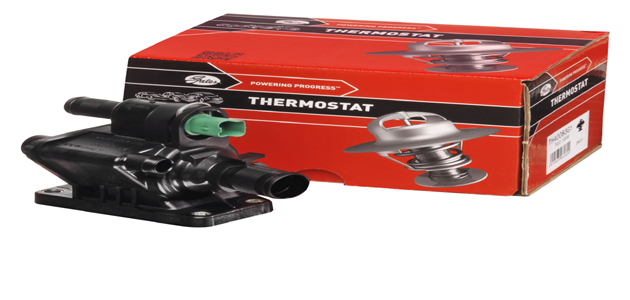 As summer temperatures soar, Gates is urging motor factors to take advantage of potential revenue opportunities from thermostats when winter sets in.
Sales of Gates thermostats surged by more than 50% last winter after a prolonged period of cold weather, particularly in February and March this year, which extended the replacement season.
Thermostats for Mitsubishi and Vauxhall models topped the sales list for diesels, while Citroen and Vauxhall models headed sales in petrol-driven vehicles.
Gates' forecast for overall thermostat sales this coming winter is higher still.
Best known as a drive systems specialist, Gates is also one of the leading thermostat suppliers in Europe. It plans to increase its share of the market and an increase of its thermostats range – by a further 31 references in advance of the winter season – is already in progress.
"Around 3% of thermostats fail each year and for motor factors in general, that's a significant revenue stream. Revenues are set to increase 15% year-on-year, as a direct result of the move toward the production of thermostats in housing units," says UK regional sales manager Taco Homan.
"It's an upward sales trend that's good news for motor factor customers and garages at a time when sales of many other product ranges seem to have flat-lined," he adds.