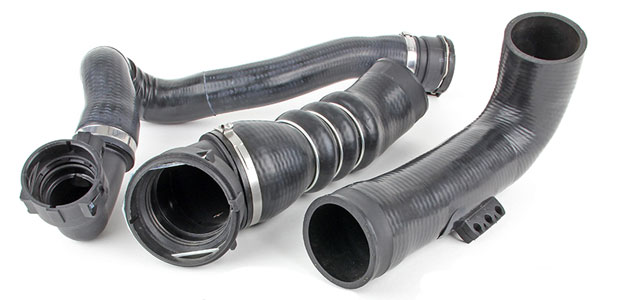 The September winners of the super turbo hose promotion organised by the First Line Group (FLG), for its popular range of high quality First Line branded turbo hoses, have now been drawn.
The lucky winners are Simon Moloney from Wheelwrights Todmorden, supplied through JPN Autoparts and Edward Dodwell of RA Engineering, supplied through Andrew Page, both will receive a fantastic set of high quality BOSE speakers.
Jamie Hall, FLG Marketing Manager, said: "We've had a great response to the first month of our turbo hose promotion, but want to remind workshops and factors, that it's a three-month promotion, so there is still the opportunity for more winners like Simon and Edward to get on board.
"Those that entered last month are free to enter again, all they need to do is register online and answer the question correctly to re-enter the prize draw.
"We'd also like to remind everyone that at the end of the third month, we've an additional two-month SnapOn tool promotion, the winner of which will receive a £500 voucher for the professional tools in the superb SnapOn range."
The First Line turbo hose range now consists of more than 400 part numbers, which cover all popular vehicle applications. Each hose is manufactured using only premium quality rubber and come with original equipment connectors, therefore providing independent workshops with the best possible solution.