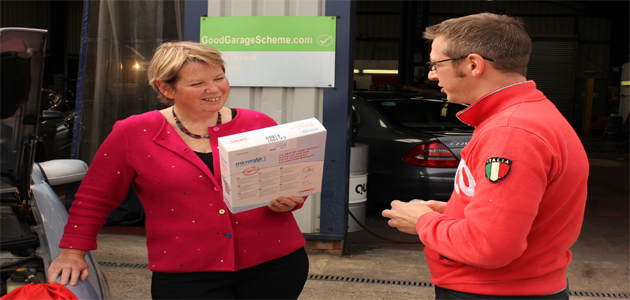 Aftermarket specialist Corteco is leading a new campaign to make motorists more aware of the dangers from traffic fumes after research revealed some damaging data.
Figures published in a recent edition of 'The Lancet' suggested that air quality and air pollution from fumes can create serious issues among people with heart disease – now, Corteco are advising drivers to consider a new, environmentally-friendly cabin filter.
Steve Jarnet, Corteco Sales and Marketing manager, said: "A new cabin filter improves the environment inside the car.
"Few drivers appreciate that the quality of the air inside the cabin can be up to six times worse than it is outside, at the kerb."
Mr Jarnet said he hopes that motor factors and garages will take the latest news on-board and encourage more drivers to change cabin filters more regularly. Clogged cabin filters are less effective in screening out dust, pollen and other irritant particles, which can cause misting of windscreens and crate problems with the HVAC.
Corteco says it is leading the call to make drivers more aware of the benefits that installing an upgrade from standard versions – to one that includes activated carbon – can provide.
"As well as filtering out particles, activated carbon increases personal discomfort levels inside by removing smells and the gases that convey them," adds Mr Jarnet.