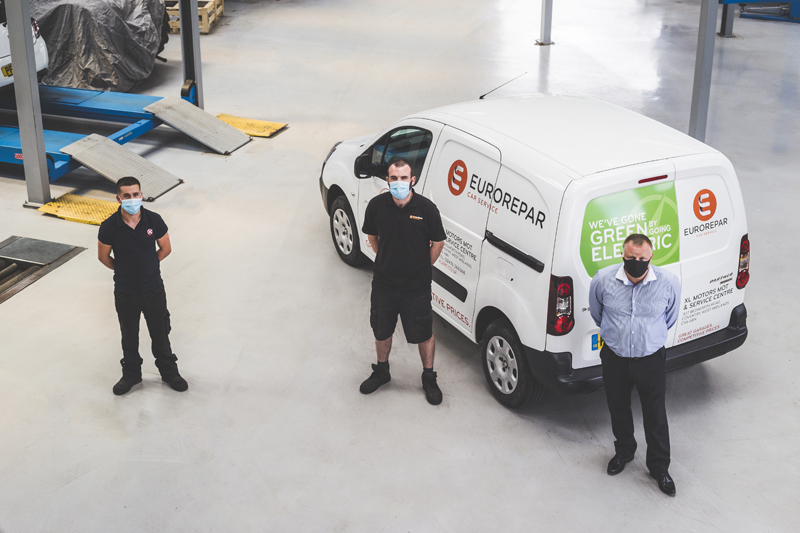 ---
Eurorepar Car Service has reported positive feedback on the network's collaborative approach.
---
The Stellantis-backed garage network initiative operates by giving members complete autonomy and control over their business. However, the network also recognises the need to offer advice and support to those who need it, particularly in light of the challenging market conditions.
Eurorepar Car Service's team of Business Development Managers (BDMs) take on this responsibility. As well as being the first point of contact for queries and concerns, the BDMs play an important role in making sure that members take full advantage of the myriad of benefits and opportunities on offer from Eurorepar Car Service.
Managing the network in this way has reportedly garnered praise from members, with many citing it as a key reason for their continued membership.
Austin Alias, Owner of Keep Driving Auto, said: "My Business Development Manager, Tony, has been fantastic – I can't fault the service at all. I received support right from the beginning of the onboarding process, from sorting my IGA membership to getting my Google My Business account in order. I've been very impressed and can see how it will benefit my garage."
Nick Taylor, Head of Network & Business Development at Eurorepar Car Service, added: "We are not in the business of dictating to our members and telling them how to run their garages. Many of our members are independent, family run companies that require a more collaborative approach. Through our dedicated team of Business Development Managers, that is precisely what we provide.
"Our experienced team works hard to build and maintain strong relationships with each and every member of the network, offering as much or as little input and advice as garages need. Sometimes this means acting as a sounding board or trusted confidant. Other members need more hands-on support and that's fine, too. The point is the level of involvement is tailored to each garage, and we're seeing a lot of appreciation for this approach."
---