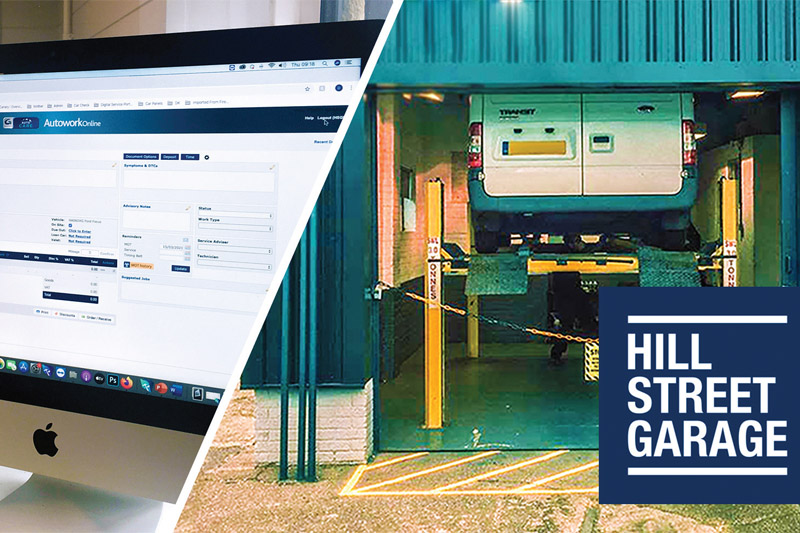 ---
Remote access to Autowork Online has enabled Hill Street Garage to have an 'office at home' and provide great customer service throughout the duration of the pandemic. PMM finds out more.
---
Like many other businesses, garages have faced challenging trading conditions recently – but for Hill Street Garage, a well-timed move to cloud-based garage management software has positioned the company for success.
Garage Owner David Koscielny explained that he decided to move from his bespoke system to MAM Software's Autowork Online a matter of weeks before the first lockdown was introduced.
"Our old system worked absolutely fine for us, but the problem was that it was desktop led. We realised it was necessary to move to the cloud so that we could deal with enquiries remotely," David noted. As it turned out, investing in cloud-based software has had unexpected benefits for Hill Street Garage and the move "really couldn't have happened at a better time", he said.
During the first two weeks of lockdown, David focused on cleaning up his customer records to check everything was correct before importing the data to Autowork Online.
"Once our system was up and running, it was like having my office at home. I had customer contacts, invoice history, as well as the ability to text, phone, and email," he continued. Hill Street Garage has been able to continue providing its customers with a first-rate service throughout lockdown since changing software providers.
"Initially, we were concerned because we thought someone would have to sit at the garage to keep our customers informed of how we were operating," David explained. "Instead, I could sit at the computer and deal with any enquiry that came through as if I were in the office. I was able to give them a price on a service, tell them when their MOT was due, or look back on their history and advise them on what the issue could be."
Being able to access Autowork Online remotely also means David can deal with enquiries out of hours, giving his customers an efficient service that they could rely on during an uncertain time: "Some of our customers send enquiries in the evening, which I'm now able to respond to when I'm not on site. I can book appointments online, order parts through the software, and have the job ready to go the next morning."
MAM has also introduced changes to Autowork Online to make it easier for garages to manage some of the challenges associated with COVID-19. David explained that modifications to the MOT history feature to reflect the government's six-month extension have made it simpler to send out accurate information to customers.
"For a business such as ours, we don't want to think we've bought last year's model and that we have to pay for an upgrade to get next year's model. Autowork Online is a forever-developing piece of online software – that's its key value; it changes with the times," David concluded.
---
For more information on Autowork Online, click
here
.