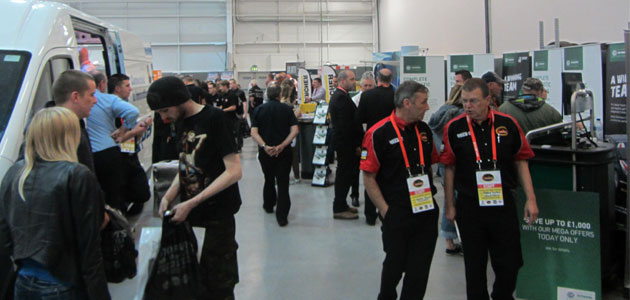 Autoparts Garage Equipment has successfully held its largest ever trade event in the midlands, with more than 400 technicians in attendance.
Taking place at GTG Wolverhampton, garages owners, mechanics and apprentices flocked to the event, which featured more than 40 suppliers of tools, garage equipment and diagnostics.
With special offers and discounts available on the night, a number of purchases were made proving once again Autoparts Garage Equipment's expertise for demonstrating all that is new and available to garages in the automotive industry.
With free food, drink and a 2-ton trolley jack available to each garage that attended the event, the Autoparts 'A Night at the Track' themed trade Show allowed guests to take part in a fully hosted 'track racing' themed night and, the chance to win a share of more than £20,000 worth of products.
To do so, garages had to collect eight different numbered stickers for their prize draw collector card from individual stands. Prizes include a RAV Tyre Package worth £4250 and a Matco Tool Box worth £4000.
On arrival, guests received a free goodie bag packed with discounts, special offers, free gifts and, a special edition trade night pack.
John McArdle, General Manager of Autoparts Garage Equipment Services, said: "The trade show was a fantastic success and highlighted to customers the exceptionally wide range of products available to them. Being relatively new to the West Midlands, Autoparts Garage Equipment has quickly established a reputation for the supply of high quality garage equipment, tools and diagnostics, all of which are backed up by our market leading customer service, providing complete peace of mind to customers."
Autoparts Garage Equipment has a fully trained, qualified and certified team of in-house engineers who between them have vast experience with installation, service and repair of most makes and models of equipment within the marketplace, backed up by a comprehensive stockholding of spare parts.