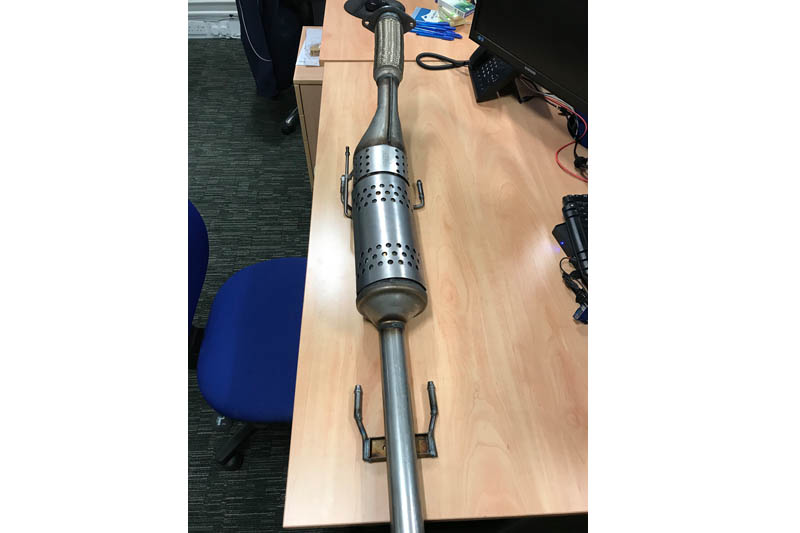 ---
A North Wales emissions parts manufacturer has been prosecuted by the Driver and Vehicle Standards Agency (DVSA) for supplying a replacement DPF that failed to comply with the requirements of the Regulations governing the supply of parts.
---
The case against Cats and Pipes, which took place at Mold Magistrates court and concluded on Tuesday 16 March, resulted in a criminal conviction for the company and a £6,000 fine. The company was also ordered to pay costs totalling £4,000 and a statutory surcharge of £170.
Investigators in the DVSA's Market Surveillance Unit led on the case. The Unit checks vehicles and components to make sure they comply with environmental and safety regulations.
The investigation focused on aftermarket diesel particulate filters being supplied for Euro 5 emissions vehicles without the correct type approval markings for this specification.
DVSA's MSU Senior Investigator, Emma-Jane Morris, said: "DVSA's priority is to protect everyone from unsafe vehicles, including unsafe emissions.
"Manufacturers and distributors must ensure their products meet the necessary standards and are correctly marked and approved for the vehicles or engine types they are intended for. Companies flouting the standards will face prosecution.
"This prosecution also acts as an important lesson for garages and others that fit parts to ask questions of distributors to make sure parts are legal."
---
For more information on the DVSA, click
here
.