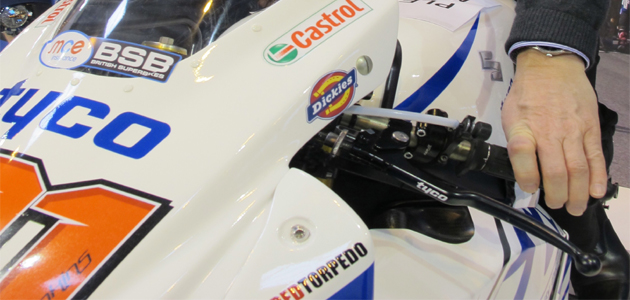 Dickies have donated 120 T-shirts for The L6ve Life Foundation, which is dedicated to supporting those who are striving to find a cure, as well as helping those who are suffering from Motor Neurone Disease (MND).
Lee Newton from Kingston upon Hull is a former Rugby Player, husband and a father of two who was unfortunately diagnosed with Motor Neurone Disease in March 2013. It is the same illness physicist Stephen Hawking, 72, has suffered since the age of 21.
Lee, 43, is using his ordeal to raise awareness about the condition as well as raise much needed funds for the Motor Neurone Disease Association. Lee and his friends launched the L6ve Life Foundation in May this because of Lee's love of life and his determination to continue to live and enjoy his life to the full extent despite his condition
So far over £8,000 has been raised with people contributing in a variety of ways from sponsored walks, charity dinners and mainly from the sale of the L6ve Life T-shirts.
Lee said: "The T-shirts have been all over the world. It is about continuing to love life, trying to stop myself getting worse and doing my bit to help find a cure."
To donate, order a T-shirt or get involved in L6ve Life fundraising activities, visit www.l6velife.co.uk.