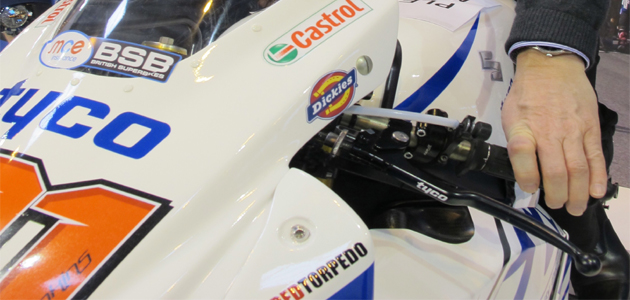 Workwear manufacturer Dickies has signed a partnership deal with British Superbike outfit Tyco Suzuki that will see the brand appear on their race bikes from next season.
The company will also show their brand on transporters, pit garages, team clothing and riders' leathers – John Hopkins and Josh Waters – for the 2014 season.
They will also support British Supersport challenger Taylor Mackenzie and road racing drivers Guy martin and William Dunlop, as Team TAS takes on Superbike, Supersport and Superstock categories at the North West 200, Ulster Grand Prix and Isle of Man TT respectively.
Maurice Morton, Sales & Marketing Director of Dickies Europe, insisted the company would be working hard to maximise the opportunity that has been presented to them.
"Joining forces with Tyco Suzuki is a very exciting development for the Dickies brand for 2014," he said.
"Our involvement in motorcycle racing has been growing steadily over the last two years, and we are delighted to be extending it yet further for 2014. We will be making full use of all of the available opportunities for brand extension, offered by Tyco Suzuki to help ensure that Dickies continues to establish itself as the team and workwear of choice for motorcyclists everywhere."