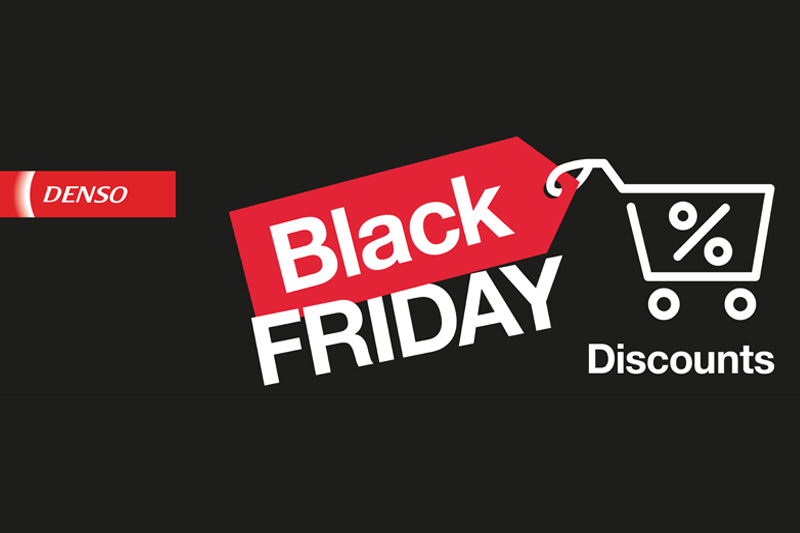 ---
DENSO has announced its customers will be able to take advantage of significant discounts on Black Friday (29th November).
---
The original equipment (OE) manufacturer revealed it will be cutting its prices on six of its customers' websites.
DIY Car Service Parts, Sparkplugs Limited, MicksGarage.com, Driven2Automotive, Opie Oils and All Car Parts will slash the costs of DENSO's premium components, on everything from spark and glow plugs to wiper blades and oil coolers, as it joins other brands in the bargain bonanza.
DENSO Assistant Project Manager, Fatiha Laauich, said: "Black Friday is a focal point in modern retailing, and we are confident our customers will seize the opportunity and stock-up on our OE components. At DENSO, we're always looking at ways to support the country's technicians, and we're confident this will be another success."
The savings can be made online at: www.diycarserviceparts.co.uk, www.sparkplugs.co.uk, www.micksgarage.com, www.driven2automotive.com, www.opieoils.co.uk and www.ebaystores.co.uk/ACP-All-Car-Parts respectively.
Some retailers will be offering the discount on Friday 29th November only, while others will be offering the promotion for an extended period.
DENSO is encouraging customers to check with the individual retailer to ensure they don't miss out on the discounts.
---