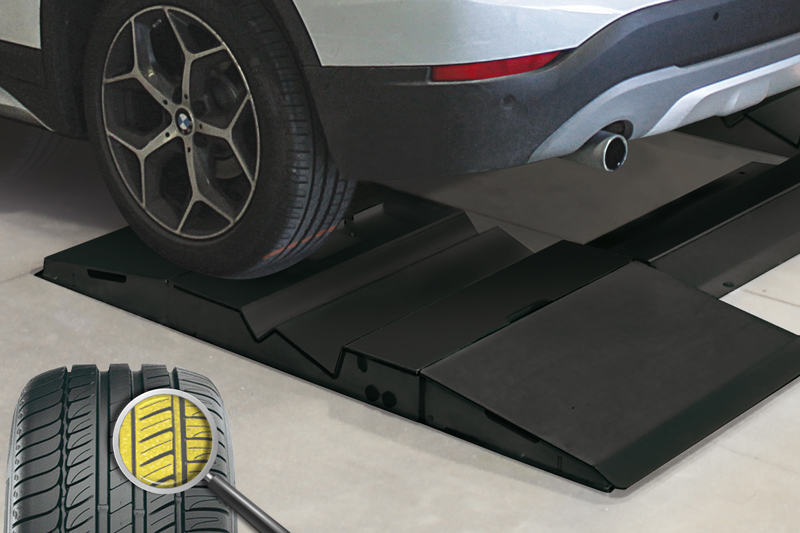 ---
Absolute Alignment has recently launched a drive-over Tyre Profiler that instantly assesses tyre wear as vehicles enter the workshop.
---
Customers receive a professional printout regarding the condition of their tyres, which also indicates whether a full wheel alignment is required on the vehicle.
Suitable for small or large workshops, a floor or in-ground mount is available to suit every outlet, and with no moving parts, it ensures a safe working environment. Fully integrated with the Bluetooth 3D wheel aligner, the Tyre Profiler works with a registration look-up system.
---
For more information, click
here
.