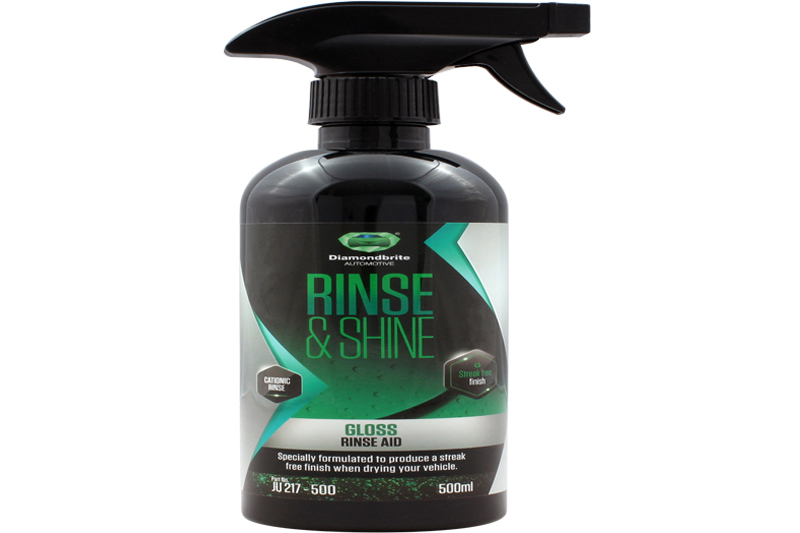 ---
Diamondbrite has just added a product to its expanding car care range, Rinse and Shine.
---
Designed to be used as the final step of a wash routine, Rinse and Shine is a cationic rinse aid, specially formulated to aid the drying process and produce a streak-free, high-gloss, hydrophobic finish.
Rinse and Shine is applied directly onto paintwork with a trigger spray after the vehicle has been washed. Once applied, Rinse and Shine causes the paintwork surface to become hydrophobic, meaning any water residue will form into beads, which can then be easily removed with a chamois or microfibre, leaving a streak-free and high gloss finish with no water marks.
---
For more information, click
here
.