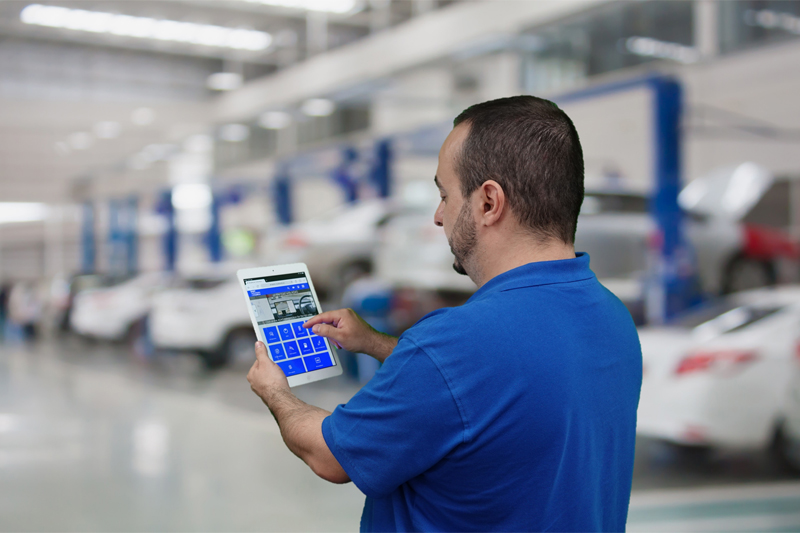 ---
Delphi Technologies has introduced an online training course covering how today's car lighting systems are tied into ADAS safety functions.
---
Accessed via the Delphi Technologies Academy e-learning platform, the three-part course begins with an insight into the evolution of lighting technology and culminates with a practical demonstration of how ADAS connected lighting systems work on the road. An end test is then available to participants, with those reaching the required level able to download a certificate to show the course pass and earning IMI CPD credits.
The course is part of the ADAS-focused service offering from Delphi Technologies, which spans training for its ADAS recalibration modular kit that is compatible with the most popular vehicle brands. Together with electric vehicles, ADAS training is said to be the most in-demand by Delphi Technologies' customers, showing how garages are now seeing the need to be able to service the latest technologies.
Phil Mitchell, Technical Services Manager, Delphi Technologies Aftermarket, said: "Lighting has changed massively in the last 30 years, from simple Sealed Beam units right through to Laser lights and ultimately those that are now increasingly integrated into ADAS functions.
"With more and more cars rapidly featuring some level of ADAS, such advanced lighting is only going to get more common, and we want to give independents and individuals the chance to be able to service it. Our latest course provides a fantastic understanding of what's involved."
---