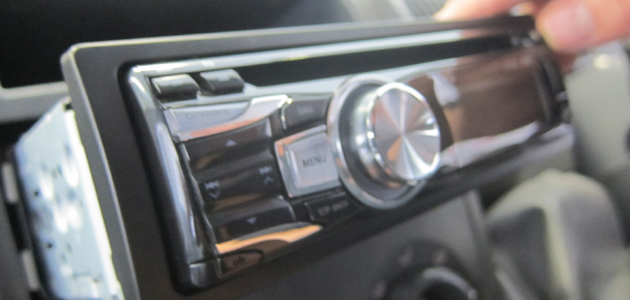 In a unique partnership between Federation Communication Services (FCS) and Mobile Electronic Security Federation (MESF), ATA DAB is now available through mobile assessment. 
FITAS/VECP have just been approved as an IMI Awards assessment centre to offer ATA DAB through mobile assessment.  Mobile assessment provides flexibility and accessibility for both technicians and businesses to gain recognition through IMI Accreditation and Professional Registration.
The partnership will be using facilities nationally to undertake assessment, with their first centre located at the Cambridge-based in-car specialist, Select-CBS.  The owner of the business, Naeem Khokar, selected two technicians within his business to participate in the first assessment.  Both candidates passed the assessments and will receive their ATA DAB, as well as being recognised on the consumer facing IMI Professional Register.
The mobile aspect to the delivery of DAB Accreditation enables skilled professionals to be assessed in less than one-day, whilst undertaking live installations to ensure they are carried out correctly and are quality assured.  As a result, more technicians and in-car entertainment businesses can take advantage of the delivery of ATA DAB providing customers reassurance that the vehicle radio upgrade is carried out correctly.
ATA DAB is the only, and essential, accreditation available for technicians undertaking digital radio installations and is backed by Digital Radio UK as part of the requirements for the Digital Radio Certification Mark for Installers.  The government is set to launch the Digital Radio Certification Mark in the very near future and the IMI is working with providers, such as FITAS/VEWCP, to make ATA DAB widely available to technicians working in the sector, enabling installation organisations to gain the new Digital Radio Certification Mark.
Steve Scofield, Head of Accreditation at the IMI, said: "FITAC/VECP are taking an innovative approach by providing a means for technicians to achieve ATA DAB whilst undertaking live installations in the field.  There is a considerable amount of technical work involved when it comes to installing a DAB unit into a vehicle; with ATA DAB as part of the Digital Radio Installer Scheme, this will provide customers with the reassurance that their installer is working to the high standards required to use the Digital Radio Certification Mark.  The digital switchover could affect in excess of 26 million vehicles, so we're pleased to be supporting Digital Radio UK, by making ATA DAB as widely available as possible to help the industry make the most of this opportunity."
IMI Accreditation for Technicians, ATA DAB, has been developed as part of a funded project by the UK Commission for Employment and Skills (UKCES) to upskill the automotive workforce.
 To find out more, please visit: www.the imi.org.uk/ata.