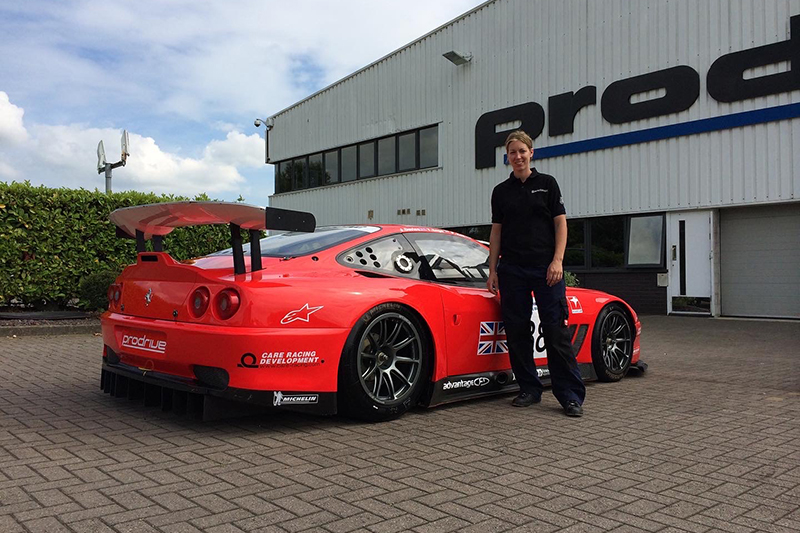 ---
PMM 's Freya Coleman caught up with Hannah Gordon to discuss her career as a business owner and mechanic.
---
Hello Hannah, could you give our readers an overview of who you are and what you do?
I am the owner of a vehicle workshop looking to change the face of car repair and how the sector operates. Having been a mechanic for over 15 years, I have seen the sector evolve and move forward. I am looking to growing my business by acquiring further workshops and making sure they remain an independent garage that people can trust. I have also appeared on TV car restoration shows due to my experience in classic car restoration and just recently become a support tech for a brand new E-scooter championship.
How did you get into car repair? Did you face any obstacles along the way?
I have always been fascinated with cars and this meant I was keen to learn from a young age and so I managed to get down to a local village garage and start helping out. I found that I picked up the skills really quickly and was given more complex jobs to complete, it is only recently that I obtained a repair qualification when I completed my hybrid and electric certificate last year.
In terms of obstacles, going from being a mechanic to a business owner is a huge step. A mechanic role is very hands on but you soon realise that owning a business is a completely different skill set. Working as a mechanic I have had a fairly straight forward career, the main obstacles where when I purchased my first business. Three weeks after purchase Covid struck and the subsequent lockdown, it was a difficult time not knowing what the future held and how I was going to pay bills. The next big challenge is getting the marketing and strategy in place, that is something that I haven't done before and I am learning new ways every day.
What got you first interested in becoming a mechanic and what are some of your favourite parts of the job?
I was always a petrol head, from a very young age I would look at cars and just love the way they sounded. The intrigue of learning how things worked then meant I had a natural path into the mechanics side of things. With car repair it can be all about the process of elimination, I enjoy the investigative nature of the job and that every day is different.
I also love that there is so much you can go into, I started off with generic repairs and servicing but have since done car restoration and I am now focusing on working on electric and hybrids as well as the motorsport sector.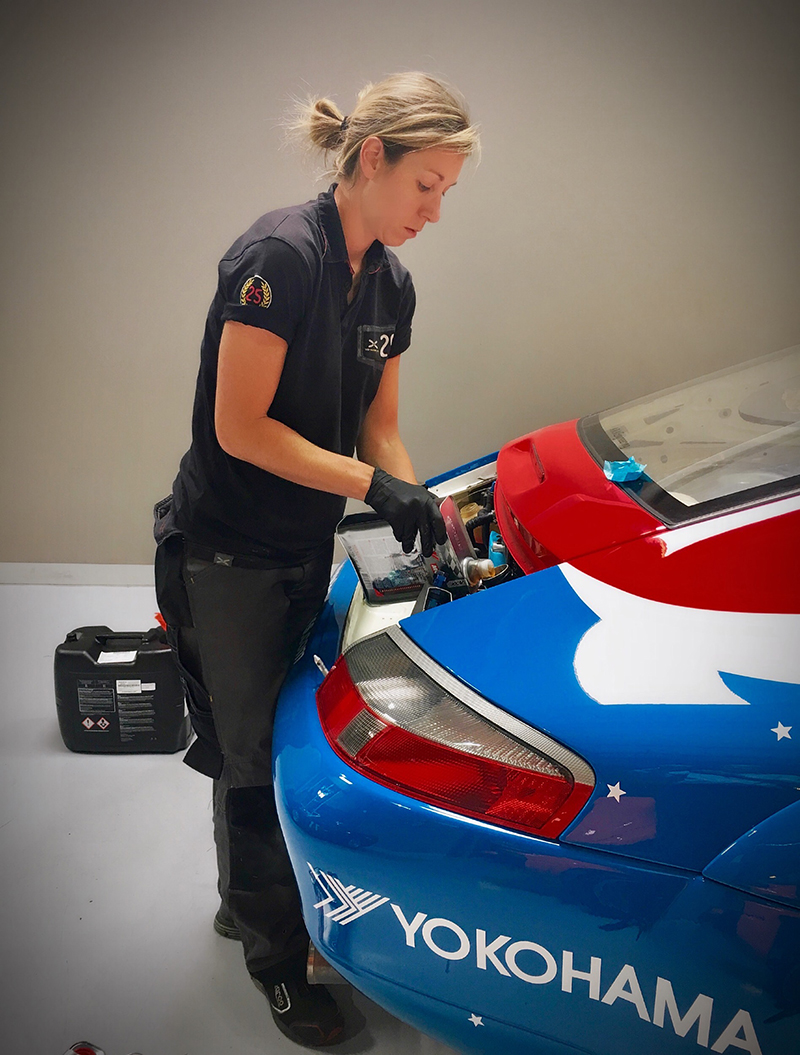 Can you tell us about some of the work you do for Channel 4's Mend it for Money – that's really cool!
With my background in classic car restoration I was asked to audition for a TV show where two mechanics went head-to-head to win the chance to restore a classic car. It was something that I never thought I would do but I enjoyed the challenge of being on camera and getting a car restored in a short amount of time. It's something I would like to do again, although I think the classic car restoration TV show has been done many times now and it would be great to do something different.
How have you found being a woman in a male dominated field?
This is the most asked question I get, and I know it is what everyone wants to know as the car industry is predominantly a male career. I can honestly say that I have had no trouble at all, I have found the people I have worked alongside have all been amazing and on very limited occasions has my gender ever been brought up. I enjoy working with a huge range of different people and I think that my gender has probably opened up more doors than it's closed. I have been freelance most of my mechanic career and always had work, I think with the right attitude, willingness to learn and going above and beyond are always characteristics people want rather than whether you're male or female.
What do you think can be done to encourage more women to go into the automotive sector?
This is a difficult question – I think the automotive sector, especially being a mechanic, isn't always at the top of a woman's list of job choices. But I have definitely seen a huge rise in females entering the industry. This may be because I am more aware due to social media, but I also think the sector has tried very hard to become more inclusive. Role models help to normalise the trade to women and girls and I know it is still a rarity to see a female mechanic. I think the car sector as a whole needs to look at encouraging more people into the trade whether they are male or female.
And what do you think stops girls from becoming technicians?
I just don't believe it is that appealing, I know I got into the trade because I am a petrolhead but without that passion I probably wouldn't have even thought about picking up a spanner. Also, the male dominated reputation of the car industry puts a lot of girls off – I think they believe that they could be made to feel unwanted, but my experience couldn't be further away from this. The huge changes in the car repair world could see more women enter, with hybrid and electric vehicles being less dirty and in many ways easier to work on, the motorsport industry is also trying very hard to become more female friendly. I am not sure what the answer is completely, but I think schools and governing bodies need to promote the car industry as something exciting with different avenues and opportunities.
---
Want to know more? For more information, click
here
.