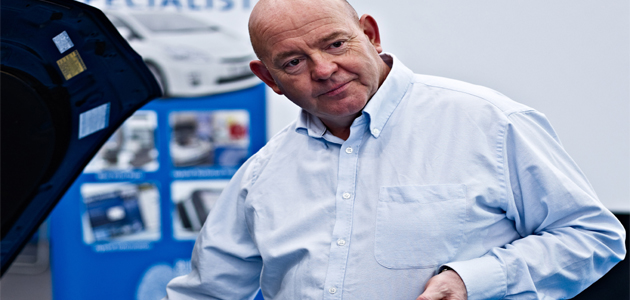 Blue Print has announced a number of training courses for 2014 with professionals encouraged to book their place early to avoid disappointment. Training dates and subjects/include:
Hybrid Vehicle Operation & Maintenance
Dates: 19th – 20th March 2014
There is now a big opportunity for garages to learn and embrace Hybrid technology. The course is suitable for beginners and lasts for two days, providing participants with knowledge and hands-on training which will allow them to work safely on a Hybrid system whilst carrying out servicing and repairs. All participants who complete the two day course will gain an IMI approved qualification which meets requirements (QCF) QCA ID NO 500/7055/1.
Cost: £395 +VAT per person
High speed CAN & LIN Networks
Date: 19th February 2014
CAN-Bus and LIN are used on all modern vehicles, so understanding how the systems communicate and what to do when they go wrong is essential. The course, which takes place over one day, will help technicians to understand and diagnose CAN/LIN systems faults. The course has been approved by some of the top technicians in the country and will give you the confidence and knowledge to accurately diagnose a fault on a modern vehicle.
* Technicians will need to have an understanding of the basic electrical principles
Cost: £195 +VAT per person
Emissions and Oxygen Sensing
Date: 20th February 2014
Modern emission control systems monitor the exhaust gas and control the fuelling to maintain maximum efficiency. The introduction of new technology has meant that the testing and diagnosis of these new systems has become increasingly more challenging. Many oxygen sensors cost hundreds of pounds and replacing them as a route to diagnosis could be a costly affair. Understanding how these systems work, and how to accurately test these components, could save both time and money. The course takes place over one day and investigates what's behind these developments.
Cost: £195 +VAT per person
All courses are held at Pro Auto's state-of-the-art facility in Atcham, Shrewsbury. To register your interest please visit: www.blue-print.com/workshops/technicaltraining/ or alternatively call 01743 762056.