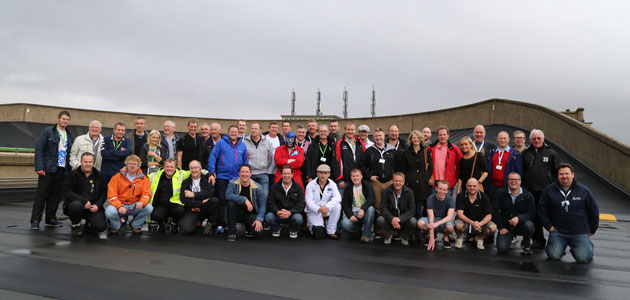 Bangers4BEN is a rally like no other. Hugely popular and now in its 7th year, it was themed this year on the iconic film, 'The Italian Job'.
38 entrants and two AA support vehicles departed from Dover on October 11th headed for Turin, backdrop for many of the film's scenes including those at the old Fiat factory. This year the motoring-lover's route included Mulhouse (site of the famous Automobile Museum), Stelvio Pass (one of the world's great driving roads and second highest Alpine pass) before visiting the Fiat factory roof seen in the great British comedy.
What sets Bangers4BEN apart from any other rally is that all cars entered literally have to be 'old bangers', with a maximum cost of £750. The cars can be re-sprayed, decaled or branded however the entrants wish drawing as much attention as possible to the event and the charity; drivers are also encouraged to wear fancy dress. On return all entrants also commit to the cars being auctioned with all funds raised going to BEN.
This year's prize winning entries were; Blackshaws' Suzuki Ignis Dog for best-themed car and InAutomotive's 'Bananas in Pyjamas' for Best Fancy Dress.
Speaking after the event Kelly Neal, BEN Events Manager, summarised by saying: "Having completed the Bangers4BEN Rally, the cars are auctioned to raise as much money as possible which contributes towards the care and support BEN provides to everyone who works, or has worked in the automotive industry in times of personal stress or hardship. BEN helps thousands of people every year through the support of automotive workers, manufacturers, dealers, garages and magazines."