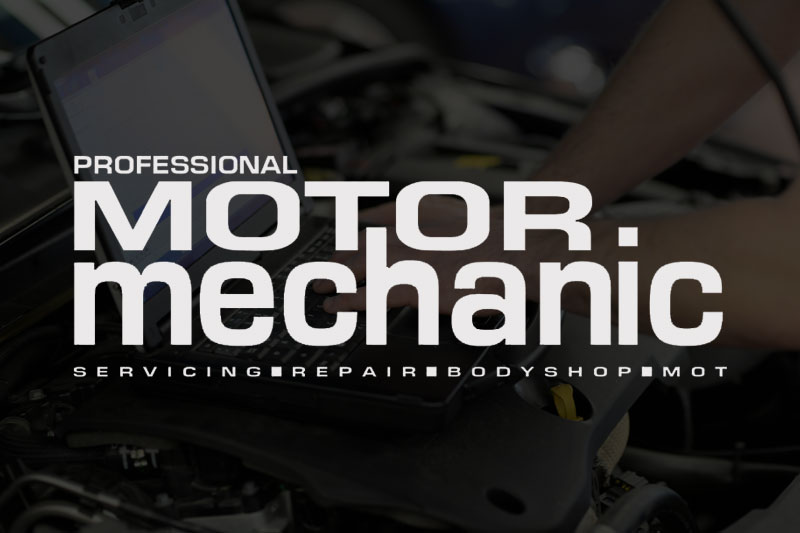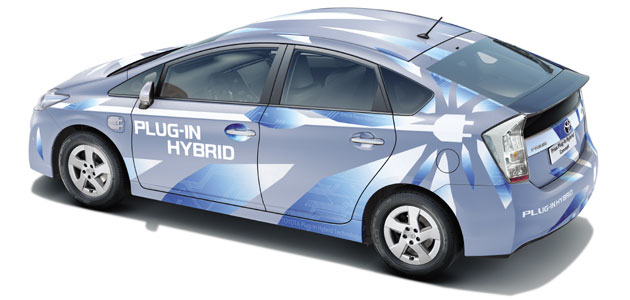 Air Conditioning
In some hybrids, the compressor used in the A/C system is powered by a high-voltage three phase electric motor. This motor is located inside the compressor case and is in contact with refrigerant oil. The refrigerant oil that the vehicle manufacturer specifies will have unique electrical properties that will protect you from electrical shock off the motor.
Ordinary PAG refrigerant oils cannot be introduced into many hybrid A/C systems. The use of the wrong oil will contaminate the A/C system; the severity of the damage will depend on you switching the A/C on. If you do not run the A/C, then only the compressor will need to be replaced. However, if you do run the A/C, you will need to replace the compressor, condenser, evaporator and pipework.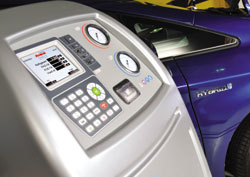 Just 1% contamination can lead to electrical problems such as fault codes or, in extreme cases, total vehicle shutdown. UV dye that is used in standard combustion vehicles shouldn't be added to systems that use an electrical compressor. The adding of any standard UV dye can considerably reduce the refrigerant oil's electrical insulation properties.
A number of A/C machines available from Autoclimate are designed to work with hybrids as standard. Failing that, the company can provide Robinair customers a 'hybrid conversion kit' which allows their existing machine to carry out the work.
Insulated Tools
Darwen Diesels has introduced a range of insulated socket sets, specifically for use with hybrid/electric vehicles.
Kits are available in both 3/8" drive and ½" drive variants and are manufactured to the highest standard with a working tolerance of 1,000 volts. A reversible ratchet, T bar, extension bars and Allen Keys are all included in the sets and the 3/8" kit has sockets ranging from 8 – 22mm with the ½" drive kit consisting of sockets ranging from 10 – 32mm.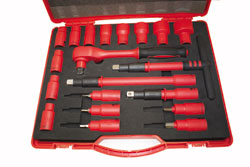 Tony Shoard, Owner of TSG Motors in Slough recently put this great range through its paces. Here's what he had to say:
"We have recently carried out repairs on a Lexus RX400H hybrid using the insulated socket set from Darwen. We found the kit to be extremely well made and reliable and this gave us confidence when working in a confined place without the worry of injury to ourselves.
"Excellent quality and versatile, the socket set is a great bit of kit and one that I'd recommend to other technicians who are contemplating taking on hybrid servicing/repairs."
Footwear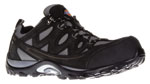 As part of its 2014 catalogue of safety footwear, Dickies has introduced an ESD trainer into the range. The Alford trainer, which is suitable for people working near or with electricity, provides a safe and controlled method of discharging static electricity that can accumulate in your body.
Engine Lubricants
Pro-NRG 0W-20 – a 'bespoke' fully synthetic hybrid engine lubricant with a notably Japanese-American formulation – was recently added to the Comma Performance Motor Oils (PMO) range.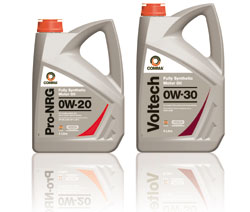 Because fuel efficiency in the US has been an increasingly important purchasing influence ever since gasoline breached the psychological $1 a gallon mark, (it's now around $3, which frightens the life out of many Americans) an engine lube appropriate to the 'economy' ethos of hybrid technology was needed to make its contribution. This arrived in the form of the API SN and ILSAC GF-5 specifications used mainly by US and Japanese manufacturers, and appears on the Comma Pro-NRG label.
Representing a significant advance over previous inceptions, these specifications are designed to provide improved high temperature deposit protection for pistons and turbochargers, more stringent sludge control, improved fuel economy, enhanced emission control system compatibility, seal compatibility, and protection of engines operating on ethanol-containing fuels up to E85.
With the fuel economy requirements of these specs and a very low 0W-20 viscosity, Comma says Pro-NRG lends itself nicely to the hybrid message.
Training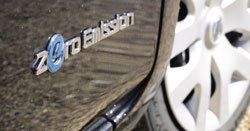 If you're thinking of setting up your business to work on electric vehicles, it will be useful to reassure potential customers with a recognised accreditation.
Handily, the IMI has a solution in its ATA Electric Vehicle accreditation. ATA Electric Vehicle is intended for technicians whose job role involves the inspection maintenance and repair of light vehicles, as well as those involved in accident repair bodyshops (i.e. MET, Panel, Paint, VDA).
In order to achieve the accreditation the technician must be able to work unsupervised and have the knowledge and experience necessary to enable them to complete modules covering safe working practices, high voltage battery replacement and high voltage component replacement.
Find out more at www.theimi.org.uk/ATA.
Braking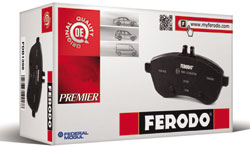 The requirement for solutions that manage noise output levels in Electric (EVs) and Hybrid Electric Vehicles (HEVs) has created a number of challenges for friction manufacturers, such as Ferodo. Essentially, because the vehicles are driven on electric power, there is no engine noise so all other noise sources become more prominent.
The challenge with EVs and HEVs is amplified because they are often in the premium sector and may be relatively heavy. Add the substantial weight of batteries, and the vehicles can carry a lot of kinetic energy. That means they need powerful braking systems; typically 'high steel' with excellent integrity, high friction and consistent performance at high temperatures.
High-performance brake systems need very careful NVH management. A small change in specification can result in a reduction in performance or in noise-related warranty work that can more than eliminate the original profit for the garage.