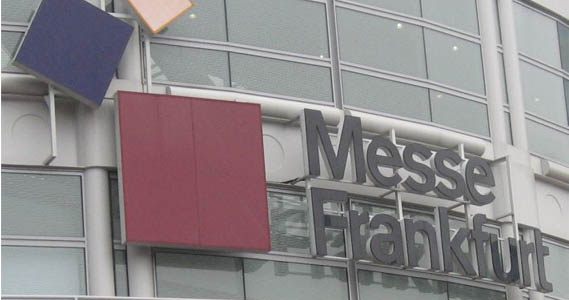 As the world's biggest trade fair for the automotive aftermarket, Automechanika Frankfurt (11-16 September) spotlights innovations and solutions in the fields of parts, systems, tuning, workshop equipment, bodywork & paintwork, car wash, IT & Management and the latest automobile services.
Around 155,000 visitors from 181 countries attended the last Automechanika in Frankfurt in 2010 – a show that saw 4,400 exhibitors from 76 countries presenting their latest trends and developments for the automotive aftermarket.
The number of advanced training courses offered is also remarkable and covers a wide range of subjects from e-mobility, re-spraying and collision repairs to service and diagnosis. For the first time, this year's Automechanika will offer a special platform for basic and advanced training and issue attendance certificates for a variety of courses.
Key exhibitors at Automechanika 2012 include:
Autodata – Hall 8.0; Stand M95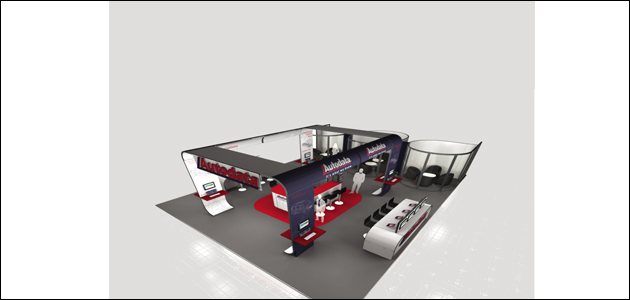 Autodata will be showcasing its eading technical information system as well as revealing a number of brand new additions to its flagship Online 3 product at Automechanika. Senior personnel from the company will be on hand to discuss the company's product portfolio.
Autodata is one of Europe's most respected suppliers of technical information for use by automotive workshops, enabling technicians to fix vehicles more swiftly, accurately and safely. Not only will Autodata be featuring aesthetic enhancements such as a smoother and more user-friendly login and model selection screen, the long established technical information provider will also be demonstrating updated and entirely new modules to keep abreast of the latest industry developments.
The most apparent changes to the Online product offering will be the improvements to its functionality, making it easier than ever for users to navigate to the correct information they need for certain jobs. To do this, Autodata has developed a system which collates all the required information from relevant modules under subjects such as: servicing, timing belts, braking & suspension and head gasket & clutches.
The enhancements to the Online product reflect Autodata's commitment to ensuring its customers have access to the most accurate, relevant and up-to-date manufacturer information needed for service and repair work, in the shortest possible time.
BILSTEIN – Hall 6.0; Booth C25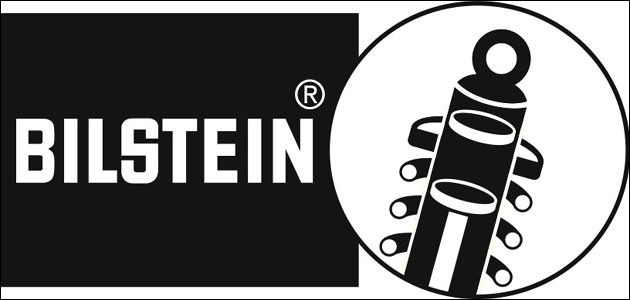 With technology wherever you look, BILSTEIN is presenting itself at Automechanika  as a leader in the shock absorber and suspension segment for the global aftermarket.
BILSTEIN will be showcasing a complete suspension range and presenting new references in a new edition of the company's product catalogue. From conventional oil pressure dampers for repairs that maintain the market value of the vehicle through technically demanding air spring modules and high-performance shock absorbers to sport suspensions and coilovers, a sophisticated and complete range will be on show.
BM Catalysts – Hall 3; Stand E30
BM Catalysts has announced it will launch its new Premium Range at Automechanika. Visitors to the show will get an exclusive first look at the latest additions to the product offering of the independent manufacturer of catalytic converters, DPFs and front pipes.
The Premium Range, which will be seen in full for the first time at Automechanika, includes Silicon Carbide (SiC) DPFs – designed to offer the customer the choice between a standard aftermarket product or a higher specification offering a higher level of quality.
As well as the high standards of engineering, ease of fit, and reliability of supply that are BM's trademarks, the new products will also come complete with a full 3 year warranty.
The extended guarantee offered with the Premium Range is reflective of the company's belief that the products' higher melting point (2,300°C), thermal conductivity, heat resistance, regeneration consistency and resistance against monolith fractures will make them an instant hit. And despite the robust nature of these DPFs, there is no compromise on quality, with the pipes boasting a full 99% filtration efficiency.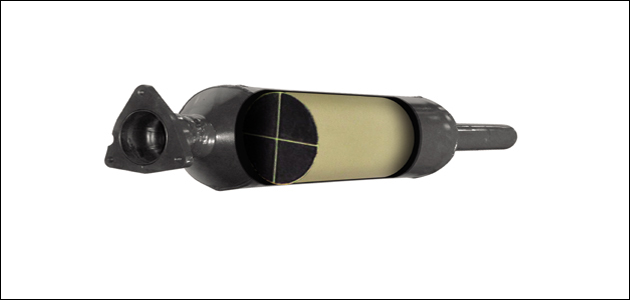 Managing Director at BM Catalysts Toby Massey said: "This range has been developed in direct response to our customers' need for a wider choice of premium range products. Initial sales presentations in France and Belgium received an overwhelmingly positive response and we are looking forward to launching the range in full at Automechanika, where we have invested in a bigger stand and greater sales presence to accommodate the anticipated visitor numbers."
Bosch – Hall 9 various stands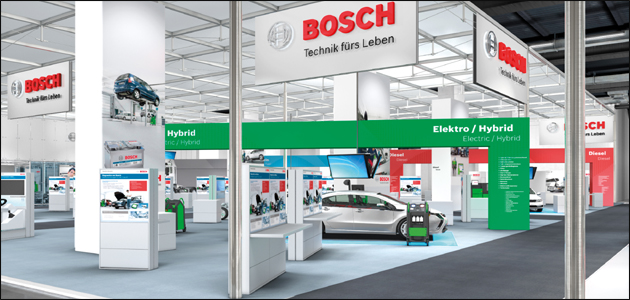 At this year's Automechanika in Frankfurt, Bosch will showcase its products and services for the first time, using its new stand design. The significantly increased area provides the space needed so that all Bosch Automotive Aftermarket brands can appear alongside each other. The leading full service provider for repair shops and trade will demonstrate its broad range of spare parts, diagnostic and repair shop technology, services and workshop franchises at the event.
The complete system expertise available from Bosch will be shown at the redesigned exhibition stand – from diagnostics, maintenance and repairs using the appropriate spare parts, to virtually support services. Live demos will take place in four repair shops, each using an appropriate vehicle, to demonstrate this networked expertise – subdivided into topics based on the type of drive or subject area.
Visitors will also be given a first look at current developments in one of the world's leading repair shop softwares, ESI[tronic]. An online expansion of the current ESI[tronic] 2.0 software is planned for the future – 'Bosch ESI[tronic] live'.
For the first time, the Bosch aftermarket and repair shop brands will be represented side by side. As a specialist in the vehicle manufacturer repair shop network, Beissbarth has an extensive range of products relating to chassis alignment and brake testing and will also be presenting new products, including a brake test bench/control unit diag­nostics hybrid. Sicam, a specialist in the tyre service business, will present its full range and showcase new wheel balancing machines and tyre fitting devices. HC Cargo will be displaying its comprehensive portfolio of auto­motive electronics spare parts.
Comline – Hall 5.1; Stand E64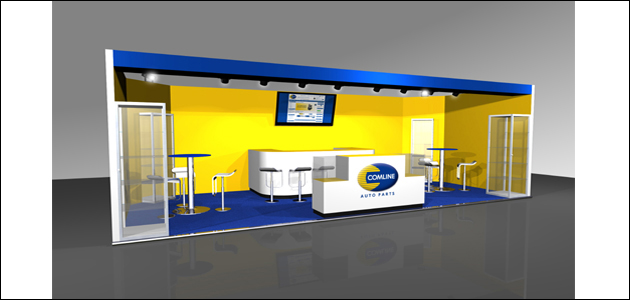 Comline Auto Parts will unveil its plans to step into two brand new product groups, at the Automechanika exhibition. The company will demonstrate how its combined product and added value service offering has enabled them to achieve year-on-year sales growth of 30% to position Comline as one of the leading parts suppliers of European, Japanese and Korean cars and vans.
Sales and Marketing Director, Malcolm Rosher said: "Despite increasingly tough market conditions, Comline continues to prosper and expand its presence throughout Europe. Automechanika is the most important event in the aftermarket calendar and we intend to make a splash in the spectacular Festhalle. We look forward to meeting up with old and new industry friends.
"We are excited to demonstrate our commitment to our customers through a range of brand new products and features; including a revolutionary PDF catalogue designed to more effectively support our customers."
As well as debuting the two new product programmes and PDF catalogue, the Comline stand will focus on its existing ranges of braking and filtration. Also in the spotlight will be the range of brake pads and discs for commercial vehicles, which was launched in 2011.
ContiTech Hall FOR.0; Booth A05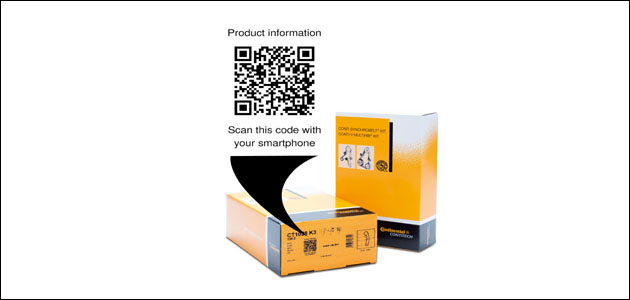 ContiTech will be showcasing drive belts for the automotive aftermarket and air springs for commercial vehicles at this year's show. With new mobile information sources, dealers and workshops have key facts about the top technical products round-the-clock.
The Power Transmission Group is showcasing its expertise as a specialist for drive systems. With its complete timing belt kits, the company covers more than 90% of the vehicle population. The remaining range of kits continues to be expanded, including kits with timing belts and water pumps and with V-ribbed belts and torsional vibration dampers.
ContiTech's range of tools has again grown considerably this year: "You need the right tool to do a really professional job changing belts. We are expanding our assortment further to provide automotive mechanics and technicians the best possible assistance in their work," said Helmut Engel, Head of Automotive Aftermarket at the ContiTech Power Transmission Group.
At Automechanika, Air Spring Systems will be presenting air springs for use in trucks, buses and trailers. The renowned development partner and OEM supplier to the commercial vehicle industry covers replacement part needs for virtually all commercial vehicle applications. A further important topic will be the service that the company provides. "We are continuously expanding our range of services and are featuring new possibilities for mobile information access at the fair," said Dirk Hoffmeister, Segment Head of Commercial Vehicles Aftermarket at ContiTech Air Spring Systems.
Corteco – Hall 6; Stand B70
The Corteco stand, with some inspiring solutions for tomorrow and some profit opportunities for today, is likely to be one of the go-to locations for all UK trade visitors to Automechanika 2012.
Product innovations and a new and refreshing corporate image will give independent aftermarket specialists plenty to see and talk about on the Corteco stand.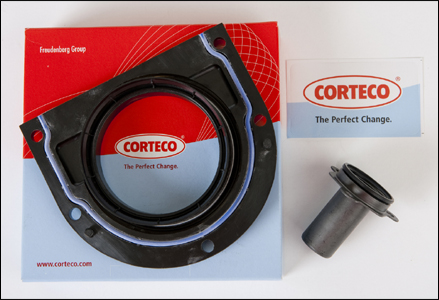 Breaking news stories will involve products from the company's well-established sealing, vibration control and cabin air filter ranges, but some stand-out innovations from the Freudenberg Group will set the pace amongst the aftermarket solutions for the future. These include an EGG elastic matching joint that improves the performance and integrity of the rear-wheel drive and a PTFE POP® Seal that's designed to optimise fuel consumption and produce further reductions in emissions of CO2.
Delphi Automotive – Hall 2; Stand B40/B51
Visit Delphi's OE technology bar, customer connectivity lounge and the Delphi Service Centre of the Future at Automechanika. From the latest aftermarket parts, diagnostics and services to OE technologies to customer collaboration, Delphi welcomes visitors to its 'Aftermarket of the Future' focus.
DENSO UK – Hall 3.0; Stand E61
As well as showcasing its wide selection of OE quality aftermarket programmes at the show, DENSO will be announcing additions to a number of its parts ranges. The new product launches include the introduction of Exhaust Gas Recirculation (EGR) Valves and Fuel Pumps to DENSO's Engine Management Systems programme; the launch of retrofit Flat Blades to its Wiper Blades programme, and a significant Lambda Sensors range extension. New heavy-duty applications will also be added to its Starters & Alternators programme, and a new 2012/13 Spark Plug and Glow Plug catalogue will be available, hot off the press.
In addition the company will be highlighting its specialist Air Conditioning, Diesel and Diagnostics DENSO Service Networks – pan-European networks of highly skilled, DENSO-accredited distributors and workshops capable of diagnosing and repairing complex DENSO original equipment on a growing range of vehicles.
DENSO Aftermarket Sales UK Manager, Paul Payne confirms: "We are inviting both existing and prospective customers to visit our Automechanika stand and discuss future business. As a top quality, highly reliable, innovative brand DENSO has superior parts for every application and really can help garages to add value to their bottom line. We will have experts on-stand from right across Europe to guide customers through our latest ranges, and provide helpful advice."
First Line – Hall 5.1; Stand B87
Banbury-based parts distributor First Line is taking centre stage in Frankfurt with a purpose-built 75 square metre stand to showcase both the First Line and Borg & Beck brands.
As part of the company's expansion plans, First Line's presence in 2012 will be on an altogether larger scale than its previous appearances. This year's site will feature a full product range from its leading steering & suspension programme through to its comprehensive range of cables, bearings, bushes, boots and cooling products, as well as Mann + Hummel filters and Contitech timing belts.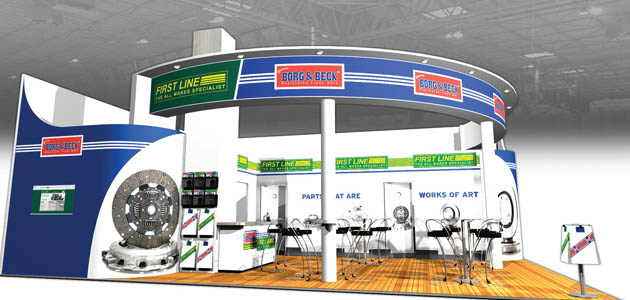 Standing alongside the First Line product line-up is sister brand Borg & Beck with its range of clutch systems and OE quality braking programme, which will make its international debut at the show.
Commenting on their plans for the exhibition, First Line's Managing Director, Dan Joyner said: "We have particularly high expectations for Automechanika this year as we have the quality of products that the market demands, along with the range to fulfil their needs. Combine this with our new 130,000 square foot distribution centre and we are in a strong position to make a powerful impact on the global market."
Gates – Hall 2; Stand B91
In addition to other product range extensions, Gates will unveil its latest belt innovation at the Automechanika show – an all new Micro-V® belt specially engineered for today's powerful and downsized engines.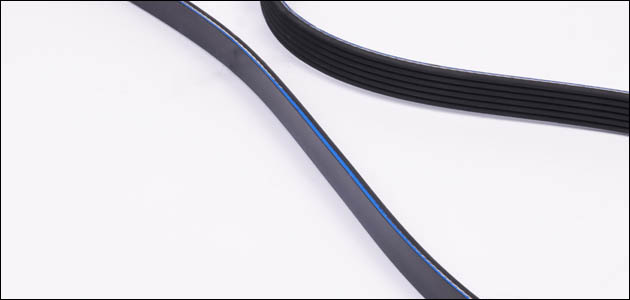 The belt is designed to run silently, with greater stability and unparalleled flexibility. Following the new belt introduction and recent extensions of all metal product ranges for the accessory belt drive, Gates aims to further establish itself as a one-stop-shop for the accessory belt drive system with its range of DriveAlign tensioners, torsional vibration dampers and overrunning alternator pulleys growning substantially in the last couple of months.
The continuously growing range of timing belt kits, including a water pump, will also feature prominently on the stand. With these kits installers are able to perform a full overhaul of the timing belt drive. As the water pump is a vital element of a car's cooling system and a malfunction could damage the timing belt, installers should not take any risks. The best way to guarantee a safe and performing system is to replace the belt together with the tensioners and water pump all at the same time.
Gates will also present its vast technical support programme including training seminars, technical bulletins and a new extensive troubleshooting manual. This document holds information on a diagnostic approach for accessory belt drive system failures and is an invaluable tool for every installer.
Visitors to the stand will also be able to attend on-the-spot technical training sessions during which installation methods and tips will be explained in depth.
GKN – Hall 6; Stand B60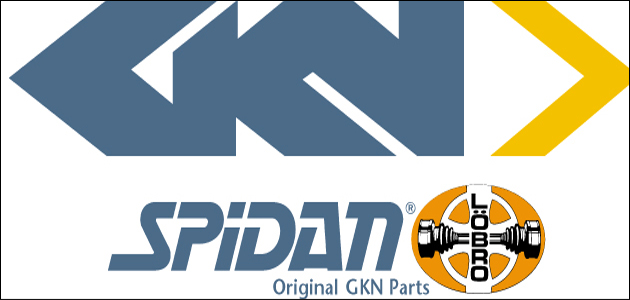 A few years ago, GKN managed to launch a technological trend reversal with an innovative construction of the constant velocity fixed ball joint on the driveshaft. Since the new Countertrack™ technology has found increasing use by vehicle manufacturers, GKN has now introduced it to the independent repair market.
Electric Power Steering Systems or "EPS" systems are becoming increasingly common in cars. GKN/SPIDAN is developing the range of electric racks & pinions, electric pumps and electric assisted columns to keep pace as best as possible with the new and growing demand for competitive, quality replacement units.
Manufactured as specified by OE manufacturers using high quality components the range is 100% tested on test rigs that are custom designed for each reference. Each unit is tailored, adjusted and harmonised to precisely comply with the characteristics and performance requirements of different driving assistant systems and all products are delivered with in-box workshop information.

Hickleys
Hickleys have had great success in promoting automotive diagnostic systems, including key duplication devices aimed at independent garages and auto-locksmiths.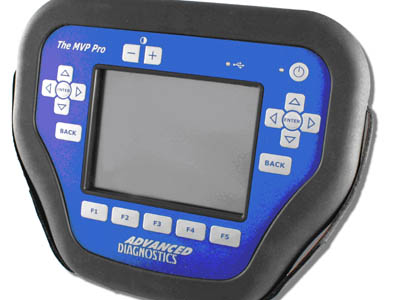 Some businesses are missing out on this very lucrative market so with this in mind Hickleys will be giving prominence to key cloning, key programming and key cutting solutions on the stand at Automechanika.
This relatively new market benefits the customer in both cost and convenience. For the independent garage it adds an extra dimension to their services with profitable rewards.
Visitors will be able to see demonstrations of the following solutions:
Key cloning – Zed Bull
Key programming – MVPpro (pictured above)
Eeprom reading – Codex Lite
Key cutting – Chacka Bay
KYB UK – Hall 2; Stand A52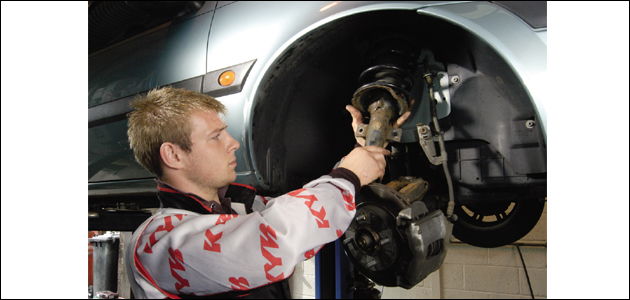 KYB UK will be exhbiting its leading products at Automechanika. One of the leading suppliers of shock absorbers, coil springs and suspension mounting kits will be showcasing their products at the exhibition in September.
Sue Clough, KYB's Customer Service Manager, said: "Automechanika is a fantastic show that attracts thousands of visitors including many from the UK. It gives KYB the opportunity to inform our current and potential customers what we can offer them and also enables us to give them invaluable technical advice about our product range. We would be delighted to see UK visitors and let them know what exciting developments they can expect from KYB in the future."
Lucas Oil – Hall 9.1; Stand F51
Keen to expand opportunities to distribute its 'Racing Only' brand of oils for on track and off-road cars and motorcycles, Lucas Oil is back at Automechanika. The engine lubricant specialists will be promoting their high performance OE quality oils for road going trucks, passenger cars, motorcycles and marine applications.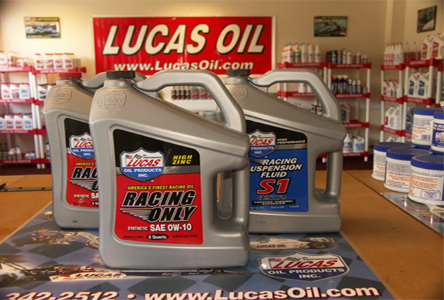 Expect to hear news about new products from across the company's product portfolio. Lucas Oil has one of the most comprehensive oils, additives, workshop lubricants and car care product ranges in the aftermarket today. However, extensive rebranding and product promotion has made the brand increasingly attractive from a retail sales perspective.
Lucas Oil Products (UK) Managing Director, Les Downey said: "Automechanika is an ideal showcase for Lucas Oil, which in recent months has enhanced its European profile through increased sponsorship across a range of motorsports events."
Manbat – Hall 3.1; Stand F05
In line with its plan to continue the strategic growth of its business Manbat has set its sights on Europe as its makes its debut appearance at Automechanika. Situated at the heart of the show, the specially designed stand will provide Manbat with a prominent site from which to demonstrate its position as part of the Eco-Bat Technologies group and promote the three key battery brands of Numax, Lucas and VARTA to the European aftermarket.
Myles Pemberton, Marketing Manager for Manbat said: "Automechanika gives us an excellent environment through which to reach a new audience of European buyers with some truly great products. The brands in our portfolio provide those visitors looking for genuine profit opportunities with a tremendous range of products with which they can make a substantial impact on a number of power storage markets. Whether they wish to develop the leisure sector with Numax, the quality automotive and commercial vehicle sectors with Lucas, or are simply committed to supplying their customers with the very best with VARTA, Manbat is able to respond with the products and support to fulfil their individual requirements.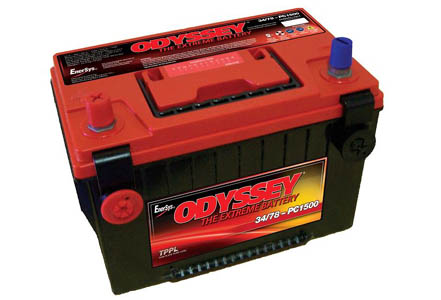 "The exhibition also affords us the opportunity to express Manbat's environmental credentials and explain how in conjunction with some of the other companies within the Eco-Bat Technologies group, we can achieve a recycling level of 99.9% with a typical lead acid battery and therefore contribute to the sustainable use of the earth's finite resources."
In addition to its three core brands, Manbat is also a major distributor of lower volume specialist batteries such as the dry cell Odyssey range (pictured) and the fast charging/deep cycle Optima range, as well as being the primary UK distributor of Sonnenschein mobility batteries.
Meyle – Hall 5.1; Stand A10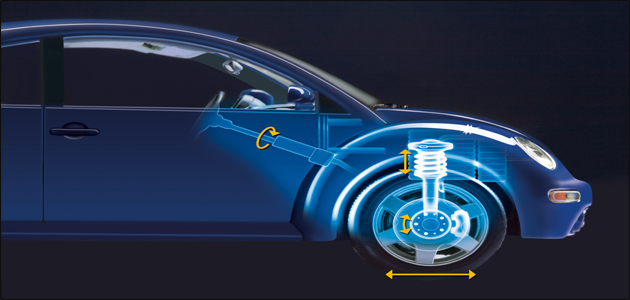 Meyle is announcing new products for cars and commercial vehicles as well as additions to their existing portfolio at Automechanika.
At the centre of the presentation is the premium brand Meyle-HD programme, where the company will present product innovations, future portfolio additions and services. The HD principle will be illustrated to specialists from all over the world in a completely new way.
Meyle manufactures and markets premium-quality replacement parts, with a total portfolio of around 15,600 components.
Minden – Hall 11.1
Minden, the UK manufacturer of Centralised Dust Extraction Systems will return to Automechanika with a stand twice the size of the 2010 area in the newly constructed hall (11.1).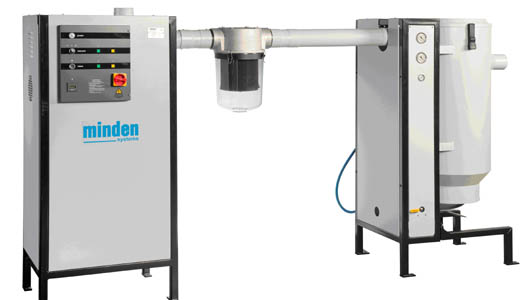 The event will see Minden launching its new INTERNATIONAL division in support of its increasing exports around the world. The company has established new installations in Moscow, Melbourne, Beijing and the Middle East all in the past 12 months.
Also being launched is the new 'Minden Mini' dust plant version which the company believes will fill a product gap between the many portable options on the market and larger centralised systems.
NGK Spark Plugs (UK) – Hall 3.0; Stand B51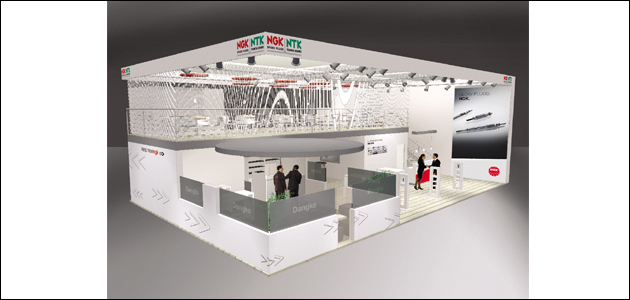 NGK Spark Plugs UK will be at the forthcoming Automechanika show. The manufacturer of original equipment spark plugs, glow plugs and NTK Lambda sensors will be showcasing their V-Line, D-Power and LPG LaserLine products.
Tim Ward, Deputy General Manager – Sales & Marketing, NGK Spark Plugs (UK) Ltd – said: "Automechanika is one of the world's leading automotive shows and attracts a number of visitors from the UK.
"We are looking forward to seeing our UK customers in Frankfurt and informing them of the latest information about our product ranges and also of the exciting forthcoming developments they can look forward to in the coming months."
NGK Spark Plugs (UK) Ltd is an original equipment supplier to most of the world's leading vehicle manufacturers and is renowned for supplying quality spark plugs, glow plugs and NTK Lambda sensors to the independent automotive aftermarket.
NTN-SNR – Hall 2; Stand A30/B31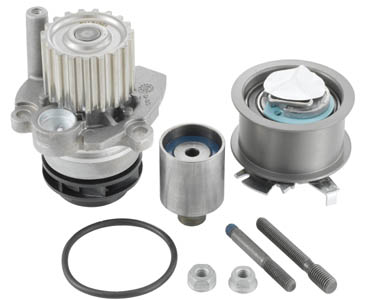 NTN-SNR will be showcasing an impressive new stand, covering 184 square metres. This area will allow the company, amongst other things, to exhibit the electric vehicle "Commuter 3" with technology developed by NTN-SNR.
The prototype vehicle will demonstrate the company's expertise as it is the first vehicle to be equipped with "motor wheel" technology, allowing optimum performance of electric propulsion and reduced weight, for longer battery life, crucial for the development of electric vehicles.
Other products, more focused for the automotive aftermarket will also be presented, including a new range of  timing kits with water pumps for example. Keith Skinner UK Sales Manager says: "This is an opportune time to show our new and existing customers the complete range of our OE bearings and kits for the independent aftermarket".
Omitec – Hall 8; Stand E0.8
Omitec, a leading UK independent diagnostic and test equipment manufacturer, will again be attending Automechanika.
The company will be talking to OE manufacturers about their bespoke solutions including Engineering Development Tools, On Vehicle Electronics, Hybrid Vehicle Technologies and Wiring Harness Design, all of which are manufactured from idea to final product in-house.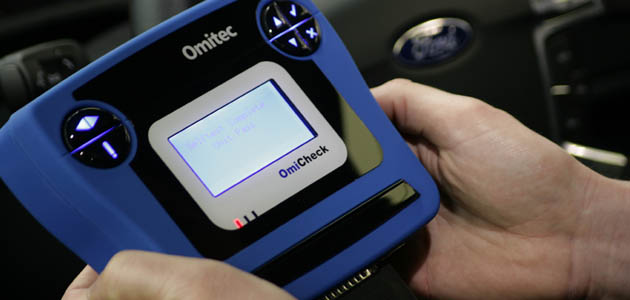 Omitec will also display products for their aftermarket division such as the OmiCheck (pictured) – the tool that extracts live data and fault codes from the control modules, and the OmiScan – Omitec's flagship diagnostic tool.
Pico Technology – Hall 8; Stand L89
Pico Technology is a leader in the field of PC oscilloscopes and data loggers. Whether you are an enthusiast, mechanic, vehicle technician or vehicle manufacturer, this award-winning vehicle diagnostics equipment will help you to save time and money.
On show will be the 'Advanced Kit', which includes a comprehensive range of accessories for the modern day mechanic, to ensure they are able to tackle a fault on ANY vehicle.
The PicoScope kits can test airflow, MAF and MAP sensors; lambda and knock sensors; ABS, crank and cam sensors; injectors and fuel pumps; primary and secondary ignition; CAN bus and FlexRay signals; batteries, starting and charging circuits; glow plugs and timer relays; relative compression; and many other items.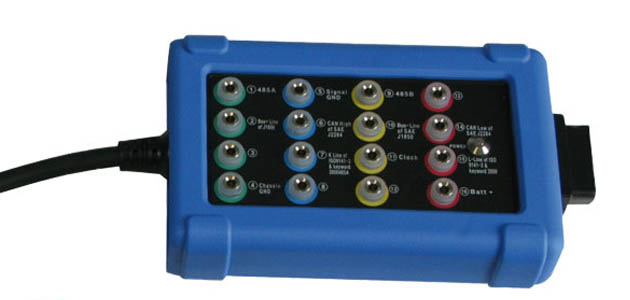 The CAN Test Box (pictured) gives you easy access to the 16 pins of the diagnostic connector that is fitted to all modern vehicles. Depending on the configuration of the vehicle, this may allow you to check power, ground and CAN Bus signal quality. With the test leads supplied you can connect your PicoScope automotive scope, or any other suitable scope, to the CAN Test Box to monitor any signals present, such as the CAN High and Low signals.
The standard 4-Channel Kit includes the same lab scope as the Advanced 4-Channel Kit and comes in two versions: an all-purpose version that is suitable for everyone, and a version whose accessories are more suited for use with commercial vehicles. If you only want to measure one or two signals at once then the 2-Channel Kit gives you this option.
Pico will also be launching something very special at this year's show, so visit the stand to see how the company has now made automotive diagnostics accessible to all.
Pro-Align – Hall 8.0; Stand B44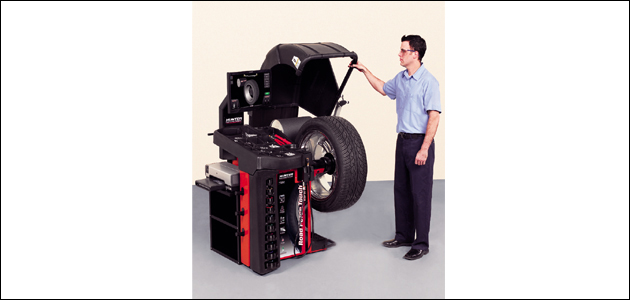 Award-winning wheel servicing equipment manufacturer Hunter will be debuting its revolutionary new Road Force Touch wheel balancing system at this year's Automechanika for the first time in Europe.
The latest evolution of this sophisticated, patented Road Force balancer, which delivers a unique new business and revenue opportunity for complete wheel servicing, has now been dramatically improved to make it a master of its art.
In addition to its already renowned vibration and pull solving features, it now features a simple to use touch screen interface, making operation even easier and intuitive. What's more, Hunter has also refined the wheel balancing process to make the entire procedure even quicker, helping workshops to save time, improve productivity and increase efficiency even further.
Not only does the new touch screen make it easier to use, it also provides clear step-by-step instructions for operators along with a series of videos, ideal for on the job training.
The balancer can also measure and identify any lateral force in the assembly and recommend the best on-vehicle positions for a straight-ahead drive.
Schaeffler Automotive Aftermarket – Hall 9.0
Schaeffler Automotive Aftermarket will be exhibiting their leading LuK clutch, INA tensioner and FAG wheel bearings brands at Automechanika.
The company's main stand in the forum and the 'Technik Live!' stage will give visitors a comprehensive picture of its ground-breaking technologies and services for the automotive industry not only for today, but for the future.
Malcolm Short, Schaeffler Automotive Aftermarket (UK) Technical Services Manager, said: "Automechanika in Frankfurt always attracts a lot of visitors from the UK and Schaeffler staff from the UK will be on hand to discuss our market-leading LuK, INA and FAG brands with them and bring them up to speed with the latest product and technical developments."
At the centre of the presentations at this year's event ­will be the LuK RepSet® 2CT, from the double-clutch to the engaging lever and engagement bearings, including the adjustment shims and all the important components needed for a professional double-clutch system replacement.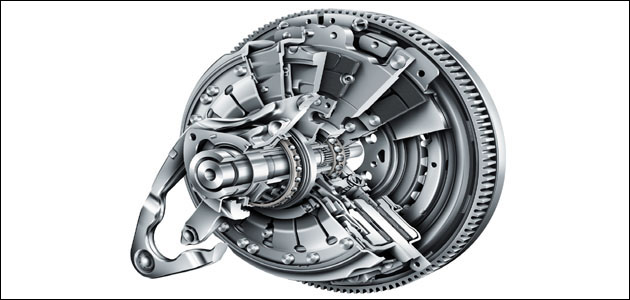 Also in focus will be the wide assortment of INA Over Running Alternator Pulleys (OAPs) and Over Running Alternator Decouplers (OADs).
Schaeffler will also highlight its FAG wheel bearing repair solutions for light commercial vehicles that can save a garage up to 60% on the time it takes to remove and mount a wheel bearing unit. This allows technicians to replace the wheel bearing unit itself and not the complete hub unit which is usually the case.
The company will also feature the RepXpert, with all the latest information about  products, diagnosis and installation tips for drivetrains, engines and chassis systems.
TECDOC – Hall 5/6.1
UK visitors planning to attend Automechanika will be welcome on the TecDoc stand where they will be able to meet the team and see for themselves some of the products the company is developing for future introduction.
Among the new initiatives the company will be launching are an Apple iPad application and other mini-web applications; such as screen size optimisation for both android and iPhone smart phone devices.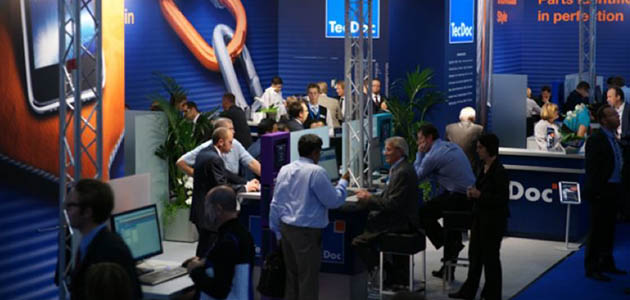 TecDoc's Commercial Director for UK and Eire, Shaun Greasley says: "As well as these new developments visitors to the show can also see some of our existing services that if incorporated on to their systems would deliver real-world benefits to their businesses. The WEB SHOP and Web Service options are perfect examples because they provide alternative routes for distributors and their customers to access the parts data held in the TecDoc CATALOG electronic parts catalogue system.
"With the WEB SHOP option, TecDoc will design and build a web portal that can either integrate with an existing website or provide the complete front end for a bespoke site. By contrast the Web Service solution is ideal for those businesses who have already developed their own website, but purely wish to introduce a parts search facility for those browsing the site. With both options the level of information that users can access can be specific and reflect the relationship they have with the distributor. Existing customers could be able to access more information on the site than the public for example, but obviously these details can be tailored to suit each individual requirement.
"In either WEB SHOP or Web Service format, or in fact through a standard CATALOG licence, users are now able to interrogate the real-time stock level of TecDoc data suppliers because the TecCom order processing option is now a standard feature on the TecDoc site. Obviously visitors will be able to try these services, as well as the VRM search facility which has now been extended to cover commercial vehicle applications for themselves, and I encourage them to come and see the significant contribution that TecDoc can make to their businesses."
TRW Automotive Aftermarket – Hall 2.0; Stand B60
TRW Automotive Aftermarket will use this year's Automechanika exhibition as a platform to showcase its Corner Module offer of OE quality braking, steering & suspension parts and systems for passenger cars, light and heavy commercial vehicles.
A dynamic stand will highlight how TRW is supporting its global customer base with its 'one stop shop' approach and it also highlights how the business has taken automotive safety to the next level with major technological developments; despite difficult global economic conditions.
"We are experts in understanding and interpreting market conditions – and are flexible enough to adapt our strategy quickly to meet market demands. However, our key goal of placing the customer at the heart of our organisation, never changes," explains TRW's UK Marketing Manager, Jon Sellars.
He continues: "Operating in a difficult landscape and shrouded in austerity, the aftermarket has a very difficult task ahead of it as it continues to deal with the increased complexity of the vehicle parc and the emergence of new technologies, in order to compete for business with other factions of the industry.
"Automechanika is the most important event in the aftermarket calendar. It is important that the major players regroup at such an event to illustrate their growth and development and to prepare for the future, and that any newcomers to the industry are welcomed into what is now a sharper, more structured – and more transparent aftermarket."
Valeo – Hall 3.0; Stand A11
As a multi-specialist, Valeo will display its complete offer consisting of passenger car and truck applications (European and Asian) and latest technologies.
The company will also reveal the Heated AquaBlade® wiper system innovation and the NU-LOK™new generation of enhanced performance anti-noise shim for brake pads. It will also be possible to test Valeo's new innovative packaging, providing useful services to customers for ignition plugs, cabin air filter and many others.
For more details about Automechanika Frankfurt, including exhibitor and product information and details of how you can register log on to www.automechanika.com