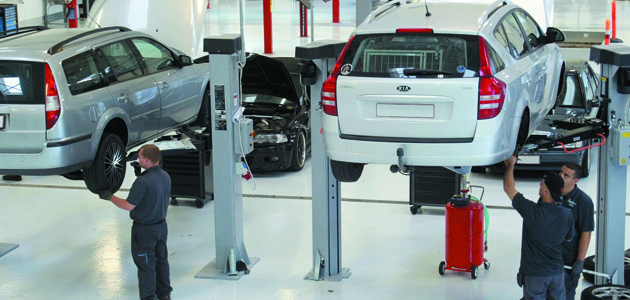 Following rapid growth in mainland European markets, quality-assured online car servicing, maintenance and repair portal Autobutler.co.uk is investing more than £1million in its expansion into the UK aftermarket.
The initial phase of this commitment has already seen Autobutler install a dedicated UK team to lead its launch and long-term development. The team will work closely alongside UK garages to create new work opportunities and help their business grow.
Autobutler's large technical and support teams will work behind the scenes in Copenhagen and Berlin on continual development of the website's sophisticated customer relationship management (CRM) system, which enables garages to log in to their own Autobutler online 'dashboard'. From here garages have complete control of their work flow. They can create an individual profile for their business, see any requests for work in their area, communicate with customers, provide quotes and manage jobs. Garages receive feedback about their bids, successful or otherwise, and can track revenue generated. Independent Trustpilot ratings let workshops see how well customers say work was carried out, and offer the opportunity to respond.
Commenting on Autobutler's plans, Sales Director Clive Thorpe says: "Workshops in the UK are set to share in the sort of investment that's seen Autobutler become a phenomenal success in Germany and Scandinavia, helping to create more than 135,000 genuine new business opportunities for quality garages since 2010.  
"We've recruited a fantastic team of local 'butlers', with more to follow, who will be the personal point of contact for UK garages. In the longer term, we'll be directing significant resources into our ongoing marketing to drive new business to the doors of our member workshops by making Autobutler.co.uk the first name motorists think of whenever their car needs work."
Independent workshops, national chains, franchised garages, bodyshops, fast-fits and MOT stations are being urged to take advantage of the valuable new opportunity to win extra customers and grow their businesses with Autobutler by signing up for a three-month 'try before you buy' trial.
Clive concludes: "The investment we're committing to our people and technology is a mark of how serious we are about bringing a new approach to the UK automotive aftermarket. We'd be delighted to hear from you so that we can talk to you, find out more about your business and explain how this commitment will help you."