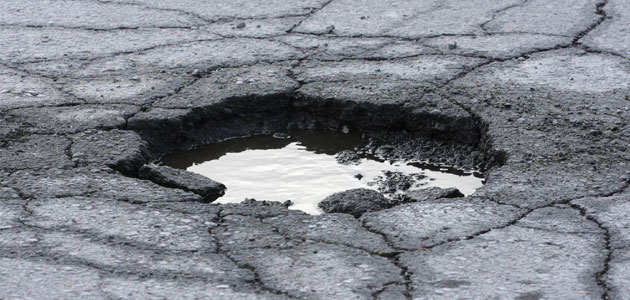 Workshops may be missing out on an opportunity to capture a share of the £100million a year that UK motorists are currently shelling out to repair car damage caused by the UK's pothole-ravaged roads.
Autobutler.co.uk, the UK's new quality-focused online servicing, maintenance and repair concept, could help garage businesses of all types to benefit from the opportunity to bid for pothole-related repair requests submitted by owners via the Autobutler website.
Clive Thorpe, Autobutler's UK sales director, comments: "Pothole damage has become a real problem for Britain's drivers. Although the Chancellor announced an extra £200million to fix potholes in the Budget, bringing roads up to a good standard isn't going to happen overnight.
"The upshot is that motorists will continue to suffer, with potholes causing damage such as cracked wheels, failed tyres, broken suspension and poor alignment. The average cost of putting cars right after they've hit a pothole is more than £200, so garages have a great opportunity to win extra work from drivers who turn to Autobutler looking for a quick but high quality repair."
Since 2010, Autobutler has created more than 135,000 genuine job opportunities for quality garages in Germany and Scandinavia. It is now investing more than £1million in its expansion into the UK servicing, maintenance and repair sector.
Workshops are invited to see how Autobutler.co.uk could help them turn potholes into profits by signing up for a three-month 'try before you buy' trial. Businesses interested in finding out more should call 0808 1682 048, email info@autobutler.co.uk or visit www.autobutler.co.uk.