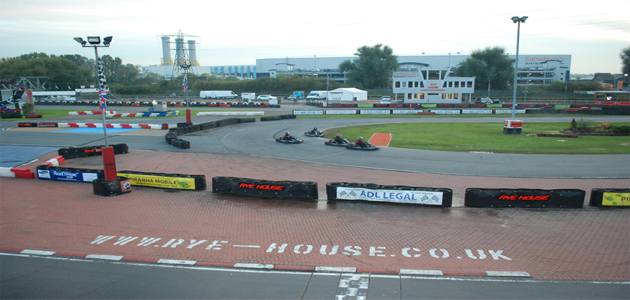 This year's BEN Karting Championship will take place at Rye House Kart Raceway on Sunday 27 October, it has been announced.
Courtesy of BEN, the automotive industry charity, drivers will be able to race on the very track where former Formula 1 world champion Lewis Hamilton began his career.
After registration and pre-qualifying, a two-hour Endurance Race will start at 4.30pm with presentations following on at 6.45pm.
Warren Neal, BEN's Events and Exhibitions Co-ordinator, said competition at this year's event should be tighther and more competitive than years before.
"Judging by previous years, there is clearly a real determination to be crowned 'the automotive industry's karting champions'," Mr Neal said.
"Rye House circuit is a good test of driving ability for any keen kart racer, and we are all looking forward to another great Championship.  Thank you to everyone for supporting our cause."
The entry fee is £50 per person, with a price of £250 for a team of five drivers. Also, every £50 of sponsorship raised by a team will take one second off their fastest qualifying lap-time. 
Anyone requiring more information about the event can visit http://www.ben.org.uk/karting2013