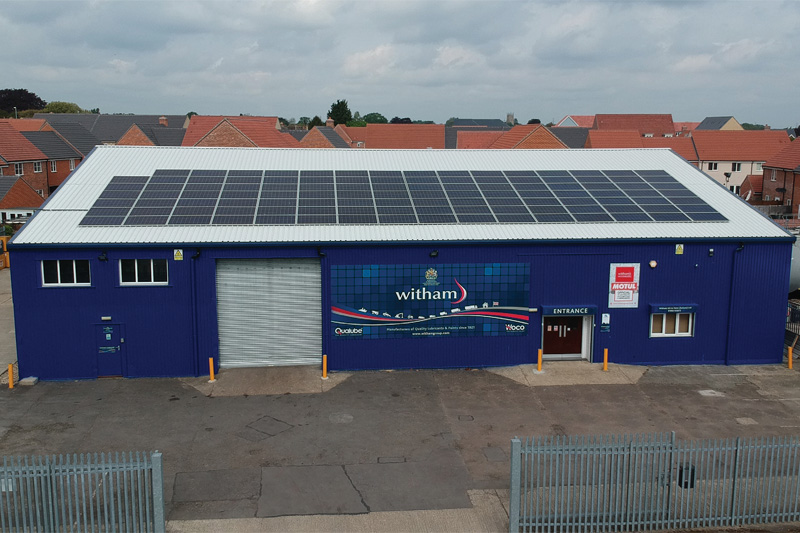 ---
PMM talks to lubricants manufacturer, Witham Group, as the company gears up for a year of centenary celebrations.
---
What Nigel Bottom, Managing Director of the Witham Group, doesn't know about lubricants probably isn't worth knowing, despite modestly proclaiming: "I'm not a technical person". It's a passion and knowledge for oil that's seasoned and ingrained over a lifetime. You see, Nigel is the third generation of Lincolnshire-based Witham Oil & Paint Ltd and Witham Motorsport, part of the Witham Group of companies that he has taken over running since 2004.
Nigel grew up with the family business. When asked to sum up what sets Witham's lubricants and paints apart, he explained, "We're linked to the quality end of the market and have been recognised for many years for doing the right thing, using the right materials that are of the highest quality specification for OEM approval."
Turning 100
This year, Witham celebrates its 100th anniversary, and the company shows no signs of resting on its laurels. As well as manufacturing its own range of lubricants called Qualube, the business is developing more environmental ranges such as Prolan, a workshop range made from sheep's lanolin as opposed to fossil fuels.
The company is also working on new technologies, such as BlendTek. BlendTek uses ultrasound and solar energy to blend lubricants faster, reducing energy consumption and creating a carbon-neutral blending process. Witham is also developing a rapidly expanding motorsport division, representing the UK's top-flight motorsport scene as the official importer and distributor of Motul automotive products.
However, despite the company's technical developments, there's one thing that won't change: its passion for people, quality, and the environment. As Nigel said proudly, "Looking after our customers, our teams and our community, and ensuring all our products are made to the highest standards, will always be at the very heart of what we do, both now, and long into our exciting future ahead."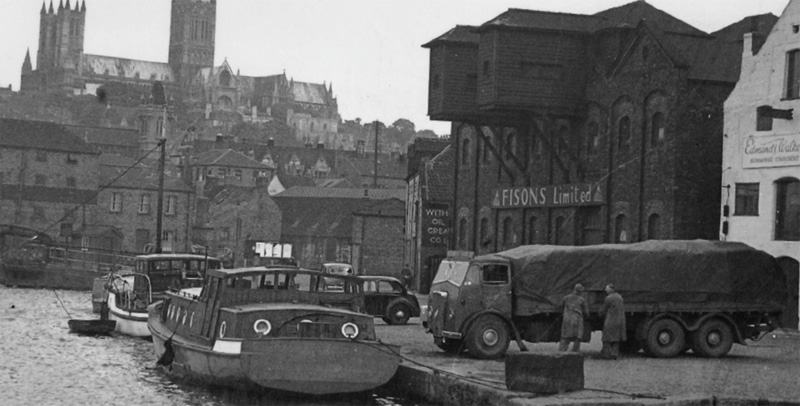 The history
Named after the River Witham, which was used to transport the company's raw materials back in the 1920s, Witham Group quickly diversified from manufacturing bicycle oils and candles into meeting the needs of the new industrial age, producing lubricants that would power the steam engines and vehicles of the day.
Shortly after the company's inception, Nigel's grandfather Les Bottom was brought in to look after sales, while his dad Geoff joined in the 1960s to work within the factory, then becoming Sales Director and Chairman of the Group before his retirement in 2004. In 1991, Witham's reputation for quality was cemented when it received the Royal Warrant from Her Majesty the Queen; an official stamp of approval for goods and services supplied.
Working to better the industry
As well as his Witham responsibilities, Nigel is a former president of the United Kingdom Lubricant Association (UKLA) and is the current Chair of the Technical Committee within the Union of the European Lubricants Industry (UEIL), the trade association in Europe representing independent businesses in the lubricants industry.
Comprised of 600 lubricants companies across Europe, Witham's association in the UEIL gives it the credibility to produce lubricants to the very highest technical specifications. "Together we are bigger than the major international global brands," said Nigel, "and the UEIL gives us free and open access to technical information of new specifications from, for example, the automotive manufacturers."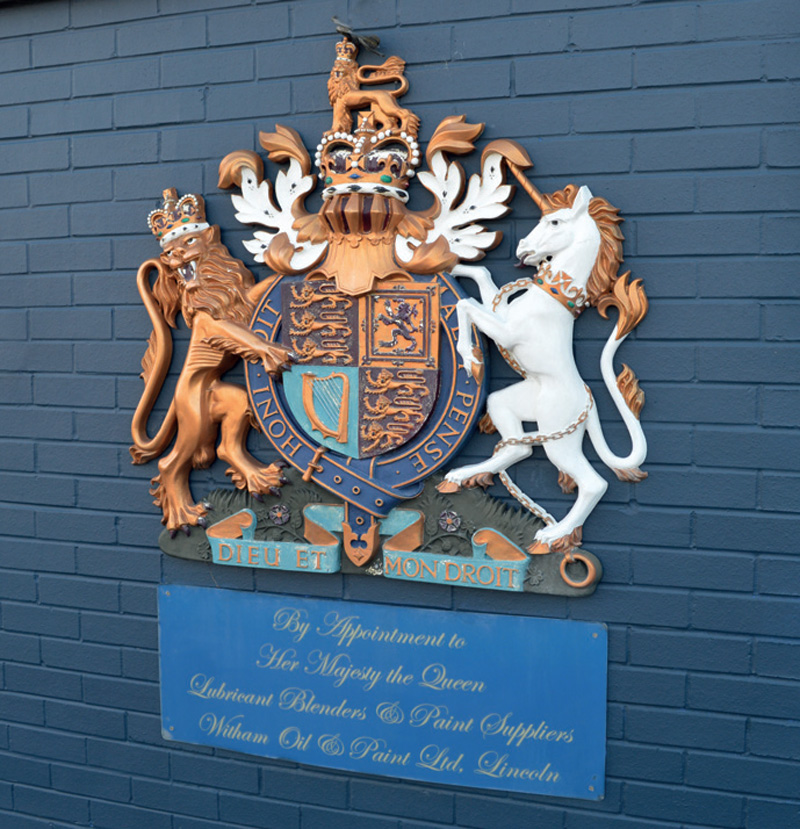 Adapting to the times
Over the years the company has grown and diversified significantly.
"I suppose we were very much known and recognised as a specialist agricultural and road haulage lubricant company and everything linked within those industries," explained Nigel. In fact, as much as 50% of Witham Group's business was involved in some way in the agriculture industry. But from that the company pivoted into adjoining industries: plant, marine and horticulture, as well as a burgeoning paint division manufacturing and selling its own-brand Woco. And the company grew from there.
Perhaps inevitably, Witham Group was bound to become more involved in the automotive industry. "We already supply a lot of passenger car engine oils, brake fluids, gear oils and many other lubricants and greases for garages across the UK, as well as useful workshop products like cleaning solutions, spill kits, and rust prevention ranges, under our own Witham (Qualube) brand," Nigel said.
"We also support garages with bulk tanks, high quality Motul merchandise like signage, display materials, clothing etc, as well as floor and specialist paints for workshops."
Racing pedigree
Witham Motorsport is a subdivision of the company dedicated to the UK's four-wheeled motorsport scene, and has partnered with French lubricant manufacturer, Motul.
Witham is Motul's sole automotive lubricant partner in the UK and distributes its lubricants to a growing variety of customers, from race teams and drivers, to engine builders, online retailers, garages, mechanics and distributors, and of course, to the end user and enthusiast.
Speaking about why Witham Group chose to partner with Motul in the UK, Nigel commented, "If you want to develop a brand of motorsport lubricants, and there's many that have tried and failed after throwing a huge amount of money at it, it will never be as good as the likes of Motul.
"What I like about the brand is that it has a product specifically for racing. A lot of companies make lubricants for high performance cars, then they say that can go into a racing car. Motul backward engineers it. The company makes products for the cars on the track first. It's the Formula One way of doing it. We've inherited a mega brand with a huge investment in marketing globally. When you talk to the professionals, people know a lot about Motul."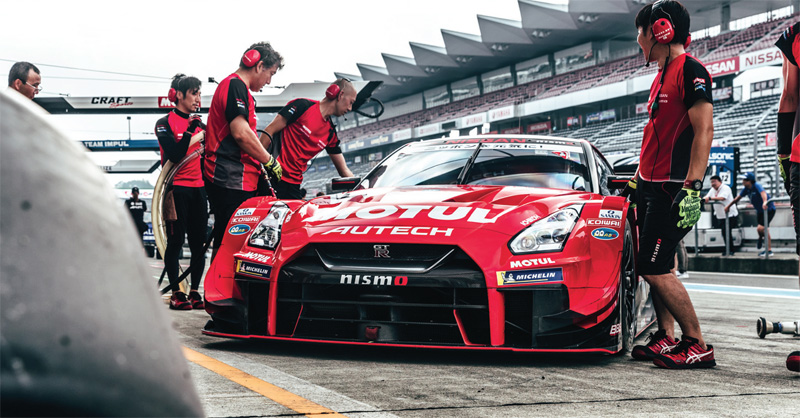 In motorsport, every millisecond counts, and while teams spend a lot of time thinking about tyre pressures and alterations to the front wing, "oil will make significantly more impact than many of those other small things, but it's probably the most overlooked", said Nigel.
Like many of the best partnerships in life, common goals and shared values are one of the hallmarks of success, and it's something that unites Motul and Witham Group. "We have a lot of respect for Motul and a lot of similarities," added Nigel. "The family ethos, family ownership, how the company speaks and talks about lubricants, and being ethical and honourable. That's why Motul came to us for its UK partner."
One aspect of Witham that you don't often get dealing with a much larger corporation is a friendly voice on the other end of the phone.
Nigel takes great pride when talking about the company's technical support. "We want our customers to gain the benefit of our experience and understanding of all aspects of lubricants and paint application," he said. "No matter whether you have a question about paint or pistons, Witham is only too happy to answer it."
As the company enters its 100th anniversary, its forefathers' passion for quality products, on time deliveries, and people is still very much the driving force behind the company today, as it looks ahead and prepares to support its customers in an ever-changing industry.
---
If you would like to find out more about Witham Group and its lubricant brands, click
here
.