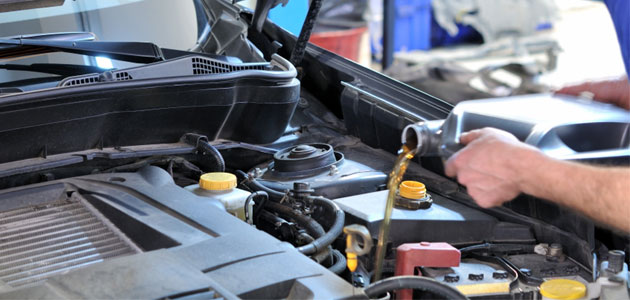 We catch up with founder, David Cederholm, to hear why becoming a part of the Dipstix network can help independent garages to stand out from the crowd.
Launched into the market earlier this year, the aim of Dipstix is to make owning and maintaining cars easy, straightforward, and less confusing for UK motorists.
The fast growing web specialists have already made some significant waves in trade waters after becoming an approved supplier to a leading garage network and, if eyebrows were raised then, industry-watchers are now starting to look much harder at the speed with which the business is developing.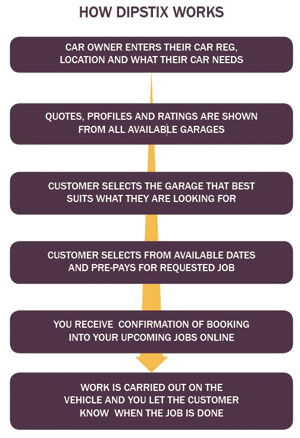 The growing internet influence
Just five or 10 years ago, independent garages trusted local newspaper adverts, leaflet drops and good old Yellow Pages to get the phone ringing with new customer enquiries. Fast forward to the present and it's all far more complex and fragmented. Apple's gadgetry, and others that followed, put the power of the internet into people's pockets 24 hours a day and, like it or not, there's no going back.
If, like many, your website is in need of some TLC, or social media's working better for engaging current customers than for finding new ones, the chances are you may have been looking carefully at the growing number of web-based work provision networks.
Motorists increasingly expect to be able to browse, buy and review car service and MOT in a way that suits their lives. Many of the groups that form the backbone of the independent garage customer bases are also those that are most ready and willing to buy online.
"It's not surprising motorists want to deal with garages online," explains David. "People buy everything from take away food to car insurance as a matter of routine using comparison and reviews."
Risk-free marketing
The Dipstix website aims to educate motorists on their rights under the Block Exemption regulations and customer pricing is based on retail parts value. Additionally all charge out rates are set by the garages. Not only are all search results totally transparent, the company says it's a risk-free marketing proposition too because commission is only paid on work won.
David concludes: "We're quite clear that Dipstix puts the customers' viewpoint first but activity needs to be profitable for garages too. We know we can save motorists time, hassle and money whilst adding convenience and reassurance to a process that many find stressful.
"The opportunity right now is for garages to join early, whilst our network is still growing, build a  great local profile, get some strong reviews and watch the work roll in."
HOW TO GET MORE ONLINE WORK

■ Choose the networks that fits best
Try to look below the surface. Some networks require specific purchasing patterns whilst others also drive business into franchised dealer sites, groups and fast-fit competitors.
■ Retain your identity
Networks that generate leads can be great for business, but where your business is 'hidden' from customers you may be left battling for business on price alone.
■ Consumer awareness
Check for websites that are getting a positive message out to motorists about independent sector capabilities and their own rights under Block Exemption.
■ Reviews, reviews, reviews
Take the time to write a compelling profile, use pictures where you can and, above all, ask customers for reviews. Without these things to guide customers, decisions are bound to be driven by price…