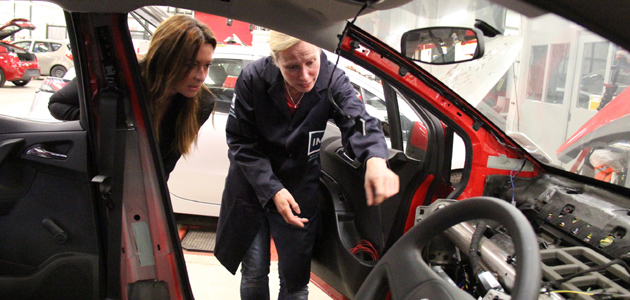 Many women drivers are not able to care for their cars properly because they don't know how to choose a garage or technician they can trust, research has revealed.
The IMI (Institute of the Motor Industry) survey found that women are reluctant to go to a professional technician because of worries about spiraling costs and feeling uncomfortable in the garage atmosphere. 36% admitted to knowing nothing about cars and being totally reliant on a garage for guidance.
They also said they don't know what they were being charged for in a garage and wouldn't know how to challenge a bill if they felt it was wrong. Additionally, 17% of women said they felt they had been overcharged in the past. Other surveyed drivers said they were nervous about asking technical questions, and were confused by trade 'jargon'. 
When it came to choosing a garage in an emergency, most said that without knowing the difference between a professional and a rogue trader they simply went for the closest available.
In response, IMI is launching a campaign, featuring presenter Suzi Perry, to give women drivers the tools that they need.
The initiative will address all of the key issues and help women care for their cars, give them the necessary knowledge to confidently deal with garages, and direct them to skilled and trustworthy technicians' in their local area through the online IMI Professional Register, www.imiregister.org.uk