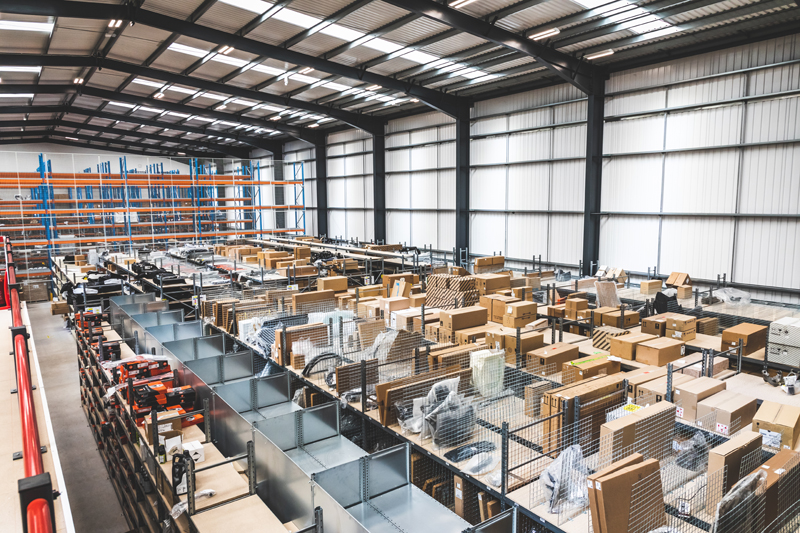 ---
PMM chats to Andy Robson, Director of Parts Operations for the Peugeot, Citroen, DS Automobiles, Vauxhall and Distrigo brands, to get the inside track on what Distrigo has to offer the independent aftermarket.
---
PMM: Can you help our readers to understand exactly what Distrigo is?
Andy Robson (AR): Put simply, Distrigo is a rationalisation of the way that Stellantis Group distributes its parts. For those who aren't familiar with Stellantis, it's a new global brand that was born out of the merger between Groupe PSA and FCA Group.
First off, I wouldn't want any PMM readers to assume that they can't use Distrigo. Quite the opposite – our parts offering extends to all makes and all model years. As such, Distrigo provides a simplified way of not only getting our parts to our franchised networks, but also to the independent motor trade and to the Eurorepar Car Service Network.
Another way of neatly explaining what Distrigo is would be to describe it as the umbrella name that encapsulates Stellantis' 360-degree parts offering. This offering is so-called because it includes OE parts, tier one supplier parts and all-makes aftermarket parts.
PMM: Can Distrigo compete with the more established factors when it comes to delivery times?
AR: Growing our nationwide footprint has been a key objective for us, as we recognise the importance of offering the convenience that garages of all shapes and sizes require. We have grown our number of sites in the UK to 45, helped by the introduction of a second tier of distribution in the form of Distrigo Relay to make us even more agile at a local level. As a result, our ability to respond to the needs of our customers is improving all the time.
To be clear, what I can say is that if a garage places an order for a part before 11.30am, they will get their delivery that afternoon. If they place an order in the afternoon, they will get a delivery at 8.30am the following morning.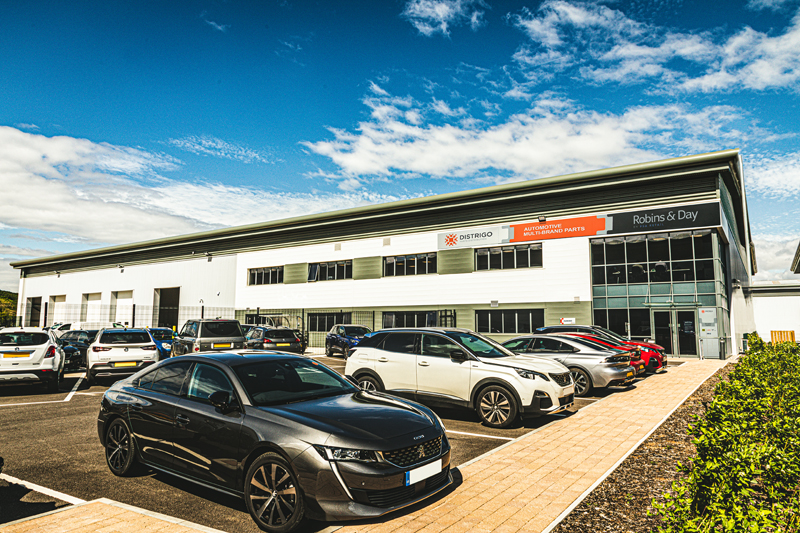 PMM: Can you explain how Distrigo fits in with the Eurorepar Car Service network?
AR: The Eurorepar Car Service network is a separate brand operated by Stellantis. Essentially, it's a garage network designed for the modern aftermarket and 90% of its members are independent operators.
The network has a close affiliation with Distrigo in the sense that both are part of the same group, and members benefit from regular promotions and incentives that are not widely available. Members of the Eurorepar Car Service network are also encouraged to purchase a small percentage of their parts through Distrigo.
Again, I'd like to stress that you do not have to be a member of the network to enjoy the benefits of Distrigo.
PMM: How do you see parts supply changing over the next few years and how does Distrigo fit into that future?
AR: What we're already seeing in the parts distribution market is consolidation, and I think it's likely that we will continue to see it for some time. This could mean that a shrinking pool of repairers will be working on a wider variety of vehicles, so their requirement for a broad product offering will be greater.
On top of that you have the changes in technology, with automation and electrification making headway. Naturally, this will change the demand for the type of parts that are needed in the market. This will require distributors to be agile and able to react quickly to changes in the market. In this regard, I feel that Distrigo's stance as an all-makes parts provider puts us in a very strong position for a sustainable future.
PMM: What factors are currently affecting the availability of parts and has Brexit had an impact?
AR: I can honestly say that, to the best of my knowledge, Brexit has had no impact on our supply at all. Other than the increased bureaucracy involved with the movement of parts into certain countries such as Ireland, we've really seen no appreciable difference.
Our business is receiving trucks from warehouse facilities in France and Germany every single day, and trucks are leaving the UK and travelling to their European bases, too. So far, we've not seen any impact on the business' ability to carry out this European supply. There really isn't anything else at a macro-economic level that is impacting availability of parts, either.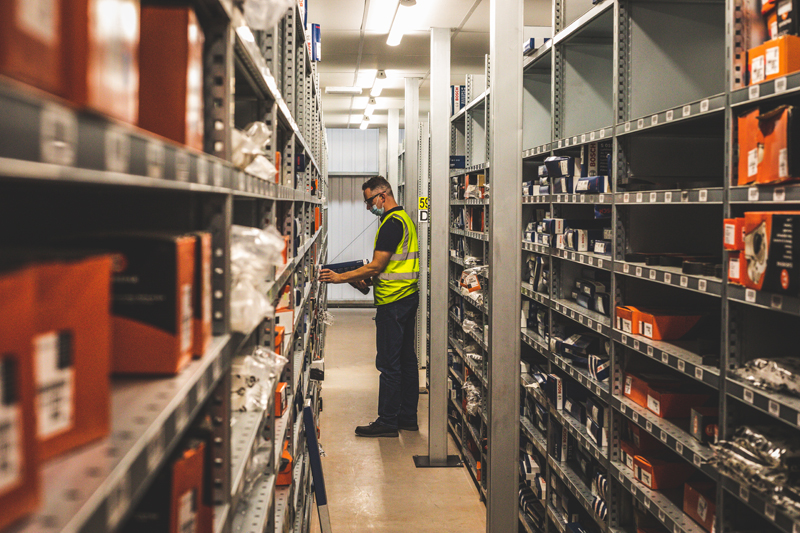 PMM: Why do you believe that an independent should use Distrigo rather than its traditional supplier?
AR: If an independent repairer wants to have the flexibility to choose from the widest possible range of original equipment parts, supplier brands like Bosch, Delphi and LuK, and all-makes aftermarket parts at a competitive price point, then they ought to consider Distrigo. It gives garages the opportunity to provide each and every customer with exactly what they want.
Let's say a garage has three customer repairs on the go. One customer wants replacement parts from the vehicle manufacturer, one wants an aftermarket brand that they recognise, and the other is just happy with a value-for-money replacement part that comes with a two-year warranty. In normal circumstances, this might require two or even three parts orders, because a regular parts supplier simply cannot cater for a single order like this.
I'd go as far as to say that Distrigo is the only parts provider that can give an independent trader this kind of scope of choice – all in one place.
---