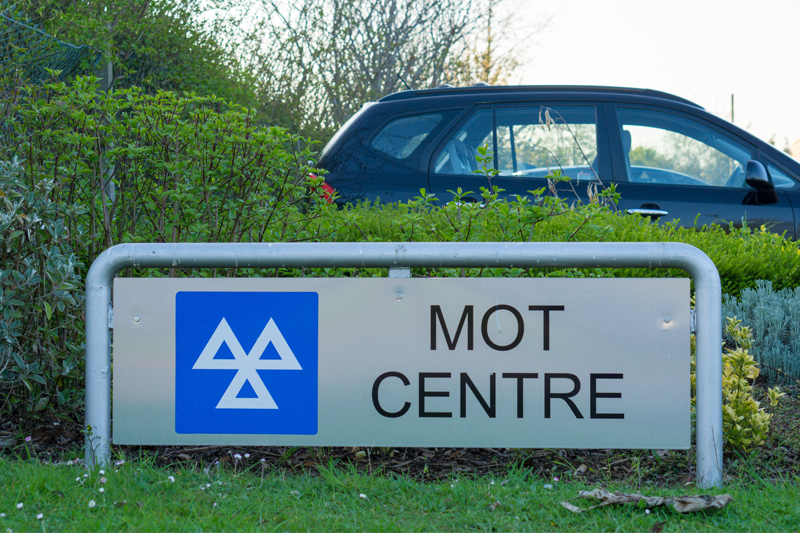 ---
The RMI Academy of Automotive Skills was set up by Retail Motor Industry Federation (RMI) in 2015 to offer high quality, low cost training for the benefit of the industry. PMM gets the low-down on what's on offer for garages.
---
The first facility opened in Southam, Warwickshire, with the aim of reaching as many garages and testers as possible due to its central location. Shortly after, a second site opened in Runcorn, Cheshire, due to the high demand. The RMI aims to launch a third site in the South in the future, to ensure that all employees in the UK automotive industry have access to training from a trade body with no commercial interests.
The courses listed below are available at both RMI Academy sites, with more to follow based on the needs of the industry:
MOT Tester Training
A three-day course (plus assessment at your premises) for skilled technicians with an automotive Level 3 qualification, who would like to become a qualified MOT tester for class 3, 4, 5 and 7 vehicles.
Motorcycle Tester Training
A three-day course for skilled technicians who would like to become a qualified MOT tester for class 1 and 2 vehicles.
MOT Centre Management
A two-day compulsory course for prospective MOT Managers, to teach them the skills and knowledge required to run an MOT Vehicle Test Station and become an AE.
Light Vehicle Inspection Level 3
A three-day course designed for technicians who would like to become an MOT tester for class 3, 4, 5 and 7 vehicles, but do not hold a relevant, level 3 automotive qualification. If raining isn't required, the assessment can be taken on its own as a one-day course.
Air Conditioning – Refrigerant Handler (F-Gas Training)
A half-day course ensuring that technicians can safely connect vehicle air conditioning equipment to recover refrigerant from A/C systems, evacuate and recharge A/C systems with the correct refrigerant and oil, and handle refrigerant cylinders.
Courses are held weekly and are open to all garages in the motor trade – however, preferential prices are available to RMI members. The RMI also offers technical training exclusively for RMI members at both Academy sites, covering topics from electric/hybrid vehicle repair to oscilloscope training, with courses suited to all skill levels.
Annual Training 2017/18
We are now over half way through the training year – are your annual training plans in place? All MOT testers in the UK must complete at least three hours of documented training and pass an online assessment by March 31st 2018, as required by the DVSA. Remember that non-compliance may result in disciplinary action by the DVSA, including suspension from MOT testing.
The RMI Academy offers a number of annual training packages so that testers can learn using their preferred teaching method.
All packages comply with DVSA requirements, and here are the available options for 2017/18:
Annual Training Workbooks
RMI annual training workbooks can be posted out to testers to complete in their own time. The books contain all the information needed to undertake the required training, a logbook and declaration form to document all work completed, and access to the online assessment – costing a total of £45. A workbook is also available for class 1 and 2 vehicles.
Classroom Training
All required annual training and the online assessment can be completed within one day at RMI Academy sites, suitable for testers who prefer face-to-face training. Three hours of training, an RMI workbook, access to the online assessment and tea/coffee are all included at a cost of £75.
Regional Events
The RMI delivers training sessions at regional events across the country and throughout the year, with the online assessment to be taken in the testers' own time once the event has finished. This package includes a three hour training event, an RMI workbook and access to the online assessment for £70.
On-Site Training
Annual training can be delivered at your premises for up to six testers at a time. If time permits, the online assessment may be taken immediately following the course with the trainer present, otherwise they can take it at their own convenience. On-site training costs £200 for RMI members and £250 for non-members, plus £34 per tester for assessment costs. The package also includes an RMI workbook for each candidate.
E-learning
Annual training and the online assessment can be carried out fully online using the RMI's e-learning system. This option costs £60 and includes access to the e-learning platform and the online assessment, and is also available for class 1 and 2 vehicles.
---
For more information from the
RMI Training Academy
or information on courses and annual training packages,
click here
.