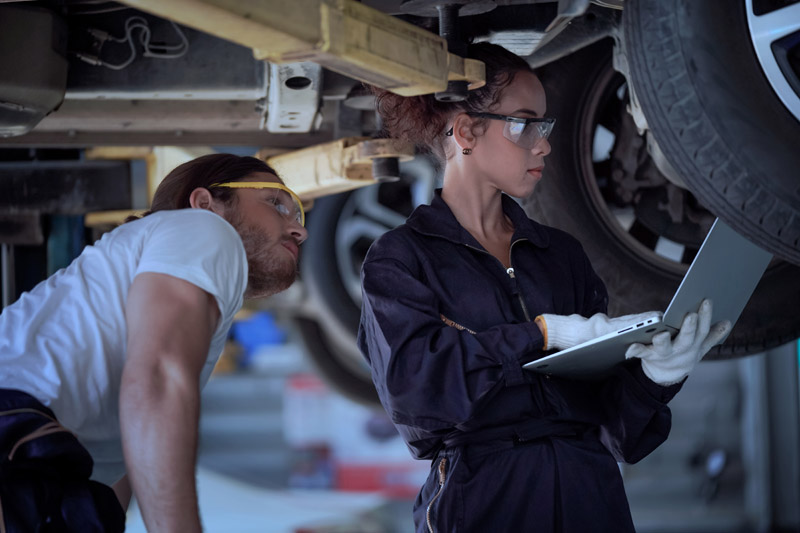 ---
Gemma Westlake, Lecturer at Basingstoke College of Technology, wraps up this year's series of Apprenticeship Answers by reflecting on the positive shift that has occurred this academic year.
---
We started our year in September, and it kicked off with five of our Level 3 learners securing apprenticeships within the first four weeks. Having watched these students working extremely hard during the pandemic, when securing industry placements was very difficult, I can't tell you how incredible it is to see them now achieve their goals. Without a doubt, this is the best part of being a lecturer.
What's more, we are now able to welcome guest speakers back to the college, something which has really lifted everyone's spirits.
In the last instalment, I mentioned the importance of feeling supported and the need for career options to be much more varied from a young age. In education we constantly teach inclusivity and making everyone feel like they belong. This is something I have honestly always felt in the 'trade'.
I have only ever worked with one person that genuinely felt like the trade was not a place for women and even he wasn't rude or overwhelming about it, it was just what he thought, although I don't think it would be voiced out loud these days. This has led me to reflect on just some of the amazing ladies I have met throughout my career.
When I started out as an apprentice, it was a huge deal being a woman in what was then an extremely male dominated industry. The first time I met another female trained technician was at an independent garage I worked at after my return from working in a Spanish garage. Her name was Tiff, she was a brilliant technician and wasn't phased by anything. I remember on my first day being so impressed when she cracked straight into lifting the cylinder head out of a Corsa to replace the head gasket. That garage was great.
When I moved into teaching I met KT and we are still friends now. KT had studied and qualified in motorsport and was at that point teaching learners from the ages of 14-40 and over. She is now working as a technical trainer for a private company – very inspiring!
I have to mention Cat Trainer from Electude. She is a qualified technician and prides herself (rightly so) in being a positive role model and paving the way for more ladies in the automotive trade.
Although there have been quite a few more, I feel that I have to mention Hayley Pells, who owns and runs Avia Autos. I had the absolute pleasure of meeting her during a Schaeffler training/network day at BCOT. Hayley is a hugely knowledgeable and inspiring person to meet and she is always keen to take on new challenges. What's more, she is also a contributor to PMM and has just released a book with Tom Denton!
So, the moral of the story is, if you run a garage and someone approaches you for an opportunity, please don't discount them on face value – they might have a lot to offer your business! Join me next time where I cover how important the link between employers and colleges are and what you could do to help inspire young people!
---
For more information, click
here
.