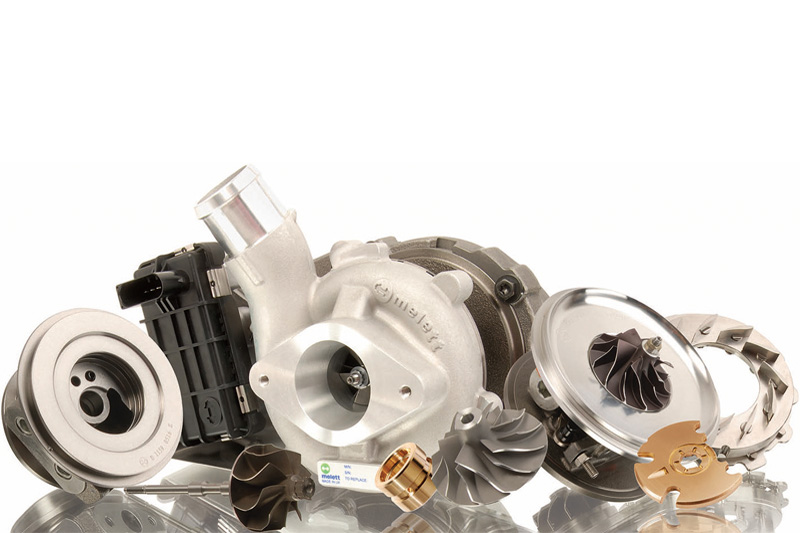 ---
Whether you repair or replace a customer's faulty turbo charger, it's vital you opt for quality over cost. Melett tells us more.
---
The automotive turbocharger market is estimated to grow at a compound annual growth rate of 10.5% over the next five years, which means it is now predicted to reach USD 18.4 billion by 2025 from USD 11.1 billion in 2020, according to a market report published by MarketsandMarkets.
As the drive towards greater engine efficiency results in more and more vehicles employing turbochargers, garages are increasingly faced with addressing these complex components.
Melett, an aftermarket brand for precision engineered turbochargers and parts, is encouraging independent garages to choose their turbo repair partners carefully as they look to meet increased demand.
The increased demand for turbocharged cars has led to many new companies setting up turbo repair workshops. However, some of these companies do not have access to the correct equipment or the necessary experience, which can lead to poorly performing turbos.
An incorrect rebuild or setting of the turbocharger will have a negative impact on the engine performance and can lead to complete failure in some cases.
To compound problems, the repair industry has experienced an influx of low cost, low quality parts into the market in recent years. In many cases, these components look very similar to their higher quality counterparts.
In countries where the market is saturated with many new parts suppliers, undercutting margins is now common practice resulting in companies selling low quality products at rock bottom prices. The way many manufacturers are producing parts at a lower cost is through the use of lower grade materials and/or inferior manufacturing processes.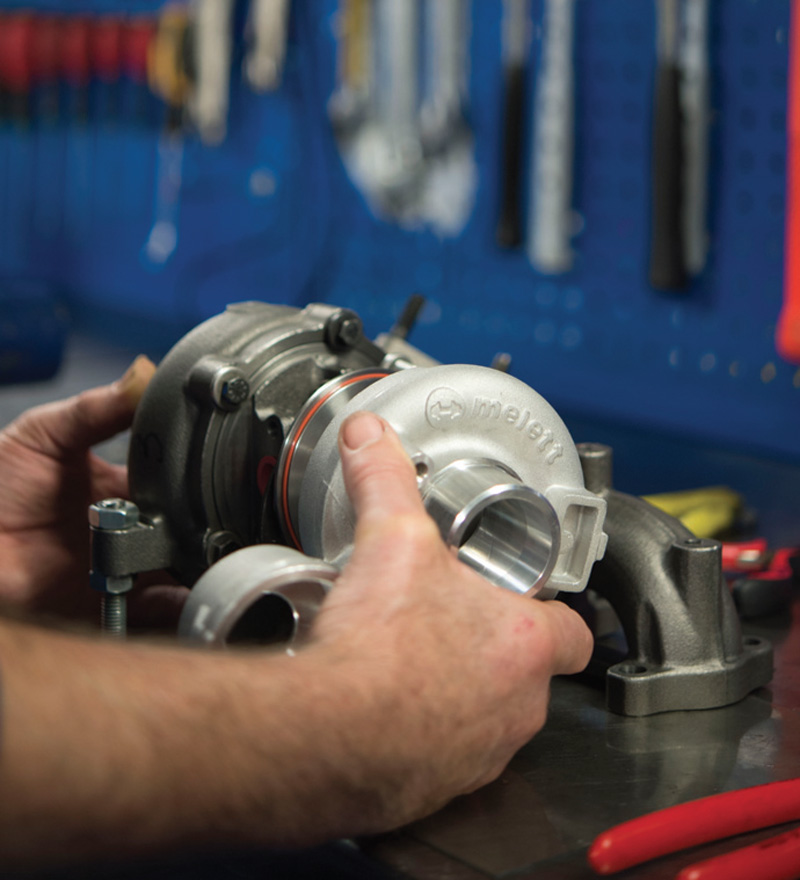 This significantly reduces overall performance and durability, leading to unreliable repairs and premature failure.
Premature turbocharger failure will occur if poor-quality repair parts are not capable of performing under the extreme operating conditions of modern engines. This in turn can lead to an increase in warranty returns, additional rectification work, and loss of customer confidence in repairs.
It is important that the automotive repair market considers the real cost of using low quality repair parts, not only to their own business reputations, but to the reputation of the industry as a whole.
Melett aims to support the turbocharger repair market with the highest quality parts and service. The firm partners with the UK's leading turbo repair specialists to deliver quality-assured repairs using the latest equipment and OE equivalent components.
Replace or repair?
It is often the case that passenger car turbochargers are not repaired but are completely replaced with new OE or equivalent units. However, new units are usually expensive to purchase and can often be subject to lengthy lead times.
Repairing turbochargers, on the other hand, is more cost effective and promotes environmental sustainability. By reclaiming and remanufacturing old cores wherever possible, wastage is reduced, and costs kept to a minimum.
Melett offers an extensive range of assembled and VSR balanced CHRA (core assemblies), which enable repairers to provide a superior standard of repair. Each core assembly is quality checked and inspected against the original equipment specifications to ensure OE performance is maintained during operation. For instances where a repair is not possible, Melett also provides a range of complete turbo units.
Looking ahead, the company is continuing to ask the market: "what's in your turbo?" The fact remains though that the turbocharger repair market is at a pivotal point. It must fight this needless race to the bottom and promote remanufacturing, investment and engineering, leading to greater prosperity throughout the entire market.
---
Want to know more? For more information, click
here
.