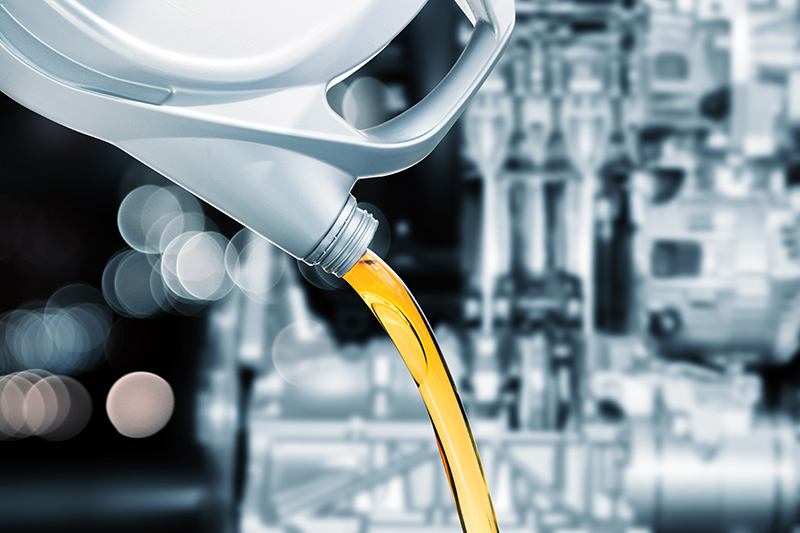 ---
VLS Company Secretary David Wright spoke to PMM about the impact of the increasing market share of hybrid and electric vehicles on the lubricants market.
---
Talk of electric vehicles continues to dominate the headlines. OEMs are fast adapting to new models with no new petrol and diesel cars and vans to be sold in the UK after 2030, and with hybrid sales banned from 2035. Mechanics are retraining to cater to electric vehicle needs. Everyone is gearing up for the 'electric revolution'. Yet are drivers being left behind?
Increasing longevity
According to the European Automobile Manufacturers' Association (ACEA)'s 'Vehicles in Use 2022' report, hybrid and electric vehicles accounted for just 3.1% of UK passenger vehicles in use in 2020. Of course, new car registrations demonstrate the increasing share of hybrid and electric vehicles. According to SMMT data, in March 2022, battery vehicle registrations were up 79% versus 2021. But the majority of new vehicles sold in March 2022 were still petrol and diesel.
Motorists are also holding on to their cars for even longer than before. According to the ACEA report, the average passenger vehicle in the UK is now 9.4 years old, up from 8.0 years in 2019. Over 14.9 million vehicles on UK roads are over 10 years old, representing almost half of all passenger vehicles. With the cost of living rising sharply, it is unlikely this trend will reverse any time soon, as owners keep their cars for longer. Millions and petrol and diesel cars, as well as hybrid and electric vehicles, will be on our roads for many years to come.
This increasingly complex and diverse vehicle parc represents enormous challenges for the entire automotive aftermarket, including lubricants manufacturers and mechanics.
Electric and hybrid vehicles act in a very different manner from conventional petrol and diesel internal combustion vehicles, resulting in very different fluid requirements. According to lubricant additive manufacturer Infinuem, "Different types of electrification, from full battery electric to hybrid options, bring distinct challenges and opportunities for lubricant and transmission fluid developments. E-fluids must balance the need to maintain outstanding gear and bearing protection, cleanliness and performance while meeting new e-specific requirements."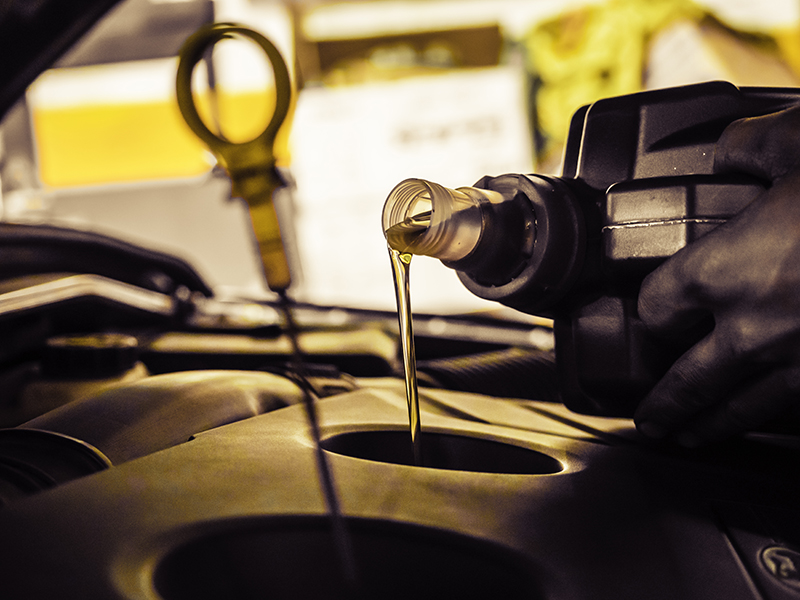 Choosing lubricants
Hybrid electric vehicles operate at lower temperatures with higher stress during stop/start and require additional lubricant additives to disperse increased sludge effectively. Battery electric vehicles reach very high temperatures, particularly during rapid charging. Specifically designed fluids must cater to the increase in oxidation and the need to dissipate the increase in generated heat around the power units. These coolants need the correct copper compatibility to avoid copper corrosion and must help avoid foaming produced by higher RPMs as air gets into the high-stress environment. Whilst many of these E-fluids are currently used in factory fill, some will soon be coming to the aftermarket as electric vehicles age and require maintenance.
Even without the challenges of hybrid and electric vehicles, lubricants are becoming an increasingly complex area. Gone are the days when any 5w30 will do. Using the wrong engine oil has the potential to cause even more damage to highly sophisticated modern engines, so making the right choice of lubricant matters even more.
Workshops are the front line, dealing with making choices over engine oil and other lubricants every day. But how do you know what oil or fluid to use in a customer vehicle? VLS recommends referring to the original vehicle owner's handbook or the servicing and warranty handbook to identify the right product. For engine oil, looking beyond the viscosity to specific ACEA and OEM standards is important. This ensures that the lubricant is fit for purpose in that specific vehicle.
Online lubricant databases can also help mechanics confirm the right oil for each vehicle. These databases are powered by the technical knowledge and expertise of large companies such as Olyslager based in the Netherlands or OATS based in the United Kingdom. They spend many thousands of hours each year working through owner manuals and service documents to identify the right products for a vehicle just by entering the registration. These databases sometimes offer a choice of brands so that garages can make their own selection, depending on local availability or their personal preference.
While oil companies may be keen to promote their latest ultralow viscosity formulations, older vehicles may require different engine oils from the latest models. It's always worth checking the exact requirement for each and every vehicle. If you are in any doubt, contact the OEM for assistance.
Looking past lies
In this increasingly complex market, it is tempting for manufacturers to claim their products meet a wide range of OEM and ACEA specifications. In fact, every single one of the cases investigated by VLS over the past three years has related to misleading marketing claims, with conflicting or unevidenced OEM approvals. If an engine oil sounds too good to be true or workshops have any concerns about it being mis-sold or mislabelled, it's important to double-check.
You can report a product you have concerns about to VLS, who will independently investigate it to confirm if it really can deliver what it claims. We continue to investigate and resolve complaints about lubricant products to ensure that end users can make informed decisions and be confident that a lubricant is suitable for use in the application.
David Wright is Company Secretary of the Verification of Lubricant Specifications (VLS), an independent industry body that provides a credible and trusted means to verify lubricant specifications. This lubricant industry initiative aims to bring transparency to the lubricant market place and protect and educate end users.
---
Want to know more? For more information, click
here
.