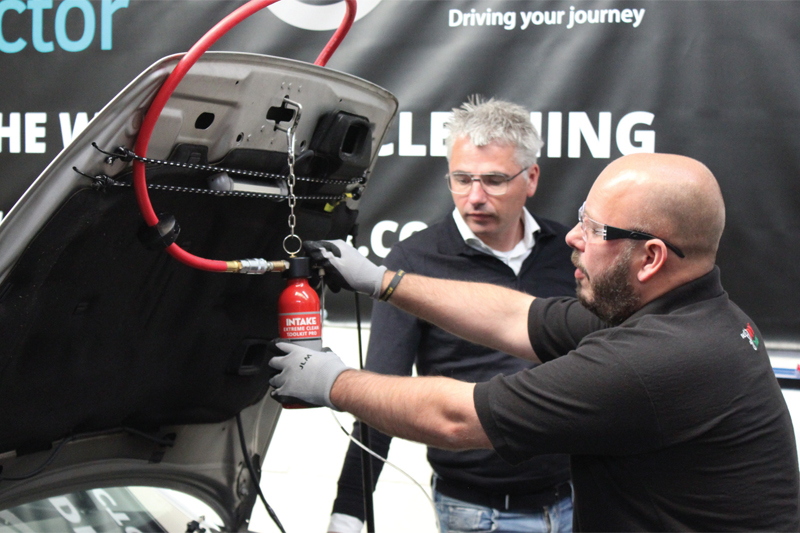 ---
After the news broke that The DPF Doctor had opened a training centre in Ashington, Northumberland, PMM just had to visit the new site and sit in on one of the esteemed JLM product courses.
---
The JLM Academy is the new, combined venture of Darren Darling, aka The DPF Doctor, and JLM Lubricants. Located in the old mining town of Ashington, approximately 20 miles north of Newcastle, the academy has been set up to fulfil a need. Although the centre is of course open to all members of the DPF Doctor network, it has been specifically located in the North East to bring training to an area of the UK that is often forgotten about.
Darren, a proud Geordie himself, explained, "In recent years, there has been a real increase in the number of automotive training centres in the UK, which is great! It shows that the industry has recognised the skills shortage and is at least trying to sort the problem. However, this focus has not quite reached the North East, so I felt like something needed to be done.
"Thanks to my relationship with JLM Lubricants, I was in a position to open a facility that could offer a wide variety of courses to auto technicians, as well as other members of the industry, that may not be able to find training elsewhere. Even though JLM has helped to build this, I am given free rein to pick and choose the courses.
Given my expertise in DPF cleaning, particularly in relation to JLM products, it is only natural for me to host a course on the topic, but the Academy will provide so much more, not least diagnostics and business related options as well."
JLM product training
As it happened, PMM was invited to take part in the first ever JLM product course held at the academy. Some readers might expect that the course would be a glorified JLM sales pitch. This was absolutely not the case. Instead, what transpired was a succinct and practical look into how technicians should approach a blocked DPF.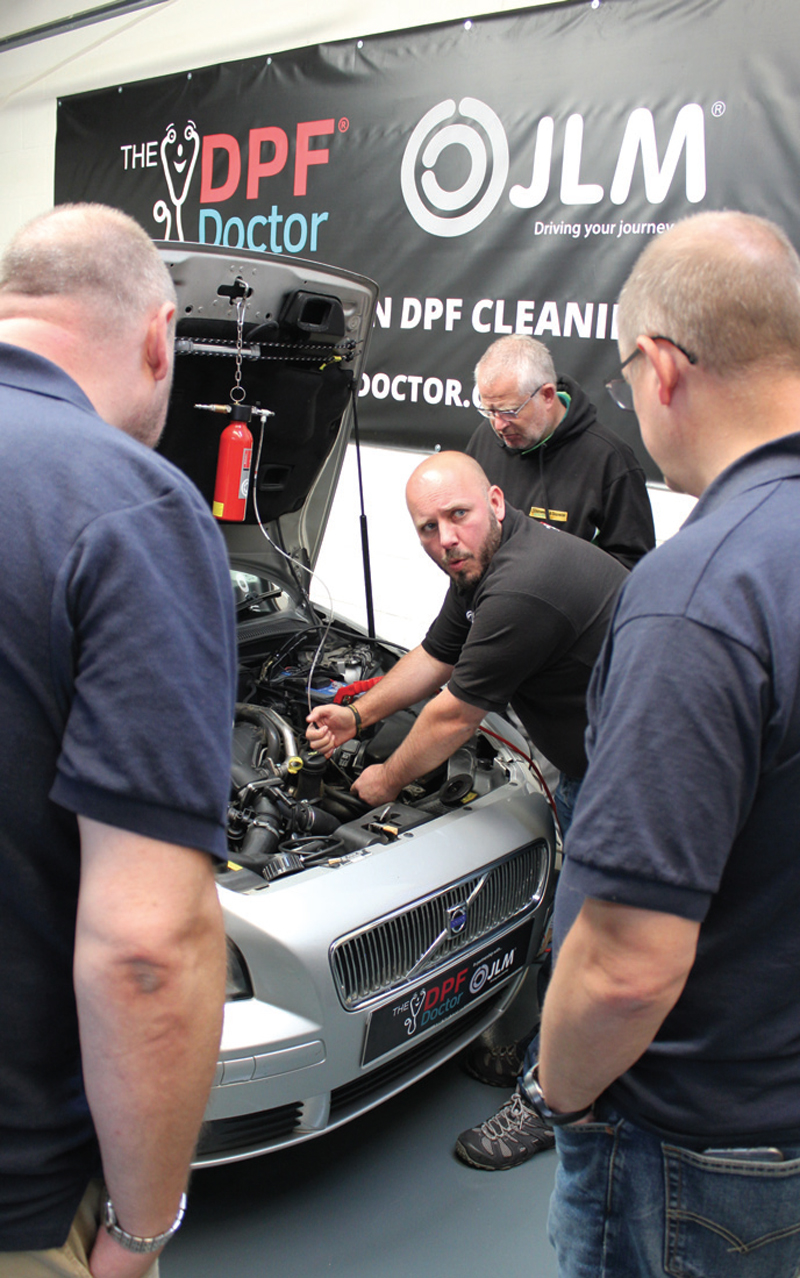 In front of the delegates in attendance, ranging from JLM's founder and MD, Gilbert Groot, to a selection of JLM distributors and independent technicians, Darren presented a number of procedures that garages could well face from customers. One such issue presented itself in a Volvo V50. Darren had orchestrated a scenario that indicated that the vehicle's turbo boost pipe was severely split, leading to the newly installed DPF becoming completely blocked after only a short drive.
Darren proceeded with the unblocking process, highlighting exactly what products he was using and how to use them, whilst also providing business advice on ways to charge for this service in the garage environment. It's not always easy to explain to a concerned driver why it takes time to unblock a DPF, and what the associated costs are, so many of the delegates found this information some of the most useful.
A success in the making
The two-day course provides an in-depth and eye-opening introduction for all who are looking to gain insight into DPF procedures. Not only does Darren impart a wealth of practical knowledge gained over the course of his career, but he also provides business advice for increasing profitability and customer satisfaction that transcends all levels of the supply chain.
---
To find out more about the courses available at the JLM Academy, click
here
.