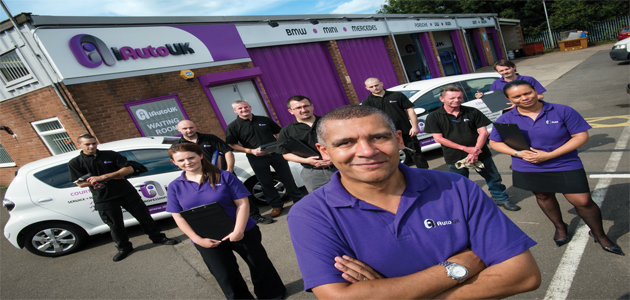 Andy Fox, by his own admission, was a bit of a novice when he embarked on a mission to build a prosperous service and repair business just three years ago. Having forged a successful 12-year career as an IT recruitment expert in London, Andy one day decided that he wanted to do something different with his life; trading in the hustle, bustle and bright lights of the UK capital for the 'wheeling and dealing' of used car sales.
Such has been his enjoyment at shedding the shackles of the suit and tie corporate environment – not to mention the daily commute – that the brave new world of buying and selling motors has ultimately led the father-of-two to where he stands today, as the proud owner of iAuto UK, based in Coventry.
Andy recalls: "Following the decision to leave my job in recruitment, I started to do some research into buying and selling cars. I noticed there was an upcoming auction taking place in Scotland so I decided to cross the border and pay it a visit. You can imagine my wife's surprise when I returned home with a 1992 red Volkswagen Golf that I purchased for £400.
After tidying it up and advertising it locally, I was well chuffed when I managed to sell the car for £1,500. Of course, I had to check that this wasn't just beginner's luck, so I soon made another visit up to Scotland – this time purchasing a white 1994 Golf that I again made a tidy profit on once home. Having thoroughly enjoyed the experience, I eventually found a partner and went into business and it wasn't long before we looked to diversify the company by purchasing a garage, which proved a successful investment.
"The car sales operation was run up until 2009 but by listening to customers it was obvious that there was a real lack of confidence in car servicing and main dealer prices. It was at this stage that my wife and I decided to go it alone and I decided to start our specialist servicing/repair business for German vehicles – we've not looked back since!"
Seizing an opportunity
When the chance to occupy a former Ford dealership site in Coventry – boasting a 25,000 sq ft plot, a spacious car park and a fantastic location – presented itself to Andy the offer was simply too good to pass up. With six fully occupied bays, a customer car park choc-full of waiting jobs and big plans for the future of his business (more on this later) it is clear from PMM's visit to meet Andy that this decision has been vindicated.
Specialising in service, repair, MOT, fourwheel alignment and diagnostics for VW, Audi, BMW, Mercedes and Porsche, iAuto UK has a workshop brimming with talented technicians and a service diary to match. But as someone with little 'mechanical' experience himself, how has Andy decided on what equipment and expertise would serve his business best?
He answers: "When we first arrived, we had two staff working in the office and two technicians – one had main dealer experience and the other was from a small local garage. I quickly realised that to differentiate ourselves from the local competition, we needed technicians in our business that could compete with the best around – that is only achieved through investment in personnel, training and equipment.
"Today, all of the guys in the workshop are ATA qualified thanks to the training we've put them through. We also have specialist diagnostic kit in the form of Autologic for BMW and Mercedes and the VAG 'dealer tool'. Where we see a need, we'll never shy away from equipping our technicians with the tools they require."
They say that a good general arms himself with the best troops and Andy's decision to employ Master-Tech John Shillcock – who you'll soon see turning his hand to the world of word-smiths as the latest addition to PMM's 'Product Testing' team – as Workshop Manager at iAuto UK appears to be a wise one. John's experience and appetite for all things technical makes him the ideal candidate to look after the day-to-day functioning of the workshop while his boss concentrates on putting the skills he learned from his previous career calling to good use – and herein lies one of the major reasons for iAuto UK's rapid rise.
As a former industry 'outsider' Andy's idea of what constitutes a quality customer experience has not been defined purely by 'the way things have always been done', allowing him to take a step away from the confines of the workshop and introduce new ideas and concepts into iAuto UK's customer service offering.
"Most of our energy is based on what we can do to make the customer's experience as comfortable as possible. We assess franchise dealer level concepts and then modify these for our own business model, something that in my opinion is going to be the key for any independent that wishes to be successful. Our whole business has been carefully process mapped to consistently deliver the iAutoUK experience," says Andy.
Customers first
"The reception area is modern and welcoming with tea and coffee facilities as well as Wi-Fi compatibility and we make sure that the site is always clean and tidy – a minimum requirement of any business. Our customer database now stands at over 5,000 and I put this down to a combination of word of mouth referrals and our visibility/accessibility on the internet. Being visible online offers a great way to interact with customers and if you don't have a website, or use social media, you're making it hard for people to find you.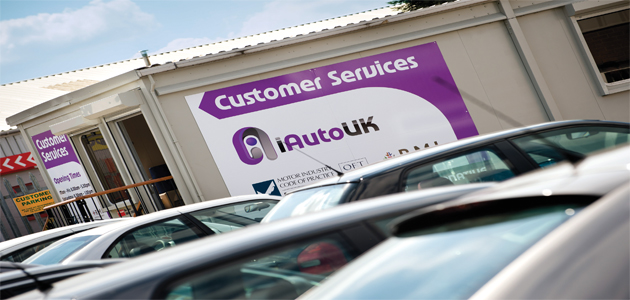 "We also have a customer recommendation scheme in place, where we offer small cash rewards to customers as an incentive – something that many 'blue-chip' organisations in other consumer sectors have done for a long time. 'Knowledge base' is another concept we want to implement. That's all about educating the customers and giving them information that's already out there, all in one place.
"Transparency is also an area that is overlooked by some independents. Clearly translating information across to our customers is important to us here as people have the right to see/hear what work has been undertaken on their car and why. Again, skill sets and knowing how to talk to customers is something many businesses take for granted.
Broadening horizons
"Independent businesses aren't constrained by corporate requirements so why not embrace new ways of thinking? I've made plenty of mistakes over the years, but thanks to those previous experiences I'm confident I can show you how to build a highly-profitable garage with a £1milion turnover in just three years."
For some, that final statement may seem arrogant but upon meeting Andy it's merely the confidence that comes from a job (so far) well done.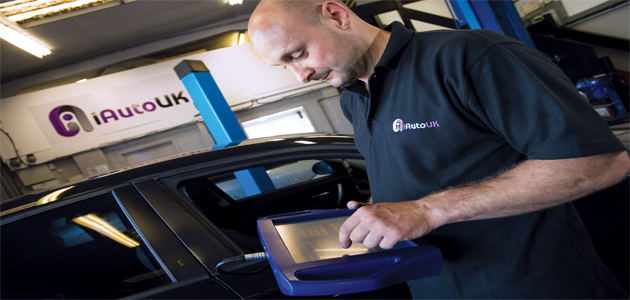 Indeed, such is Andy's faith in his business model that he has recently launched the UK's first independent car servicing franchise. Notably, the franchise is aimed primarily at investors with sound business acumen and no previous automotive experience is necessary. This was met with real enthusiasm when launched at the UK's largest franchise exhibition in Birmingham and is essentially an 'out of the box', high-end service business which Andy has called 'The Professional Main Dealer Alternative' (more details can be found at www.garageboss.co.uk).
Does this concept represent the future of independent servicing businesses? Only time will tell, but Andy hopes to have rolled out 25 franchises across the UK within five years – a target that if achieved will ensure Andy is remembered for a very long time to come!