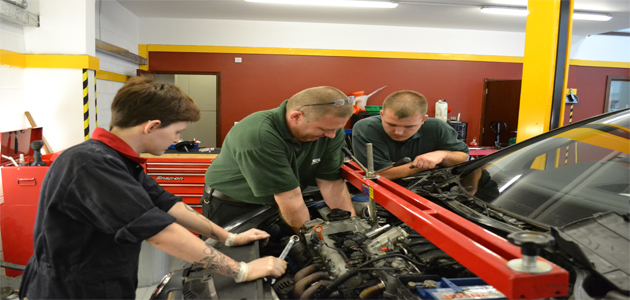 PMM recently paid a visit to First Step Trust, a social enterprise in Woolwich that primarily helps people struggling with mental health issues. The trip gave us the chance to talk to one of the trust's founders and some of the mechanics in the workshop to find out more about the challenges that they are facing every day.
Understanding mental health issues
Mental health issues are common in both men and women in this country but the types of problems differ from one another. According to statistics women are more likely to be affected by depression, whilst men struggle with substance abuse, with alcohol playing a huge part. Sadly, individuals honest enough to admit they have a mental health issue are often stigmatised or pigeon-holed in society, with many believing they are incapable of holding down regular jobs and sticking to a routine. This just isn't the case.
First Step Trust is a charity set up by Ronnie Wilson MBE, and others, that specifically helps people with mental health issues. In many aspects, it's the first of its kind – a business that looks to prove wrong those who think people with such issues are unemployable. The organisation has been in operation since 1994 and to date has 14 projects running small businesses around the UK, both in the community (open to paying customers) and in secure psychiatric settings.
Ronnie recently set up a SMaRT – Social Minded and Responsible Trading™ – garage in Woolwich. The garage takes on enthusiastic aspiring mechanics and technicians as well as people interested in the finance and marketing side of the business. The people that work on the site in Woolwich haven't been given the opportunity elsewhere due to their varying mental health issues.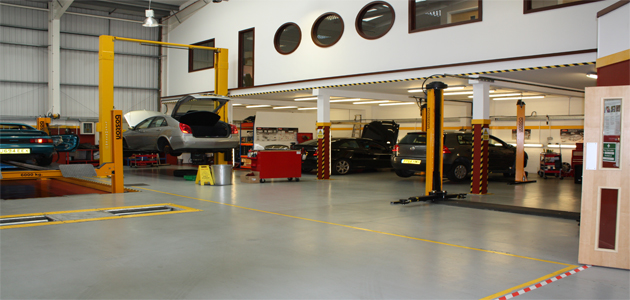 Ronnie explained how his charity looks to take on all sorts of individuals regardless of their background age or other issues affecting their chances of finding and holding down a job. He said: "FST really values the important role that work plays in all our lives. Work gives us status, an income and the chance to make choices. The people we support want to work but they don't get the chance to do so." As well as helping people with mental health issues, we're also open to people with learning difficulties and those who've struggled with alcohol and drug misuse recovery problems.
"The garage trade is a good way of engaging people. It's not just about fixing cars, you need to make sure you're marketing and promoting the garage properly so there are all sorts of opportunities in the garage for all sorts of different people."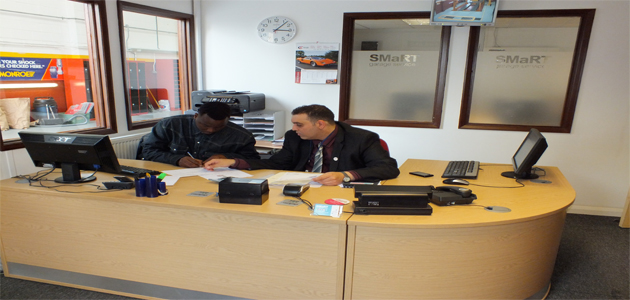 The Head Technician at the garage, 49-year-old Bob Barringer, has been with the Woolwich team from the beginning: "I sat down with Ronnie and the two of us planned everything. I had the knowledge of the car trade, Ronnie the business brain. We had already piloted a SMaRT Garage in Salford. Using this experience we were able to come up with what is now the third SMaRT garage, which we launched 18 months ago."
Bob, who has suffered with his own mental health issues in the past, is now a paid member of staff at First Step Trust and as well as his role as a technician, he's also responsible for taking the new apprentices under his wing. He said: "We inspire people that come and work here which is fantastic. I see my role as more of a mentor than teacher because I've been through what these guys have; I'm familiar with their struggle. They see me and think 'well if you can do it, I can too' and for me that's inspiring.
"This First Step Trust garage is about instilling a bit of self discipline, self-worth and encouraging social interaction. There's so much bolted onto what we do here. We're primarily a business, taking on servicing, repairs, MOT and valeting jobs. We also have the equipment to work on large vans thanks to the recently installed Boston Garage Equipment ramp. There are two F-Gas approved technicians, including myself, so we can take on air-con work also. We have diagnostic facilities so we're well equipped and have basically invested in the tools and equipment that a modern garage should be using."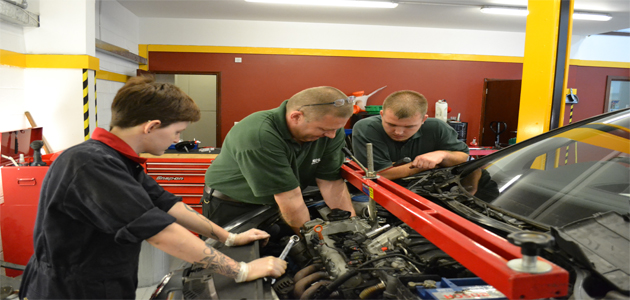 Speaking on Bob's influence on the Woolwich workshop, Ronnie said: "Bob was crucial in helping me get this garage off the ground. He single-handedly set up the VOSA station (which has 'Green' status) and this is somebody who was classed as unemployable after not working for eight years. It's an incredible achievemen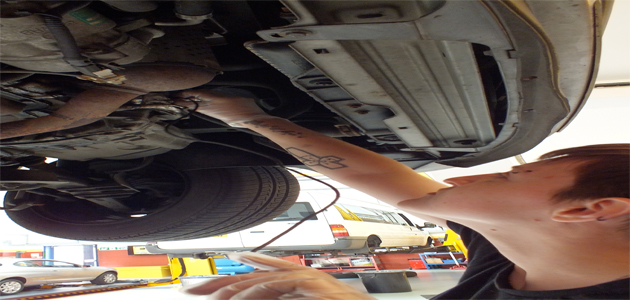 t."
One of Bob's apprentices, female diagnostic enthusiast Tegan, has been at the Woolwich First Step Trust garage for just over a year and is enjoying her time. She said: "Being here keeps me busy so I can't complain. If you're a practical person and like challenges and puzzles, working in a garage is great. I get to do service and repair work using state of the art diagnostic equipment. If you have lots of energy – like me – you'll find that there's always something to do whether it's sweeping the floor or valeting a car."
Through the charity, the 21-year-old has enrolled onto a Greenwich Community College course to further improve her skills: "I'll be going to college to do my NVQ in Motor Mechanics which I'm quite nervous about but excited at the same time. Working here has shown me that I'm capable and I hope I can take what I've learnt from working in the garage to the classroom, and vice versa. Long term, I see myself being a diagnostics specialist because I love computers and ultimately I think that's the future of car technology."
Another one of Bob's apprentices, Ricky, 23, has been working in the garage for just over four months and with the help of the charity, Ricky has also enrolled at Greenwich Community College, doing an NVQ in Level 1 Motor Mechanics. He describes the workshop and the site at Woolwich as one of the best places he's worked. He said: "I've always had a thing for cars. When I was seven, my granddad built a car in the back garden and he always had me working on it. Since then, I've had the taste for it and I've always wanted to build on it but have never been given the chance due to the mental health thing which all changed when I came here.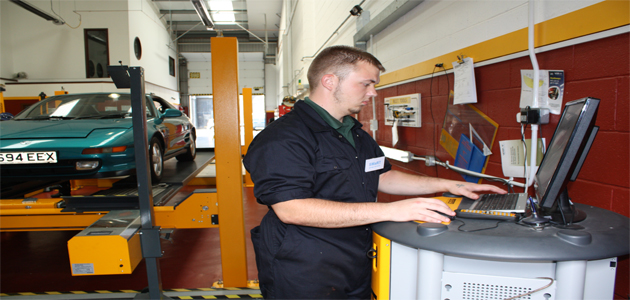 "I've been here for just over four months and for me, this place is amazing. From the first day I walked in I was treated with respect and that instantly gave me a good vibe, the place felt like home. I wasn't used to that because usually I'd be penalised due to my mental health issues. It always seemed to hinder my chances in progressing. Things are different here though.
"Working here has given me so much confidence. A month ago I wasn't even capable of talking to my doctor. I'm a different person now, more confident and I can feel it. I've made some really good friends too and there's a good family feel about the place.
"It's opened my eyes so much and I now have long term goals. I can see myself opening up my own garage and would even like to do what the guys here are doing, giving people with mental health issues the opportunity to realise their capabilities."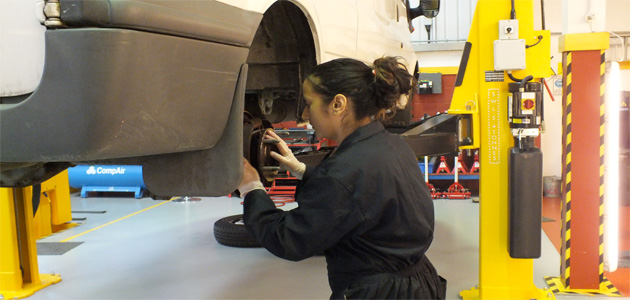 Jasdeep, 25, also works in the garage but unlike Tegan and Ricky, she enjoys the administrative side of things more. "I like working in the workshop but I prefer being in the office because it gives me a chance to be on the computers. I also enjoy ordering parts and the whole process that involves. I find that the time I spend in the workshop helps me when it comes to ordering parts. Because I have that basic knowledge, I'm familiar with all the different car parts.
"I've really enjoyed my time here and I'm very grateful to all the people that have helped me so far. We're like one big family and that helps everyone feel comfortable."
First Step Trust has plans to launch a bigger garage in Bexley and has already invested vast sums of their own cash into the project. The charity has also received popular praise from both political parties with Labour MP Hazel Blears and Conservative MP David Evennett both supporting and backing the charity's initiatives.
"Support at this level is vital for the success of any new initiative. We have been lucky our parts suppliers SC Motors, Unipart, Eurocar Parts and others have bent over backwards to help us get the best possible parts for our customers at the most competitive price," said Ronnie.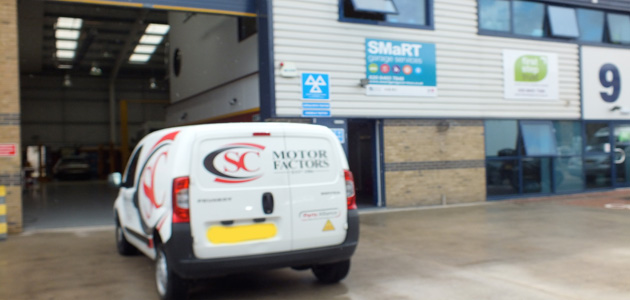 He continued: "The SMaRT Garage model is an initiative with the potential for national development. It's a new way for charities and other not for profit organisations to generate independent income and create sustainable jobs for people they seek to assist."
Ronnie plans to add another dimension to the SMaRT incentive by introducing a scheme specific to women. On the new scheme, he said: "We're in the process of trademarking the SMaRT Women name. We've identified that there is a market for it and I believe it has national potential. The industry is still very male-dominated and we aim to change the perception of women, helping them understand the basic safety and service requirements of their vehicles."
Sarah Sillars OBE, FIMI, Executive Chair of the IMI has endorsed the programme which is being headed up by Stella English, winner of the BBC's 2010 Apprentice.