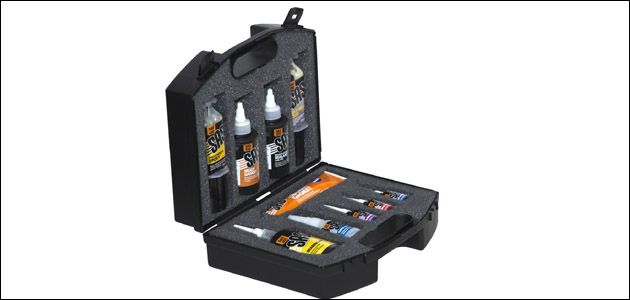 The Workshop Warehouse has launched the S.A.S Adhesives & Sealant Engineers Kit.
The 10 piece kit, featuring a selection of the most popular lines from the S.A.S adhesives and sealants range, is supplied in a tough plastic storage case, ensuring that your most frequently used products are always to hand.
The kit includes: super glue, thread lockers, instant gaskets, epoxy and liquid metal.
The S.A.S range of chemicals is comprised of high quality formulations supplied in eye-catching, colour-coded packging. The  range takes its name from The Workshop Warehouse's flagship product, S.A.S Universal Maintenance Lubricant, a bestseller for the company for over 20 years.