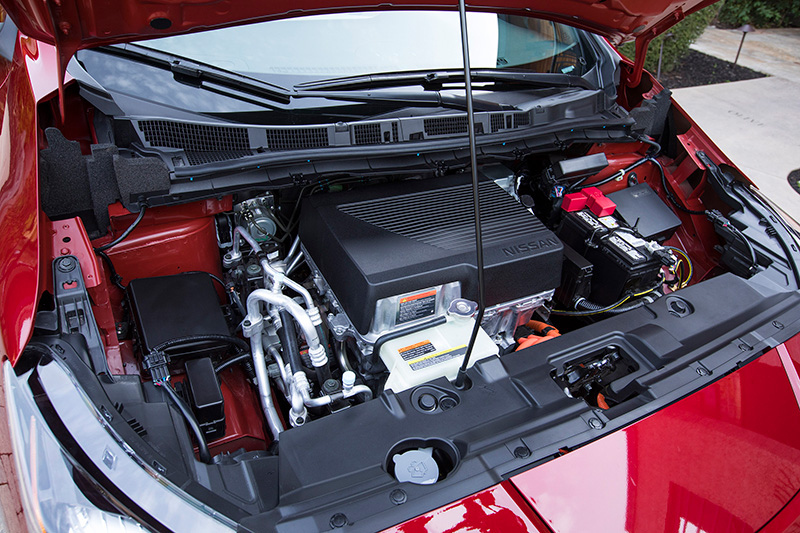 ---
Welcome back to the second instalment in a series of articles in which Tom Denton will be examining different aspects of EVs.
---
He will cover technology, tools, issues, systems and much more. Tom states  he knows some of you love EVs and some hate them. He definitely loves them, so maybe he can change your mind if you don't!
My answer to this question is a resounding yes! In last month's article we looked at what EVs are and, particularly, why they are becoming popular. Many people say there is lots of life left in the internal combustion engine (ICE) and I agree. However, the combination of the need to reduce carbon emissions,
Government legislation and how nice EVs are to drive, means they are here now, many more are coming, and we need to be ready.
Managing change can be a difficult challenge for any workshop; but if we plan, and take smaller steps while we have time, it will be much easier. How you go about this will very much depend on what type of workshop you have, how many staff, where you are located and so on. Nonetheless, I suggest there are five steps to prepare yourself and your business for repairing and servicing EVs:
1. Make the decision 
For some people, it will be entirely possible to continue to run a successful garage or workshop and not work on electric vehicles. You could choose to become a specialist in servicing and repairing ICE vehicles, and eventually in their restoration. If this is your choice then no need to read any further.
2. Start learning
Initially, you don't need to go on a course to start learning about EVs. The IMI, for example, offers free EV training for members, and there is always the option to read a good textbook (www.tomdenton.org!)
3. Arrange a training course to gain a qualification
In a later article we will look in more detail at the options available, but to set a context for now, an existing technician can do a course that covers level three and four in 4 or 5 days. There is a cost involved for the training and the time lost, but think of it as a good and necessary investment.
4. Collect tools & equipment 
Next month we will look in detail at what tools and equipment you will need. But for now, is it time your multimeter, scope or scanner was updated anyway? If so, make sure the replacements will be appropriate for high voltage work. The multimeter should be classed as at least CATIII for example.
5. Advertise what you are now able to offer
There is a problem at this time: getting enough EV work in, to consolidate the training. Some garages have started to specialise in EVs as a way to tackle this. Others accept that additional top-up training may be needed. It is just because we are at the crossover time – things will change. Start letting your customers know what you can, or will be able to do.
In summary, if you do intend to work on high voltage systems, then start preparing now.
Learning about them is good CPD anyway and will certainly mean you will get much more out of a training course. The cost of buying all the equipment you need for EV work is not huge, but starting now, bit by bit, may help your cashflow. More on tools and equipment next month.
---
Want to know more? For more information, click
here
.