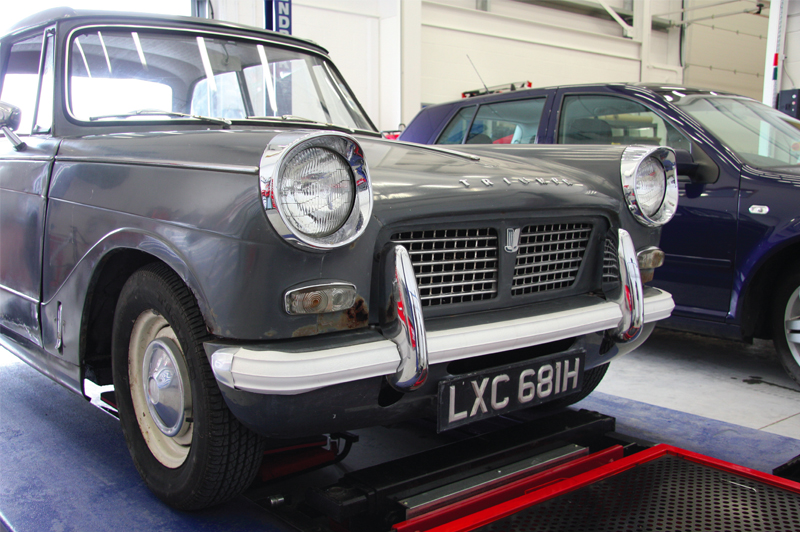 ---
Whilst many owners carry out their own maintenance or repairs, a specialist is often entrusted to carry out the work and for this a slightly different tool kit may be required. Tool experts Sealey shares its recommendations.
---
Most European and Japanese car manufacturers adopted the metric system for fasteners many years ago and this has been universally adopted over time by almost all vehicle manufacturers. However, certain classic British models, pre-war particularly, use Whitworth fasteners, and therefore Whitworth-size tools will be required to carry out maintenance successfully. Whitworth tools are sized according to the shank of the bolt, rather than the head size. Attempting to use an oversized spanner could cause the spanner to slip, rounding off the edges of the hexagon.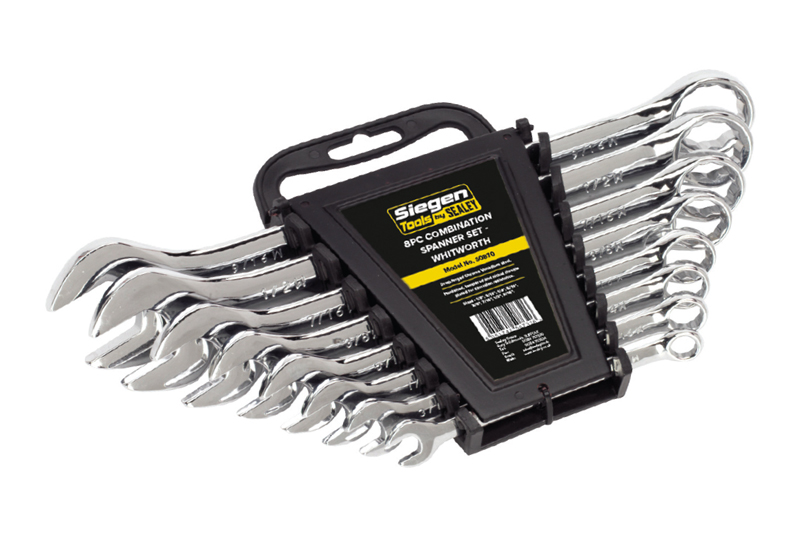 Sealey provides a range of Whitworth socket sets and combination spanners, including the S0870 8-piece set, covering sizes 1/8″, 3/16″, 1/4″, 5/16″, 3/8″, 7/16″, 1/2″, 9/16″. The standard and deep socket sets are available in 3/8" or 1/2" sq. drive.
Before Whitworth was introduced, there was no uniform system for standardising the threads on screws and bolts. In 1841, Joseph Whitworth set forth a concept that was to revolutionise manufacturing. His idea was simple, to mandate a thread density, angle, and pitch to make interchangeability and reusability key.
Finally, there was a system that would allow the fasteners used on one type of machine to be replaced with another "standard" fastener. The logic was hard to beat, and by 1881 England had adopted the system to such an extent that it effectively became the British standard (BSW). The BSF thread (British standard fine) was later developed as a finer thread alternative. It had the same thread angle as the BSW, but the finer thread pitch and smaller thread depth meant the fastener was more resistant to vibration.
Vehicles manufactured after the war adopted a more unified fastener size. The necessity for a system that both American and English manufacturers could use was a direct result of the war effort. The fact that the allies shared much of the same machinery and equipment made interchangeable parts essential. As Whitworth bolts had larger heads, there was also a need to reduce this to conserve metal.
On unified fasteners, the size was given as a measurement across the flats of the hexagon; this was how the term "AF" came into being. This type of fastener was in use for several decades. Again, thought needs to be given to the tools required for maintenance on vehicles using this type. Some metric sockets and spanners will fit AF fasteners, but not many. It is important to use the correct tools for any job to avoid the risk of injury, component failure, or damage to the vehicle.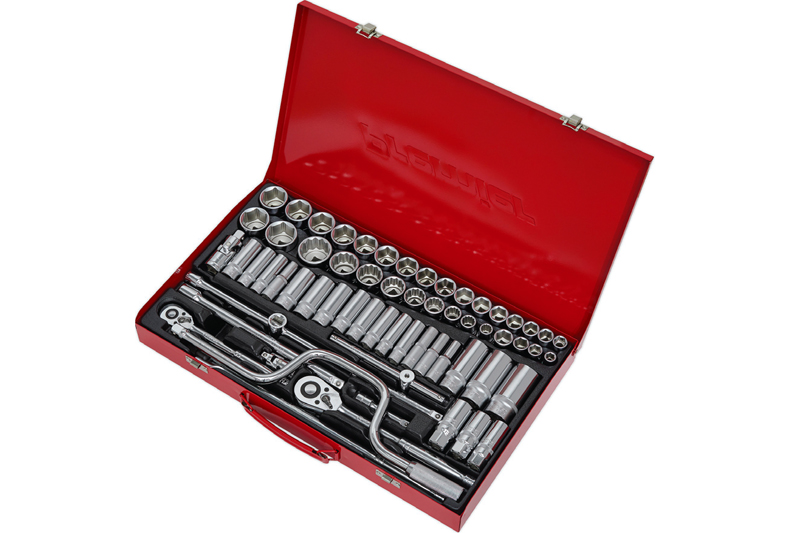 The AK694 64-piece 3/8" & 1/2" Sq. Drive socket set
 The AK694 64- piece 3/8" & 1/2" Sq. Drive Socket Set from Sealey provides comprehensive coverage, not only containing metric and imperial sizes but also including 1/2" Sq. Drive Whitworth sockets.
Always buy the best hand tools you can afford – they reduce fatigue and last a lifetime. All Sealey's hand tools are manufactured from high-quality materials to exacting standards for a long and durable life. They are also backed up by a lifetime guarantee, offering you peace of mind and many years of service ahead.
---
Want to know more? For more information click
here.