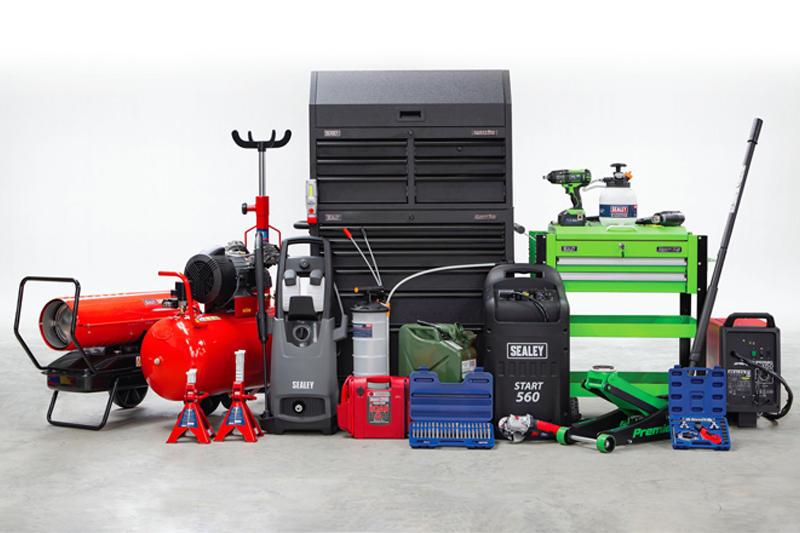 ---
Sealey Tools explores what technicians need to bear in mind when purchasing tools.
---
The workshop is the heart of any mechanic's garage. The tools it contains are the lifeblood of their job, and the quality of those tools has a huge impact on how well they can carry out their work. But choosing the right tool can be tough. There are so many options out there and not all of them live up to their promises. As a technician, you depend on your tools to function properly, work efficiently and sustain rigorous use. If the tools don't perform well, they'll just make the job harder and will waste time. In many cases, they can do more harm than good.
So, what should you look for in quality tools, and what should you look for in a quality tool supplier?
It is important to select tools that are comfortable and easy to use. Look for tools designed to make complex tasks simpler, strenuous tasks easier and potentially dangerous tasks safer. To reduce fatigue, choose hand tools with an ergonomic grip, or power tools with vibration-reducing housings.
When selecting sockets, consider lock-on models which feature specially machined flutes in the walls of the socket to enable use with up to 85 per cent rounded fasteners. This not only provides added strength but also prevents further damage to worn or rusted fixings.
A supplier's commitment to aftersales support, spare parts, long-term guarantees, quality control procedures and expert technical advisors are also essential factors. If any of these areas are lacking, it may be time to re-evaluate your chosen tool supplier.
In a workshop environment, tools need to withstand continuous use, so find a supplier who can quickly provide spare parts or repairs when something goes wrong. Quality control is also important to avoid any product defects and ensure relevant safety standards are adhered to.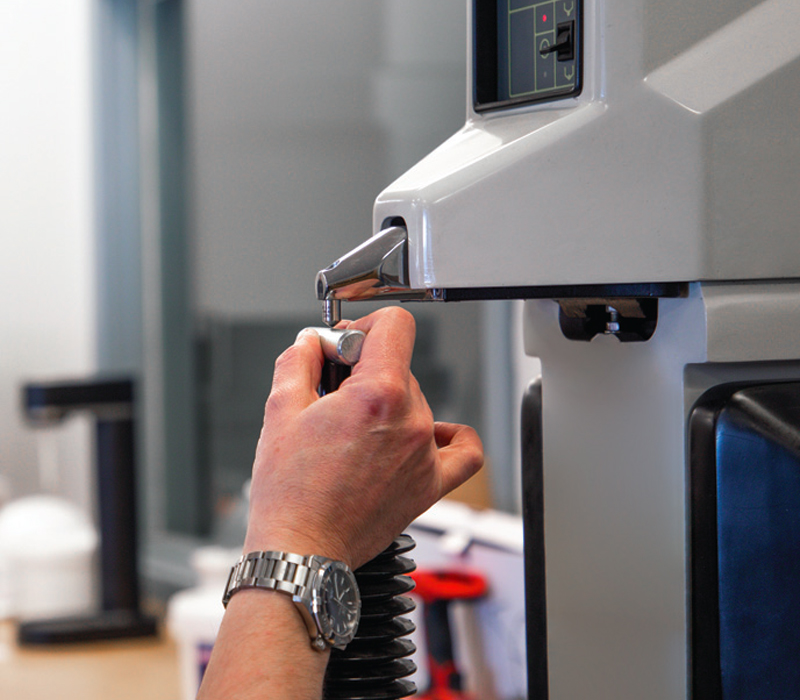 Aftersales support
Sealey has a long-standing reputation for providing a first-class aftersales service. Its service centre is key to ensuring that such levels of service continue to be maintained, or improved upon, as the company grows. To get your equipment back up and running as quickly as possible, its dedicated servicing team aims to process repairs within 48 hours of receiving a product.
Even the highest quality tool may break or wear out after years of use. Therefore, ensure your supplier has spare parts readily available, enabling you to repair your trusted tools and save the outlay of buying a costly replacement. Sealey currently stocks over 120,000 different spare parts for existing and discontinued models, so you can rely on them for product support well into the future and look forward to many years of service from your Sealey products.
If your tool breaks down during the warranty period, you need to be able to trust that your supplier will replace it free of charge, without any hassle. You can't afford downtime without the tool, so make sure that your supplier will be dependable if a replacement is needed.
All Sealey premier hand tools are manufactured from high-quality materials to exacting standards for a long and durable life, aiming to deliver exceptional performance at a competitive price. They are also backed up by a no-quibble lifetime guarantee, offering you peace of mind and many years of service ahead. Many other product lines, such as its range of storage systems, also offer 3, 5 or 10-year guarantees.
Quality control
Quality means efficiency. Suppliers with effective quality management procedures identify potential risks or issues and swiftly rectify them before products enter the market.
Sealey's team of experienced quality assurance engineers meticulously follow world-leading production and manufacturing standards. Products are tested and inspected at every stage in the supply chain process, ensuring the utmost quality and safety levels to comply with the latest documented standards. In addition, independent certification from third-party test houses is sought. Once introduced to the range the testing doesn't stop there. Every delivery is inspected by the inbound quality control team before being released for sale.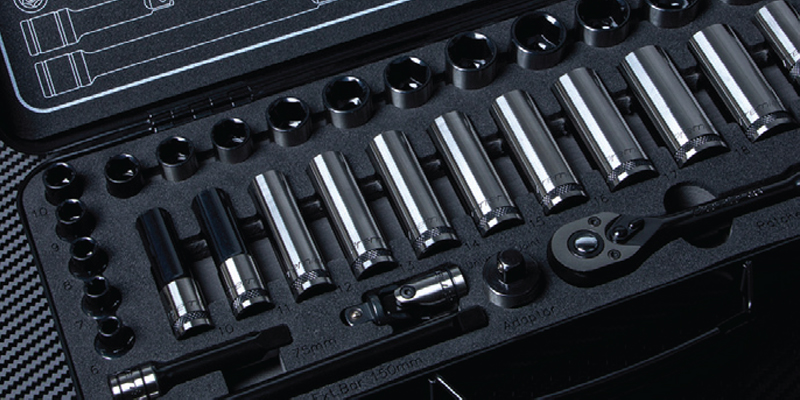 To ensure products are safe and fit for purpose, ensure your tool supplier is adhering to the following quality control standards:
Jack and axle stand load testing – every jack and axle stand should be rigorously tested for load and functionality to confirm its strength and integrity.
Torque wrench calibration – calibration checking equipment should be certified to ISO standards, ensuring absolute measurement accuracy.
Hardness criteria checks – the hardness of a product can be critical to the application or use. Tools should meet required standards to guarantee they are fit for purpose.
Vibration testing (HAV) – all applicable air and electrically powered products should be tested, measured and recorded, allowing users to assess risk and exposure to hand and arm vibration in the workplace.
Electromagnetic compatibility (EMC) – products should be below the prescribed limits to avoid harming the user or interfering with other nearby electrical devices.
Restriction of hazardous substances (RoHS) – suppliers should be committed to reducing the use of hazardous substances within products and throughout the supply chain to reduce the impact on the environment.
By choosing a reputable, well-established company you have the reassurance that if something goes wrong with the product, or maintenance is required after several years of service, it will be able to get it fixed or replaced quickly and efficiently.
---
Want to know more? For more information click
here.