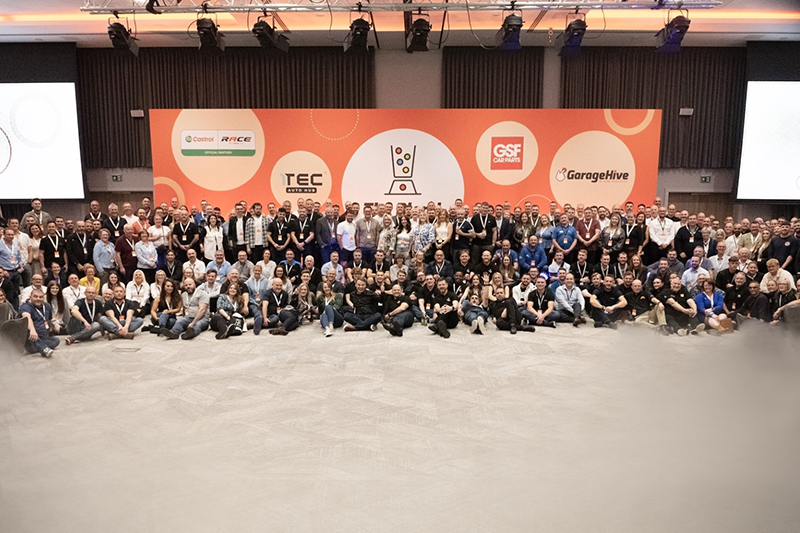 ---
The Blend 2023, the annual conference and networking event for independent garages, has concluded with record-breaking attendance.
---
Some 330 attendees, an increase of over 40% on last year, from across the UK and Ireland came together to exchange practical ideas and business-improving strategies at the Eastside Rooms in Birmingham on Saturday 7 October.
Organised by Garage Hive garage management system, the sold-out event opened with a keynote address by Ray Dilsons, Managing Director at Garage Hive in which a string of new Garage Hive innovations were unveiled.
A panel discussion followed, exploring the benefits and challenges for garages within the Castrol Service network which is exclusively available through The Race Group, before an address on how workshops can 'survive in tomorrow's aftermarket' from Andy Hamilton, Group Chief Executive Officer at LKQ Euro Car Parts.
Some 16 talks were held across the day in total with opportunities to meet peers and event sponsors including The Race Group, GSF Car Parts, 1Tec Autohub, Pagid, Auto IQ, Autogem, Pichler Tools, Autotech Group, Micheldever Tyre Services, Diagnostic Connections, Vostel Limited and Schaeffler.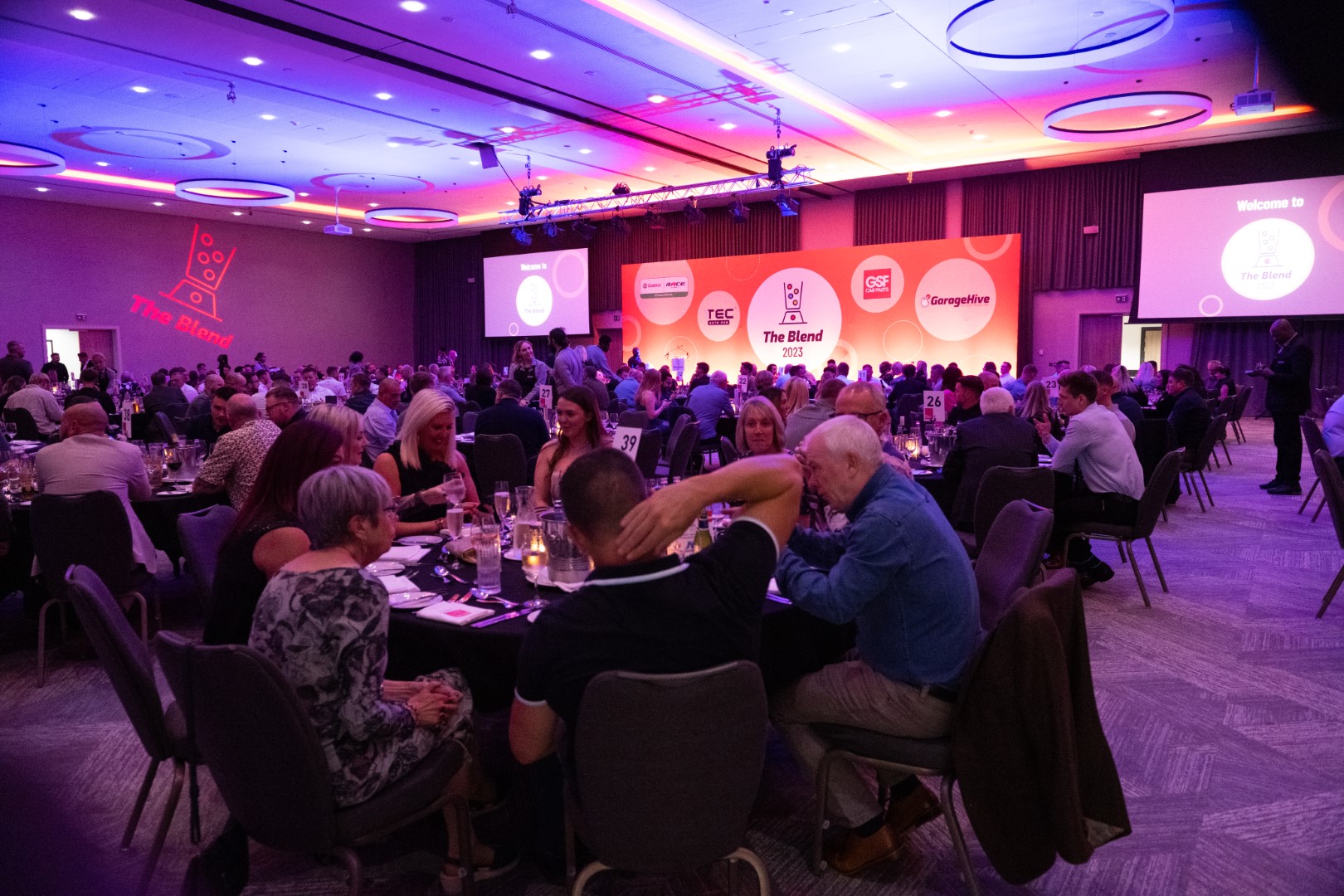 As night fell, the community came together once again for The Blend Awards 2023. Following a three-course dinner, David Massey of ADS Automotive presented the awards.
Fife AutoTech was named Community's Garage of the Year, sponsored by GSF Car Parts, for helping and inspiring others. Community's Member of the Year, sponsored by Pagid, went Mark Kettle of EAC Telford for extensive support within the community. Kirsty Watson of Autocentre Chorley took home the Garage Hive Innovator Award, sponsored by Garage Hive, for inspiring system developments.
Two new categories for 2024 saw Laura Guild of Lawson AutoTech receive the Staff Recognition Award, sponsored by 1Tec Auto Hub, for excelling in her personal and professional development, while Cleevely Motors was awarded Garage of the Year, sponsored by Castrol and The Race Group, for exceptional care of its team and superior customer service.
Ray Dilsons, Managing Director at Garage Hive, said: "It's by far the biggest and most successful Blend yet. Thank you to all the sponsors, speakers, and attendees for their unwavering support and participation, contributing to the overwhelming success of the event."
After covering costs, the not-for-profit event has donated a £2,478 to automotive industry charity, BEN which supports anyone who works or has worked within the sector.
---
The annual conference will return in 2024 and anyone interested in speaking is encouraged to register their interest by emailing
info@theblend.events
.