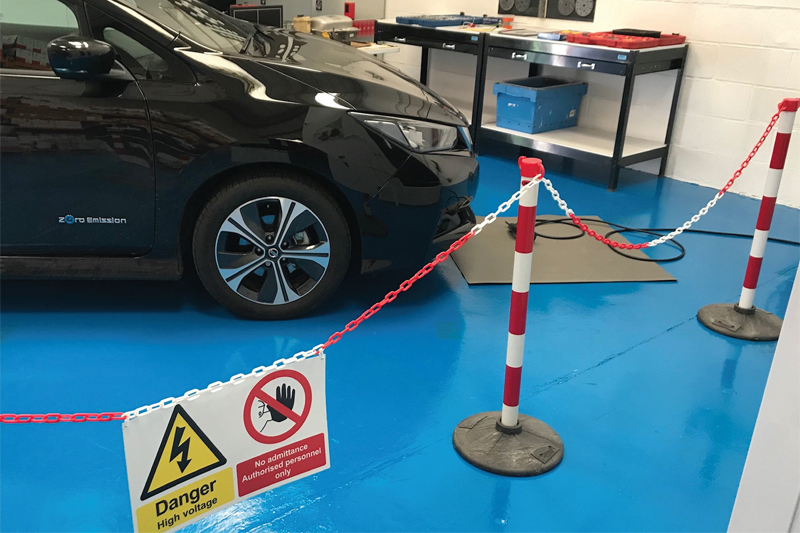 ---
These days, garage owners are bombarded with warnings of a desperate skills shortage and the urgent need to upskill their workforce. Training, however, is not a single thing; there are a number of courses covering a myriad of skills, and decision-makers are often unsure of where to turn. Here, Rob Ward Consulting (RWC) outlines its solution.
---
Operating on fine margins, garage owners can't afford to waste financial resources and manpower on training for training's sake, and all too frequently a decision is deferred, and ultimately never made. Recognising this, Rob Ward Consulting (RWC) developed a range of courses to cover today's most relevant technologies, in the most efficient way possible. Now, technicians from independent shops in both the collision repair and mechanical sectors can secure IMI-accreditation in either ADAS or electric vehicle (EV) technology in a single day, by visiting RWC's training centre in Milton Keynes.
RWC's ADAS programme provides MET technicians with recognised certification to recalibrate all makes and models in-house, using a range of calibration methods. The company's level two and three electric and hybrid courses cover routine maintenance as well as system repair and replacement. In addition, half-day seminars are also available to non-technical staff wanting to gain a deeper understanding of ADAS and EV, and how each is impacting the industry.
"EV and ADAS uptake is growing exponentially now, and the industry must ensure it has the skills necessary to repair these vehicles safely," explained Rob Ward, Managing Director of RWC.
Demand
There is already a huge demand for these courses, and that is only set to intensify as ADAS and EV technology becomes even more mainstream. Many have dubbed 2020 as 'the year of the electric vehicle', predicting a watershed in uptake that will be accelerated further by the government's decision to bring forward a total ban on new petrol, diesel and hybrid vehicles from 2040 to 2035.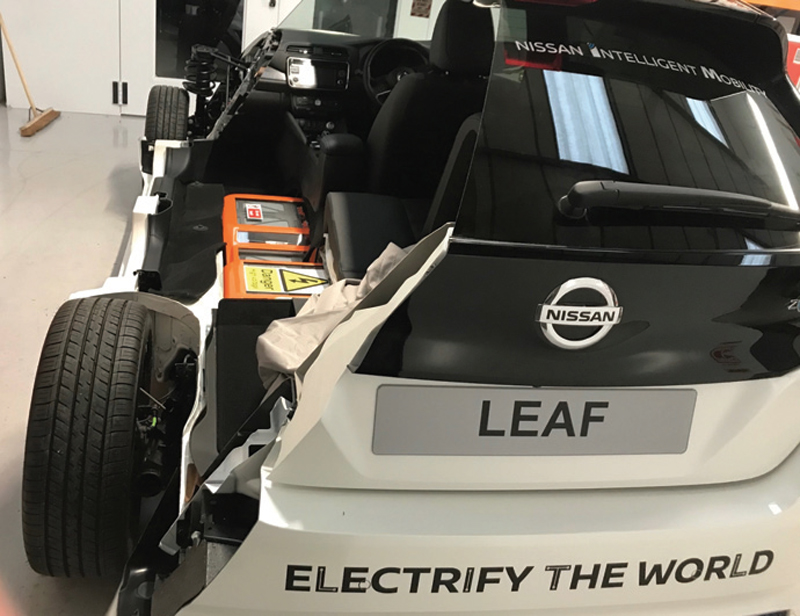 Last year alone saw EV sales surge by 144%, and with a vast shortage of qualified technicians, the risk to the industry is clear and present. Rob explained, "There is a huge variety of electrification systems, but there isn't even an international standard for the location of key components or the process of making them safe.
"Unfortunately, the wait for technician licensing could be long, so we are left with a choice – act as professionals and do the right thing or sit on our hands."
Alongside EVs, ADAS is similarly surging. It is expected that more than 60 million systems will be sold this year, with the market value swelling from $30bn in 2019 to $132bn in 2027, although with the outbreak of Covid-19 the predictions for 2020 may now not be so accurate. That being said, so far more than 90% of new cars have ADAS as standard.
Online
Of course, the elephant in the room is the coronavirus. All sectors are scrambling for solutions, with remote working the most obvious. That's not always possible in this industry, although going online can provide answers in some areas. RWC has identified some opportunities it offers and plans to launch its first internet-based Vehicle Technology Training Course later this year, covering safety awareness of electric vehicles and vehicle manufacturer ADAS systems.
---
For more information on the RWC Training Centre, click
here
.