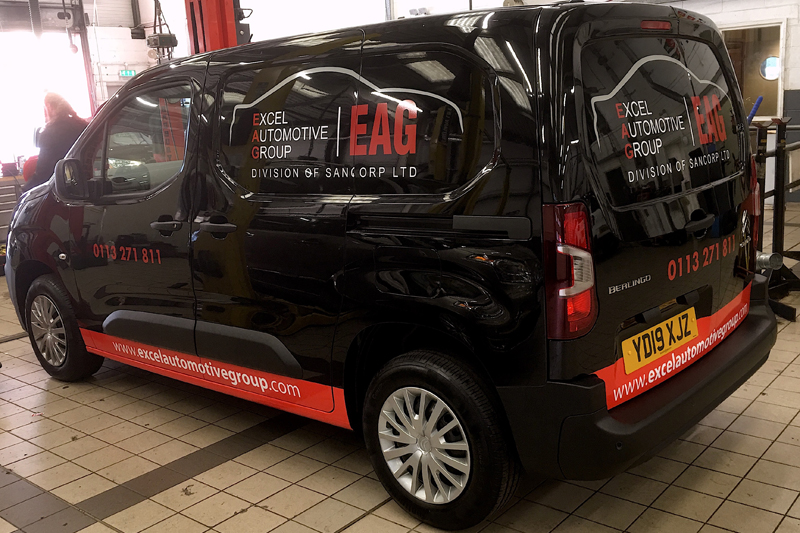 ---
In 2019, Excel Automotive Group (EAG) relocated from its old facility in Barnsley to its new premises in Leeds. PMM paid the company's new headquarters a visit, where the owner, Tony Bhogal, was kind enough to show us around.
---
Even though EAG is currently a relatively small operation, in terms of its 12 members of staff, it was instantly apparent that what has been built in Leeds is not just for the present, but for the future. This was made abundantly clear by Tony, who took over the company in April, proposing that in five years' time, he hopes to be in a bigger facility that is capable of stocking an even greater range of products.
This is not to say that this relocation is a stop-gap; the overarching purpose of the move was to improve the company's access to a wider range of customers. From its new premises, EAG can utilise its van delivery service to supply factors with its array of products, with deliveries taking place across the whole of the UK. For local customers, there is a collection point within the facility that enables those within close proximity to collect their orders in a similar fashion to an Argos store – "like a trade version of click and collect". This helps the company's local factor community to overcome the problem of getting hold of parts on extremely short notice.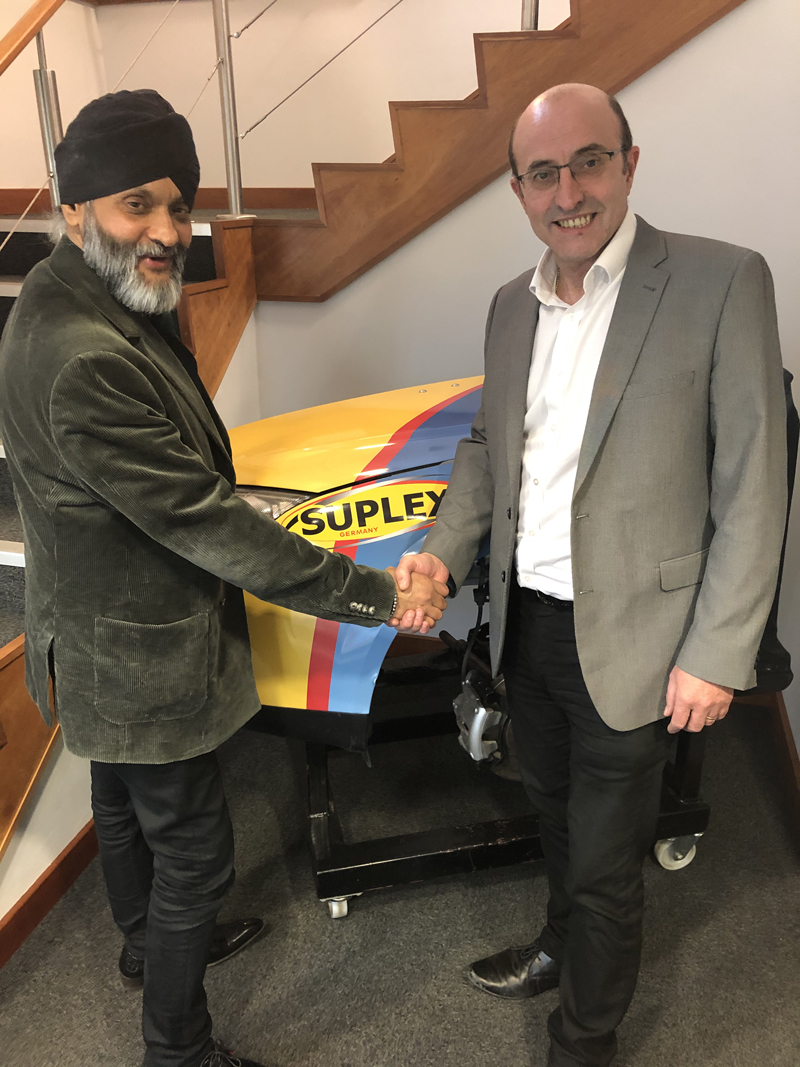 Raising awareness
As we were walking through the reception area, Tony spoke of his plans to boost the local community's engagement with the new site, with a variety of upcoming promotions intended to attract local businesses. However, Tony was fully confident that the company was already "capable of meeting any customer's needs", and this was demonstrated as we walked through the door into the first of EAG's two warehouses.
Whilst the first warehouse was currently more of a holding area, the potential of what followed was impressive. With brands such as EAG, Suplex, Monroe, Dayco and Brembo, amongst others, the space is to hold around 7,500 parts, with more deliveries on their way. Suddenly, Tony's vision of supporting his customers with their every need seemed an even greater possibility.
On the challenges of the last seven to eight months since the acquisition, Tony commented, "Since we took over, the last few months has been mostly about implementing the infrastructure for a successful business. Initially, the copper piping and the cabling was stolen, and everything needed re-wiring." With this in mind, it is testament to Tony and his staff that they have still been able to put together an impressive assembly of brands to fill their storage facilities.
A one-stop shop
Throughout the tour of the warehouse, Tony reaffirmed what appears to be the main ethos of the company under its new management: "To make sure that we have the range and the availability, not just the most popular part numbers."
In order to achieve this, EAG recently appointed Verne Wainwright as its Purchasing Manager, and Chris Haw as its UK Sales Manager. Meanwhile, Adrian Lamb continues to spearhead the day-to-day running of the business as Managing Director. Whilst emphasising that the company will still be catering for those interested in popular parts, Tony wanted to make it clear that the company is there to help its customers as best it can, offering a "one-stop shop for niche products".
Again stressing EAG's commitment to its customers, Tony, when filling us in on the company's 'two-year no quibble' warranty policy, explained, "We want to make sure that we offer our customers a good service, as well as good support."
In the past, EAG-branded products have failed to service the company's customers properly, and to overcome this issue under its new leadership, new EAG-branded product lines have been launched.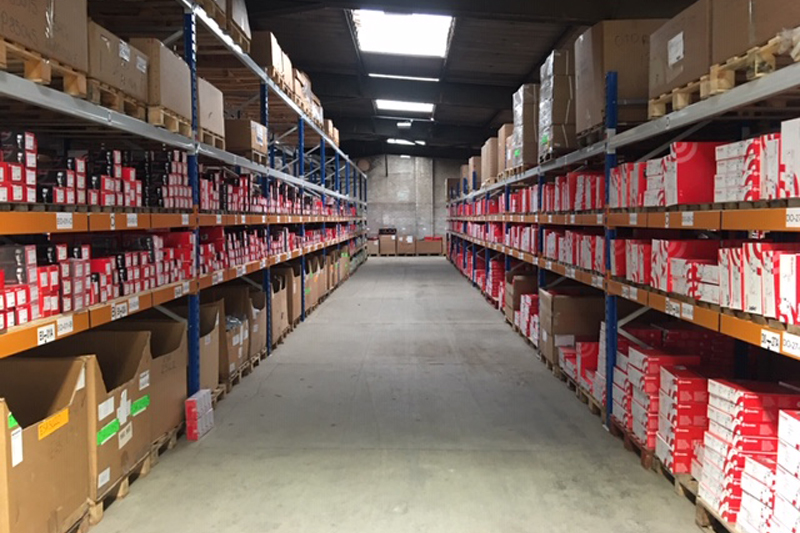 "EAG is committed to improving customer service and professionalism, underlined by us working towards ISO 9001, ISO 14001 and ISO 45001. We don't want to saturate the market; we want to offer the right parts. Here, we have a focused, cost-effective range with good breadth and depth," Tony added.
This depth may even extend to remanufactured goods at some point in the future, with Tony refusing to rule out the possibility of stocking them – he insisted that it simply depended on demand.
All-in-all, the company has spent a significant amount on this new site, with refurbishments costing over £250,000. Commenting on the company, Tony said, "It's a good, professional business. We are aiming to both meet and exceed expectations, and with our good, supportive suppliers, we have been able to ensure quality in the parts that we are selling." This investment perhaps demonstrates the ambition of the 'new' EAG, and Tony added to this sentiment, claiming that: "If we decide we're going to do something, we're going to get on with it."
Growth in mind
With this in mind, there may be some expectation within the aftermarket that EAG will experience significant growth. Tony predicts that 2020 will be an "interesting" year, with the company – and its own-branded products – really "lifting off". The aim for the year is to re-establish the business and inform its customers about its products, especially after what Tony described as "a particularly difficult few years, with EAG now having a point to  prove." With Tony and his staff at the helm, the company seems to be on a solid footing.
The take-home message from our trip is that, above all, EAG is at the service of its customers; it wants to provide garages with the right range of products, and it wants to ensure availability for all of its parts. Taking this into account, it comes as no surprise that the company already has strong relationships across the country, and if it continues to grow under its leadership, new ones will surely come flocking.
---
To find out more about EAG, click
here
.