---
Primalec is a specialist in mobile air conditioning for the automotive aftermarket. The Kent-based company's expertise in this technical discipline makes it a strong choice for UK workshops' A/C servicing needs. PMM finds out more.
---
Primalec says it can provide lubricants, cooling performance accelerators, refrigerant leak detection and repair, vehicle sanitising and purifying, system cleanse, and retro-fit products. The company's Glo-Leak UV has been successfully and safely used in mobile air conditioners since the dying days of R12 and CFC refrigerants more than 25 years ago. Glo-Leak for mobile A/C is engineered using the very best and purest ingredients to give the brightest fluorescence with the smallest dose size.
Carefully packaged in its moisture barrier dispensing containers and hermetic cartridges, Glo-Leak for A/C contains no added solvents, and works effectively with a good UVA 365, UV400 or UV+Blue tracer lamp.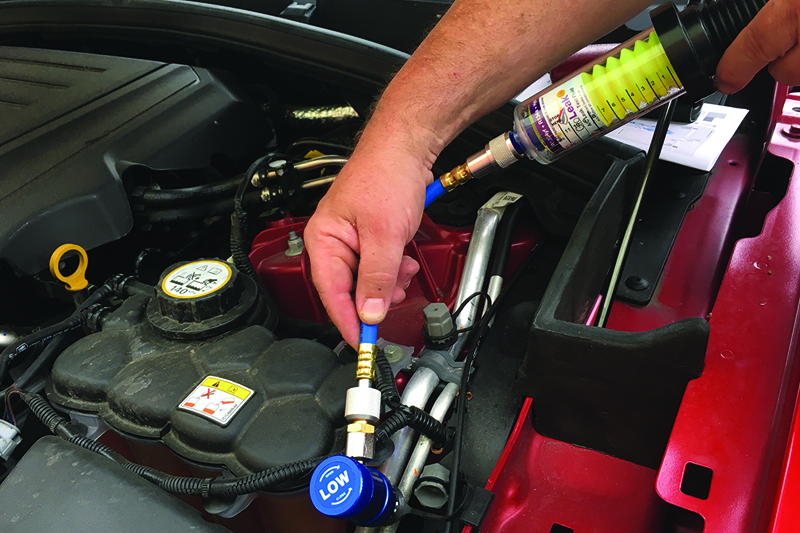 For new R1234yf as well as R134a systems – belt driven and hybrid compressors
Glo-Leak 1234 is for new R1234yf, as well as R134a systems – motor driven and hybrid compressors. It is specially formulated to mix with R1234yf, but also gives superior performance to older R134a systems.
Just as additional special processes are required to produce PAG lubricants for R1234yf, the same is true of this new Glo- Leak formulation. Glo-Leak 1234 is backward compatible with R134a and other refrigerants. You can add Glo-Leak into an A/C system via your A/C service machine or by using an injector, ideally using the proprietary pre- filled hermetic concertina bottles.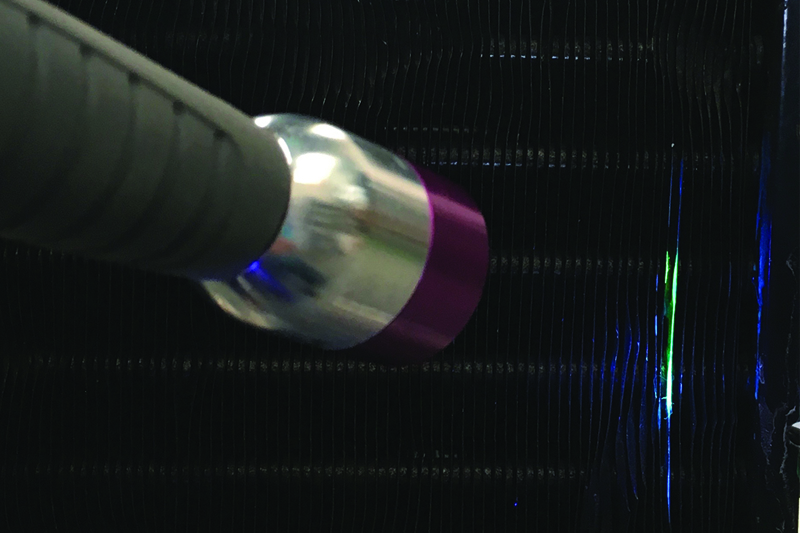 For R134a systems
Glo-Leak 1284 is for R134a automotive A/C systems, but is not suitable for R1234yf. The recommended dosage is just 5ml per 250ml of lubricant, and it is much stronger than most rival products. GL1284 can be added by using the UV dye reservoir on your A/C service machine, with a mini dose injector.
Primalec Director, Richard Doran, said, "Primalec has been blending UV fluorescent leak tracer fluids in the UK for over 30 years under our Glo-Leak trade mark. We pride ourselves on the quality and integrity of our products, and the reputation we have earned over many years of serving the industry with the correct products for the job.
"This year promises to be another important one for the company, when we will be announcing a number of exciting new initiatives and products that will help us provide an even better service to our customers in the automotive aftermarket."
---